Death in the Margins
A Guest Feature by Jennifer Thorne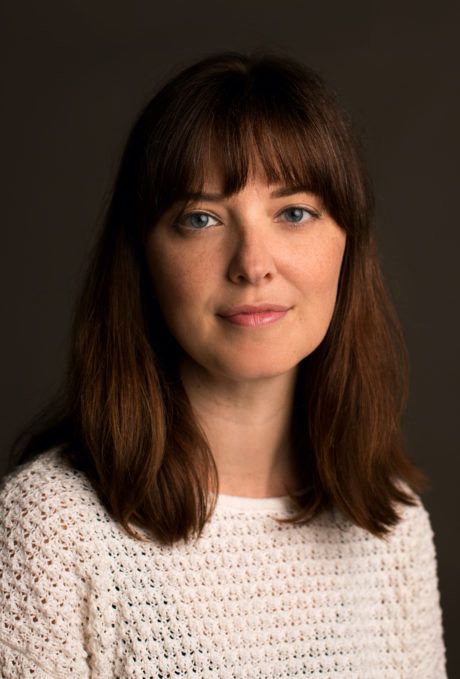 Jennifer Thorne is an American author of books for adults and young readers who writes from a nineteenth-century Cotswold cottage in the medieval market town of Minchinhampton alongside her husband, two sons, and various other animals.
Born in a small town in Tennessee, Jenn grew up bouncing between her parents' homes in various other states and countries, with books as her constant companions, before returning to New York as a teen to study drama at NYU. Though acting had been her lifelong dream, she found that she was more fulfilled by writing performance vehicles for her friends than acting in them herself. After a move to Los Angeles, she detoured into writing and never looked back.
Published as Jenn Marie Thorne, Jenn debuted in 2015 with The Wrong Side of Right, an acclaimed YA contemporary novel set in the world of presidential politics. Two YA novels followed, advocacy comedy The Inside of Out, and classical musician romance Night Music, as well as picture book Construction Zoo, inspired by playtimes with her two imaginative young sons.
In England, finding her footing as an expatriate among the rolling hills and roving cows of Minchinhampton while a pandemic closed borders around her, Jenn wrote Lute, her first horror novel and first work for adult readers.
---
The idea for Lute came to me randomly. I was at home in Florida, walking down the hallway to my bedroom. Out of nowhere, a premise. I crawled into bed, typed it into my phone: a British island, remote, every seven years, seven people die in accidents. This is how I remember it.
I remember thinking that this would be a fun book to write. Ghoulish but giddy, right? Killing off my characters, one after another? I should have known better. Even in my earlier young adult novels, I've had a habit of starting with a "popcorn book" idea, only to write something trickier, deeper, harder to classify.
I should also have realized that, much like breakdowns, book ideas never really appear out of nowhere.
It took me years to write the thing. I had other contracted books to work on, two not-yet-school-age kids to care for, lingering post-partum depression to weather, a move across the ocean to plan. Upon our arrival in England, I realized I needed to settle in a little more before I tackled my "island book" so that I could get Britain right. When I finally wrote the book, it wasn't even with an eye to publication. It was just for me. For fun.
As it happened, it was, at points, great fun to write. But when I got to those death scenes, the very crux of the book, I found myself wrung out. Weeping. Devastated.
The idea had come from nowhere years before. A lark.
But when you look back, you see it.
In the year before the idea arrived, two losses.
When my first son was a baby, a young woman named Elise came to help with him for twenty hours a week, so I could juggle writing, a stressful day job, and another pregnancy. She was a dream. A friend. Twenty-three, an aspiring writer, lover of YA fiction. The challenge was reminding myself she wasn't there to keep me company. When I brought my second son home from the hospital, she was intimidated by the smallness of him but held him once for practice. I watched her soften around him, growing in confidence. As he got bigger, she'd look after him more and more. That was the plan. She had the weekend off.
Monday morning, a call came in from her number, but it was her roommate on the other end. "I regret to inform you that Elise will not be able to come to work today…." I remember how this poor girl faltered, not just with emotion but not having a script for this sort of thing. Elise hadn't woken up that morning. An undiagnosed heart condition. Gone.
The second blow, close on the heels of the first. My singing teacher, Edward, a brilliant and hilarious man. I'd taken a break from music when the boys were born but planned to return. We kept texting, trying to find the right night for my husband and I to double date with him and his partner. He kept nudging me to perform again. I saw this one on Facebook. A ruptured hernia. Sepsis. Gone within a day.
Elise and Edward. They made their way into Lute, in oblique ways, to honor them, or maybe just because I missed them. I needed to grapple with the loss of them, the shock of grief. I'd lost loved ones before, beloved grandparents, but this felt different. Out of continuity. Jarring. I need to wrestle with it, and the book wound up being how.
Is there a right way to reckon with death? If we hide, run, protect ourselves by shutting out others, are we denying the reality of death, the ultimate inevitability? In facing death with clear eyes, how are our lives affected moving forward? Awareness of your own mortality seems to me the easy part—realizing that nothing is given forever. The gift of life is a borrowed one. It's a bubble blown by a child that, if you're lucky, flies into the air and catches all the sun's colors before it pops. The real horror is in the blank space that remains after the loss of others.
Lute is dedicated to my stepfather, George, "the bravest of all of us." He died a few weeks before the book was published. It was not a quick, shock end for him. He suffered far too long from a fast-moving, debilitating, degenerative disorder. He's free now from the torturous stasis of the last few years, but that doesn't make the loss of him any easier. He loved the sea, bespoke clothes, red wine, rude jokes, my mom, me. He was a real person, and now he isn't real anymore. How can these two things be true?
I have this recurring dream that we were wrong. George didn't die, after all, he's with us on vacation on some sunny European vacation, he's walking around, laughing, speaking, healed. Horror isn't in that dream or even in reality. It's in that uncanny in-between moment when I wake up and blurrily realize again that impossibly, inexplicably, he's no longer real. People leave us forever. They become alive only in memory and imagination. They become fictional.
That state of in-between isn't sustainable. You can't walk through life in any practical, sane way with a constant present awareness of death—and so grief slips away from the text and into the margins. And then it slips back in again, again and again, so randomly and unexpectedly, it knocks the wind from your lungs, revealing to you that the beauty of life is not just in the color but in the blank space, too. The things, the people who were there and now gone.
---
On the idyllic island of Lute, every seventh summer, seven people die. No more, no less.
Lute and its inhabitants are blessed, year after year, with good weather, good health, and good fortune. They live a happy, superior life, untouched by the war that rages all around them. So it's only fair that every seven years, on the day of the tithe, the island's gift is honored.
Nina Treadway is new to The Day. A Florida girl by birth, she became a Lady through her marriage to Lord Treadway, whose family has long protected the island. Nina's heard about The Day, of course. Heard about the horrific tragedies, the lives lost, but she doesn't believe in it. It's all superstitious nonsense. Stories told to keep newcomers at bay and youngsters in line.
Then The Day begins. And it's a day of nightmares, of grief, of reckoning. But it is also a day of community. Of survival and strength. Of love, at its most pure and untamed. When The Day ends, Nina―and Lute―will never be the same.
Add Lute to your tbr here. Order it from your local independent bookseller, or order it via Bookshop.org to support independent booksellers throughout the US and the UK. For international shipping, you can try Barnes & Noble. If you prefer audiobooks, here's a Libro.fm link. You can also request Lute from your local library — here's how to get in touch with them. And if you need to order from the Bad River Website, here's a link that will leverage your order for good. [tk Double check this one]
---
In the meantime, care for yourself and the people around you. Believe that the world can be better than it is now. Never give up.
—Gailey