Exclusive Cover Reveal: Escape Velocity
A Cover Reveal and Interview with Victor Manibo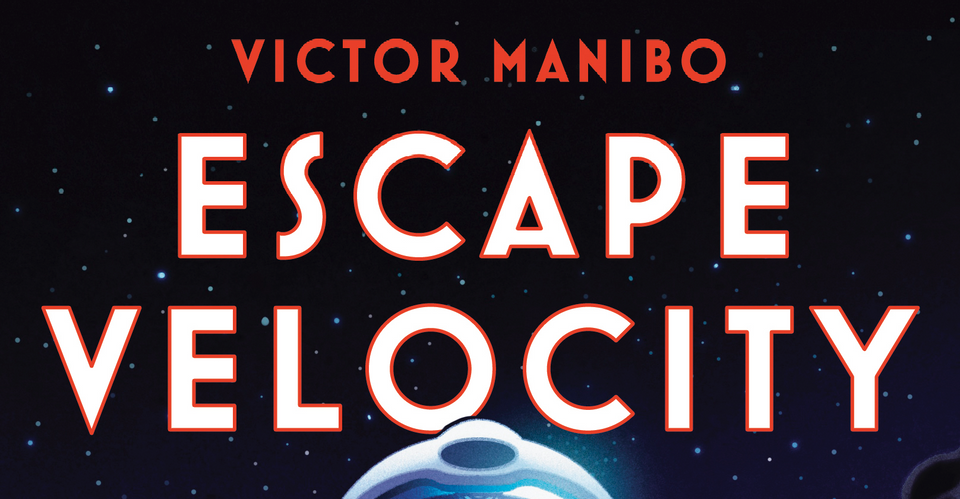 Space Habitat Altaire is the premier orbital luxury resort, perfect for the Rochford Institute's lavish class reunions. Reunions are an opportunity for alumni to jockey for power—and to advance their applications to live on Mars. Earth is dying, and only the best deserve to save themselves.
At their 25th high school reunion, finance magnate Ava pursues the truth about her brother's murder during their senior year. Political scion Laz hopes to finally win Ava's heart. Sloane, collecting secrets to offset his family's decline, angles for a key client. And Henry, heir to a healthcare empire, creates an unorthodox opportunity in a last-ditch effort to outrun a childhood secret.
But the Rochford alumni are so focused on their own plans that they can't see the bigger conflict unfolding before them… Soon, the rich and powerful will regret underestimating those who they would leave behind on Earth.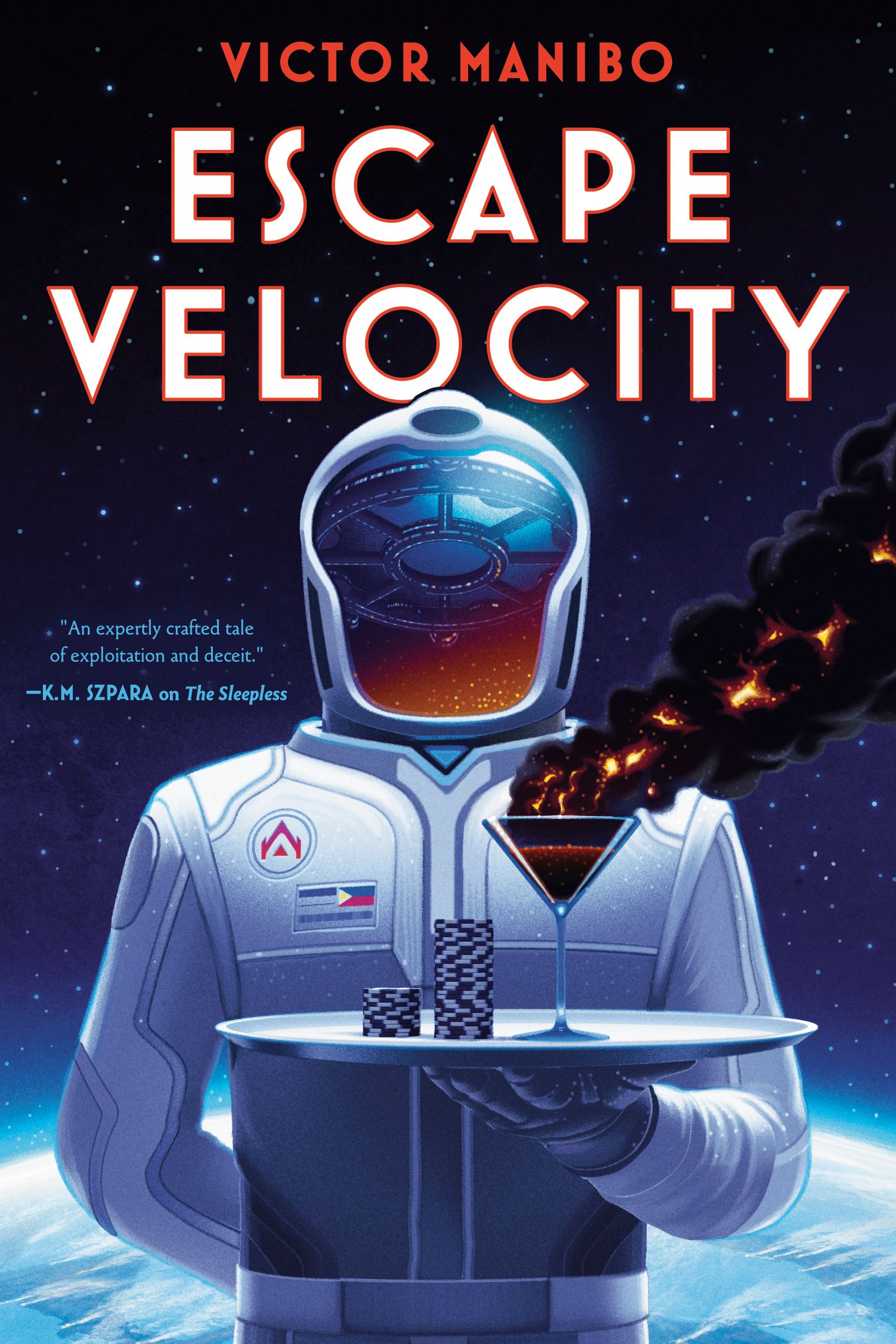 Release Date: May 21, 2024
---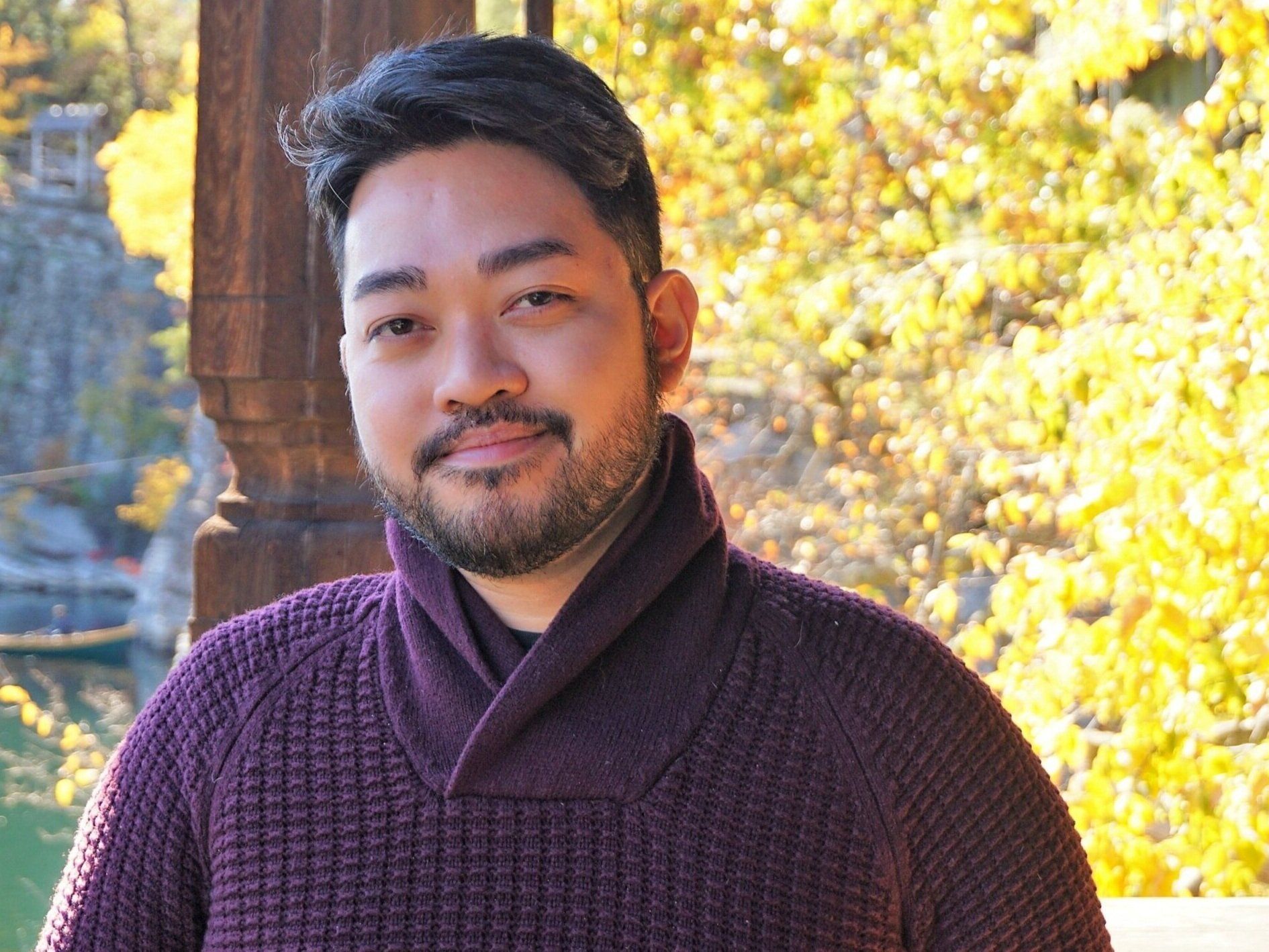 Victor Manibo is a Filipino speculative fiction writer living in New York. A 2022 Lambda Literary Emerging Voices Fellow, he is the author of the science fiction noir novel The Sleepless. His next novel, Escape Velocity, comes out in Spring 2024 from Erewhon Books. Find him online at victormanibo.com or on Twitter @victormanibo.
What interests you most, narratively, about moving a story from Earth to space?
Space is so full of possibilities, but is also really claustrophobic, which makes it perfect for a science-fiction thriller: you get all the wonder and excitement of being in such a new and expansive environment, but at the same time, you also get the sense of being trapped, or marooned. A lot of the themes in the book are about escape; we have characters who are trying to physically escape certain situations, but also escape their circumstances, their history, their own bodies to some extent, and the consequences of their actions. A story set in space makes those themes immediate, text instead of subtext, and I don't think I could tell this story as compellingly if it were earthbound.
Can you briefly introduce us to the main cast?
Our story opens with a group of four high school friends who attend their class reunion on the luxury space station Altaire. There's Henry, who's a doctor and heir to a healthcare empire, and Sloane, a libertine out to have a good time; there's Ava, who seeks to uncover the truth about an event that changed the trajectory of all their lives, and Laz, a diplomat who's out to win Ava's heart. They're our "core four" and though we follow them for most of the story, we also meet a cast of colorful characters onboard the station. Everyone has an agenda, not to mention things in their past that they want to leave behind, all of which make for an exciting reunion.
What was your favorite part of writing this book? Were there any standout challenges in the process?
The best part about working on this book is the opportunity to inhabit these characters. Escape Velocity is a science fiction story, and it's a thriller, but it's also very psychological. Plumbing the depths of each character, their flaws and desires, and then making them all collide—what a treat.
Building this world, both physically and conceptually, were fun challenges. I had to give serious thought to space station design and the physics involved in having what is essentially a floating space hotel. I also enjoyed drafting policy documents and similar in-world narrative devices; this book engages with the politics of migration, and I wanted to convey a lot of detail in a way that's immersive and not too dry.
Do you have a standout line that you hope readers will highlight in their copies?
I'm afraid the best ones are spoilery! Besides, I'm not sure I'm the kind of writer that writes quotable sentences in isolation. The beauty is in the context. However, there is this extended paragraph that I really love, an interlude about how a grain of rice makes it to space. The language in that one, and seeing it interplay with the narrative themes, was quite lovely, I think.
---
Escape Velocity is available May 21, 2024, everywhere books are sold! Pre-order your copy now:
Bookshop.org | Barnes and Noble | Bad River Website | Find an Indie Bookstore
In the meantime, care for yourself and the people around you. Believe that the world can be better than it is now. Never give up.
—Gailey