Sorry-I'm-Leaving-Cookies
It's Cookie Time
This recipe for Sorry I'm Leaving Cookies is brought to you by the magnificent Elisabeth Fillmore. Elisabeth makes these cookies to keep her girlfriend company when travel separates them.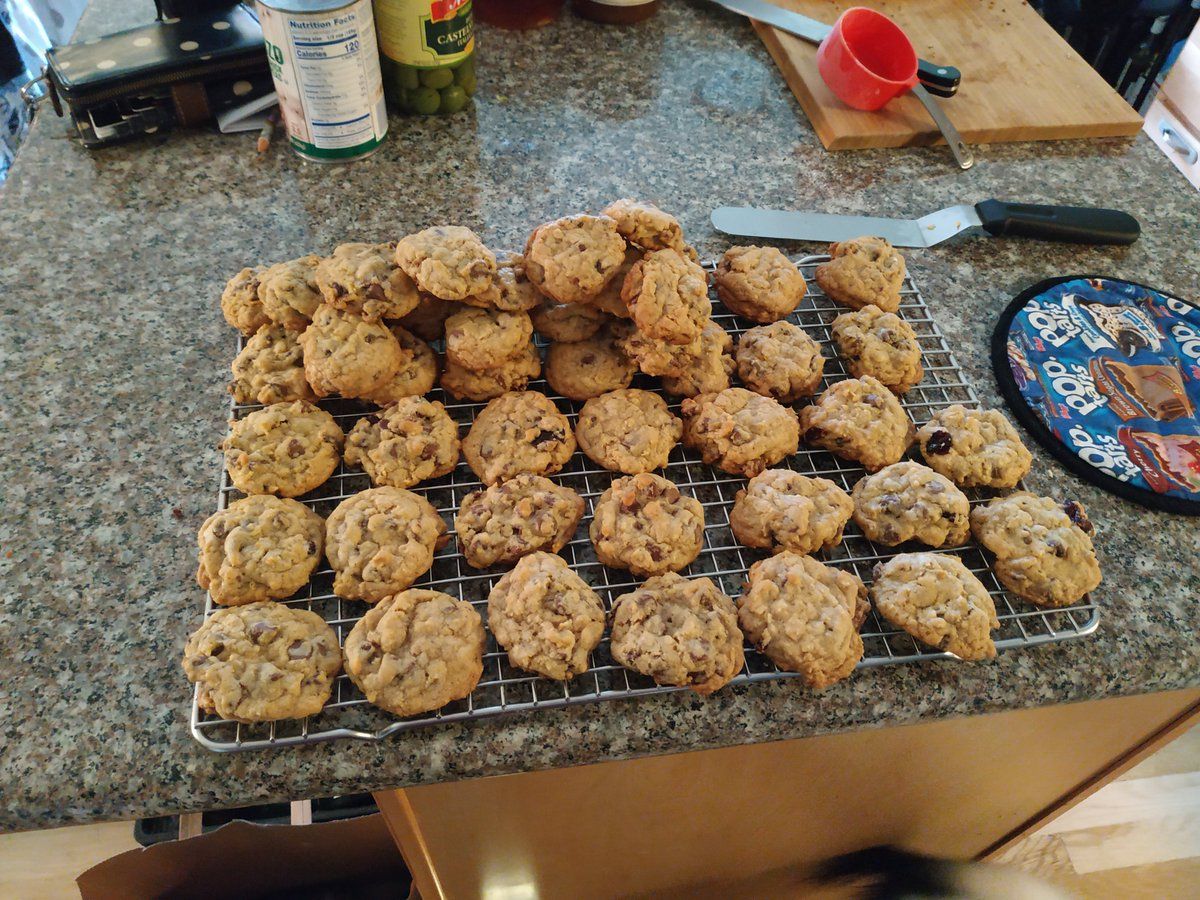 The key thing about the Sorry I'm Leaving You Cookies is that you have to make them about one day before you leave your partner for [an undisclosed amount of time]. You make them after a long day of work, where you couldn't concentrate well because you feel guilty about all the things your partner will have to do when you're gone. She's going to have to look after your INCREDIBLY demanding small cat — even though she's allergic! She deserves to have dessert with every meal for the foreseeable future (including breakfast).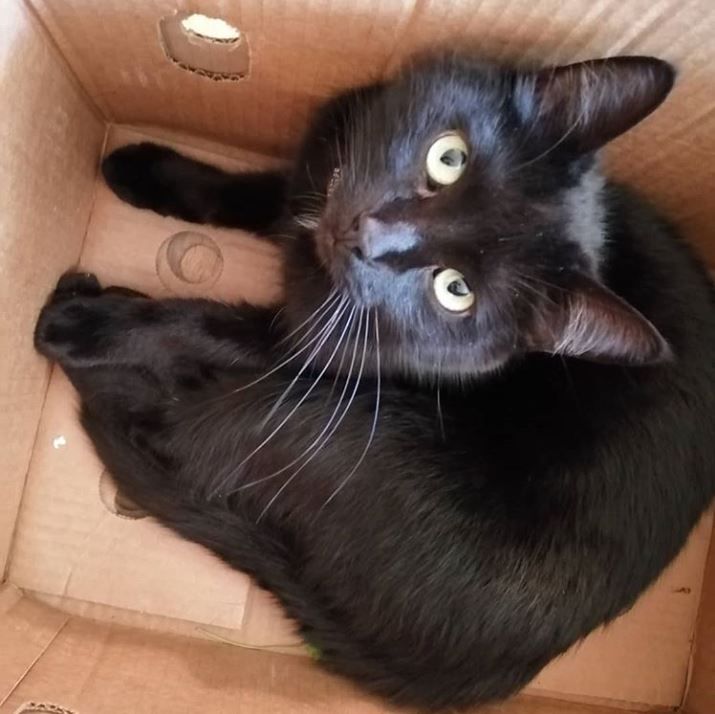 Please note — the cookie recipe is the perfect amount for one woman who loves desserts and also snacking. If you have more partners, I recommend doubling.
The recipe is simple. 1 cup (2 sticks) of butter, creamed together with 1 cup of sugar and 1/2 cup brown sugar until it's light brown and fluffy. Add a glug of vanilla extract that your friend Sarah Gailey left behind when they moved, and smile as you think about them being pleased at you using this high quality shit. Beat two eggs in a glass, and then add them one at a time, beating the mixture until well combined.
In a separate bowl, whisk together the 1& 1/2 cups flour, 1tsp baking soda, 1/2 tsp salt, and 2tsp cinnamon. Add more spices if you're fancy. Now, I know you're going to be tempted to not use a second bowl for this but please — use a second bowl. I know you still have to pack, but this extra dish is worth it.
Combine the two dishes. From here on out: anarchy is the word. Because you never remember to shop for these cookies, whatever is in your kitchen goes. I usually add about 3 cups of oats, 2/3-3/4 of a bag of chocolate chips (look my gf loves her some chocolate chips) and then any and all dried fruit we have in our pantry. I'm obsessed with dried fruit, so for us that's walnuts, pecans, sliced almonds, raisins, dried cherries, craisins and sometimes when I'm lucky, dried blueberries. I always eye-ball these last additions, but I suppose 1/2 a cup is a good measurement.
Other things you can add at this stage: shredded coconut (unsweetened is preferable), m&ms, peanut butter and Grape Nuts (google suggested this but that feels healthy), etc.
Bake the cookies for 10-15 mins at 350 F. Yields about 40-50 cookies. This is perfect for two large ziploc bags: One for the home freezer, and one for the work freezer. They make great ice cream sandwiches. They also ship well, in case you're gone for a REALLY long time.