My Fave Reads of July & Digest - 08.11.2023
Relief for Maui, WGA, and Fave Reads
Welcome to the Stone Soup Weekly Digest! This is where I share what I'm up to and some of my favorite things from around the internet. Subscribe to Stone Soup to get this in your inbox every week.
---
Maui Wildfire Relief
As of the time I'm writing this, Maui is on fire. So far, 55 people have been reported dead; much of Lahaina has been destroyed, its housed and unhoused residents have been displaced, and most of the fires have not yet been contained.
We can help.
---
WGA Strike Updates
This week marks 100 days of the WGA strike!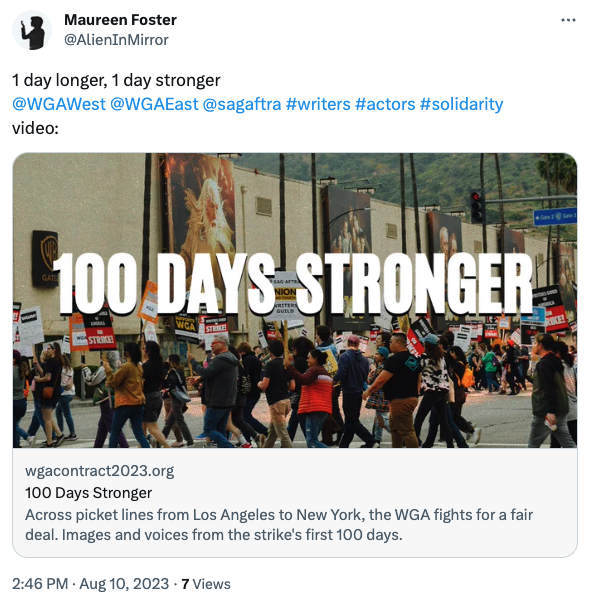 Check out a video recounting the strike so far.
AMPTP's greed has cost California approximately $3 Billion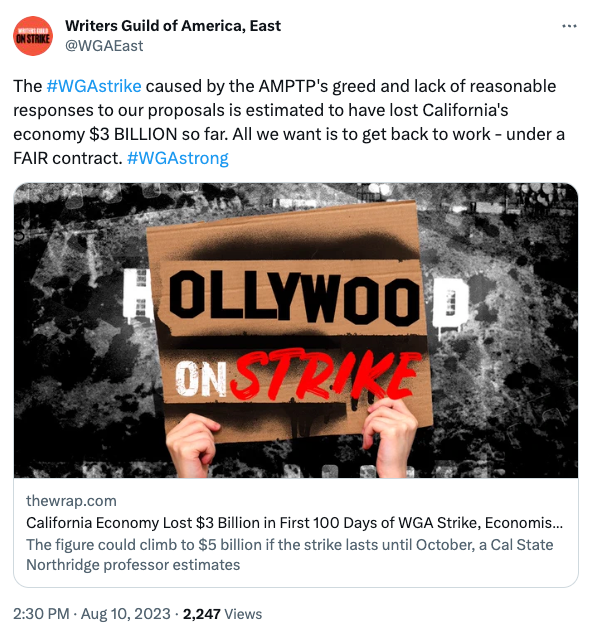 Read the article at The Wrap.
Find community resources to support the strike here.
---
Personal Canons Cookbook Highlight: Alyssa Gonzalez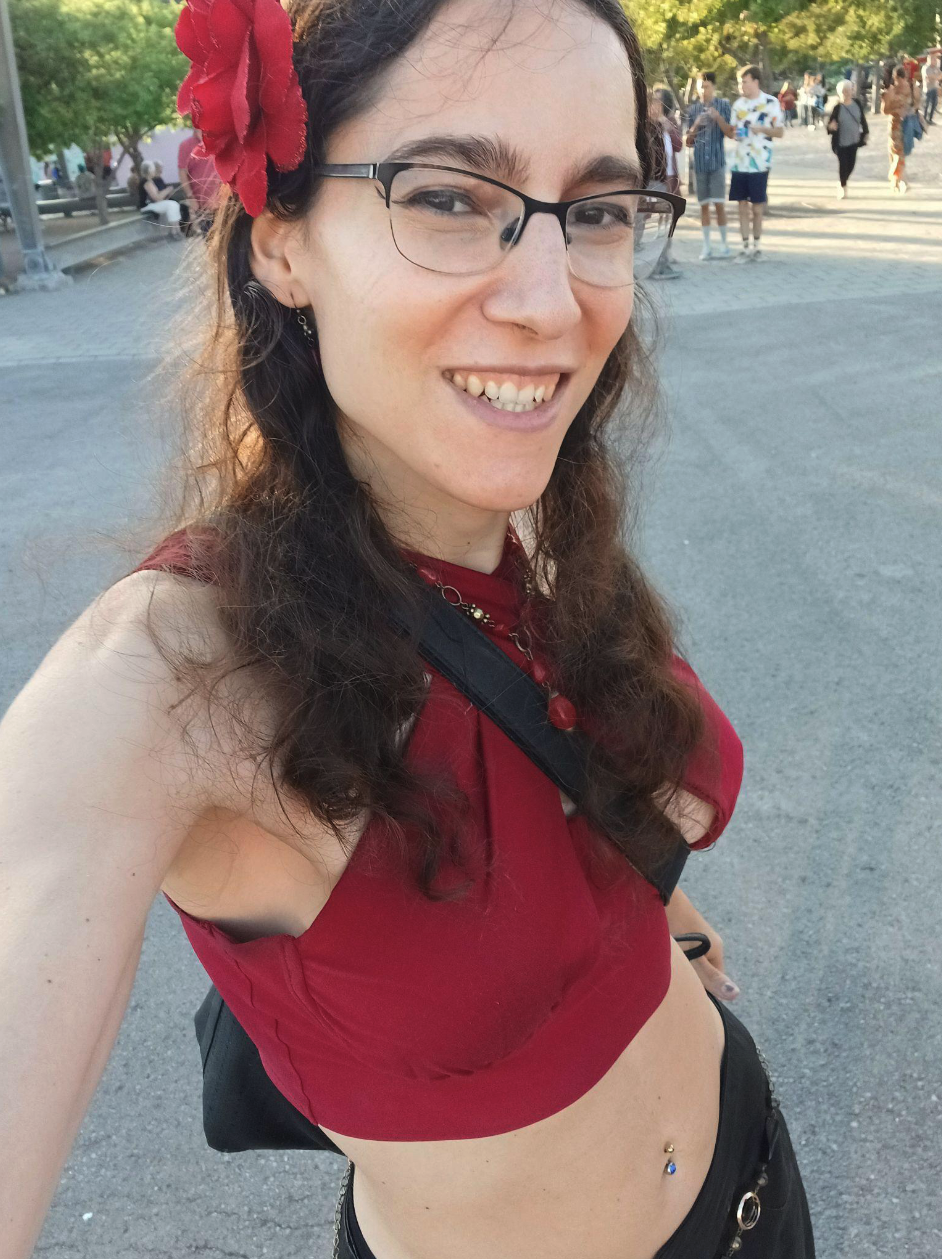 This week's Personal Canons Cookbook author is Alyssa Gonzalez. Alyssa is a biology Ph.D., public speaker, and writer. She is primarily a personal essay, technical, and speculative-fiction writer and this is her first venture into recipe writing. She writes at The Perfumed Void, on the subjects of biology, history, sociology, and her experiences as an autistic ex-Catholic Hispanic transgender immigrant to Canada. She lives in Ottawa, Canada with a menagerie of pets.
Alyssa has written a reflection on what it means to reconnect with a family recipe in a new context. This essay is accompanied by a recipe for alcapurrias, a savory fritter meant to be prepared by many hands. Go read A Day To Remember, and see what you can do on your own.
---
My Favorite Reads of July
The Wrong Earth by Tom Peyer, Paul Constant, Jamal Igle, Juan Castro, Frank Cammuso, Gary Erskine, and Tom Feister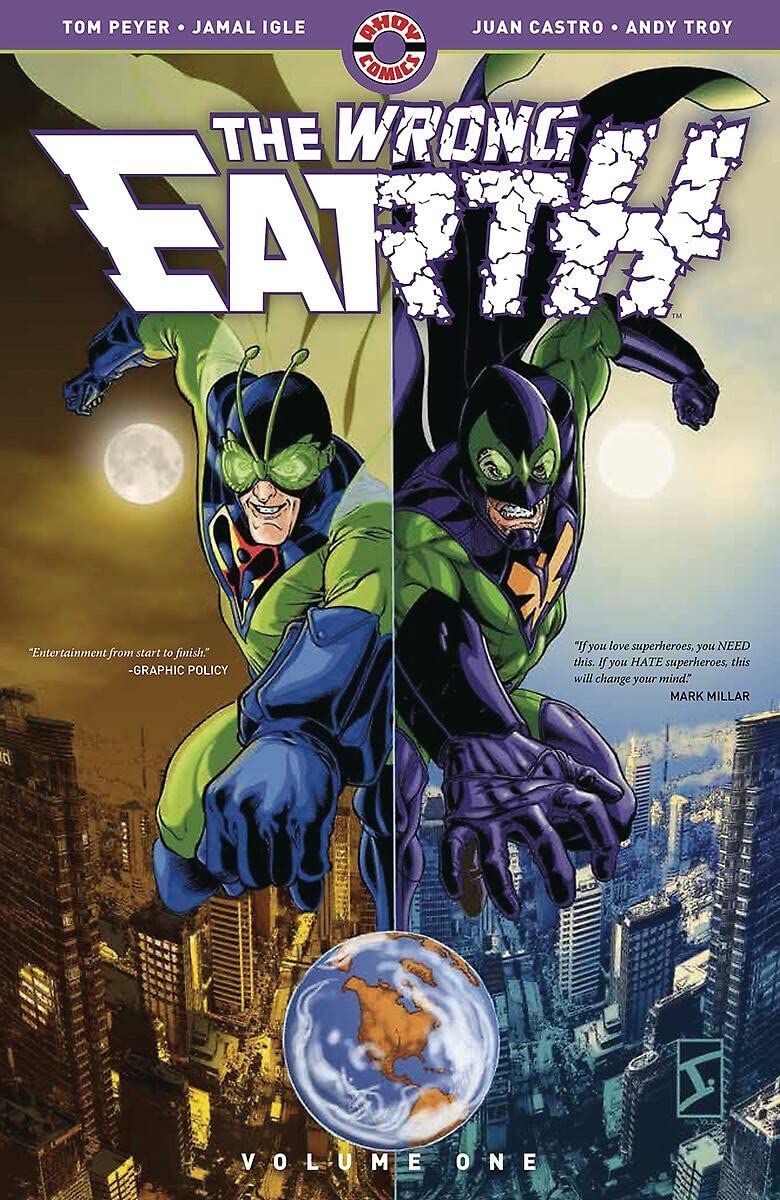 On dark, gritty Earth-Omega, masked vigilante Dragonfly punishes evil maniacs and evades corrupt authorities. On sun-splashed Earth-Alpha, costumed crook-catcher Dragonflyman upholds the letter of the law. Now they're trapped on each other's worlds, where even the good guys don't share their values!
This comic is an absolute blast to read. A love letter to two different eras of superhero writing—the radio age and the gritty comics age—it brings true appreciation for both into wonderful tension. Fun, insightful, campy.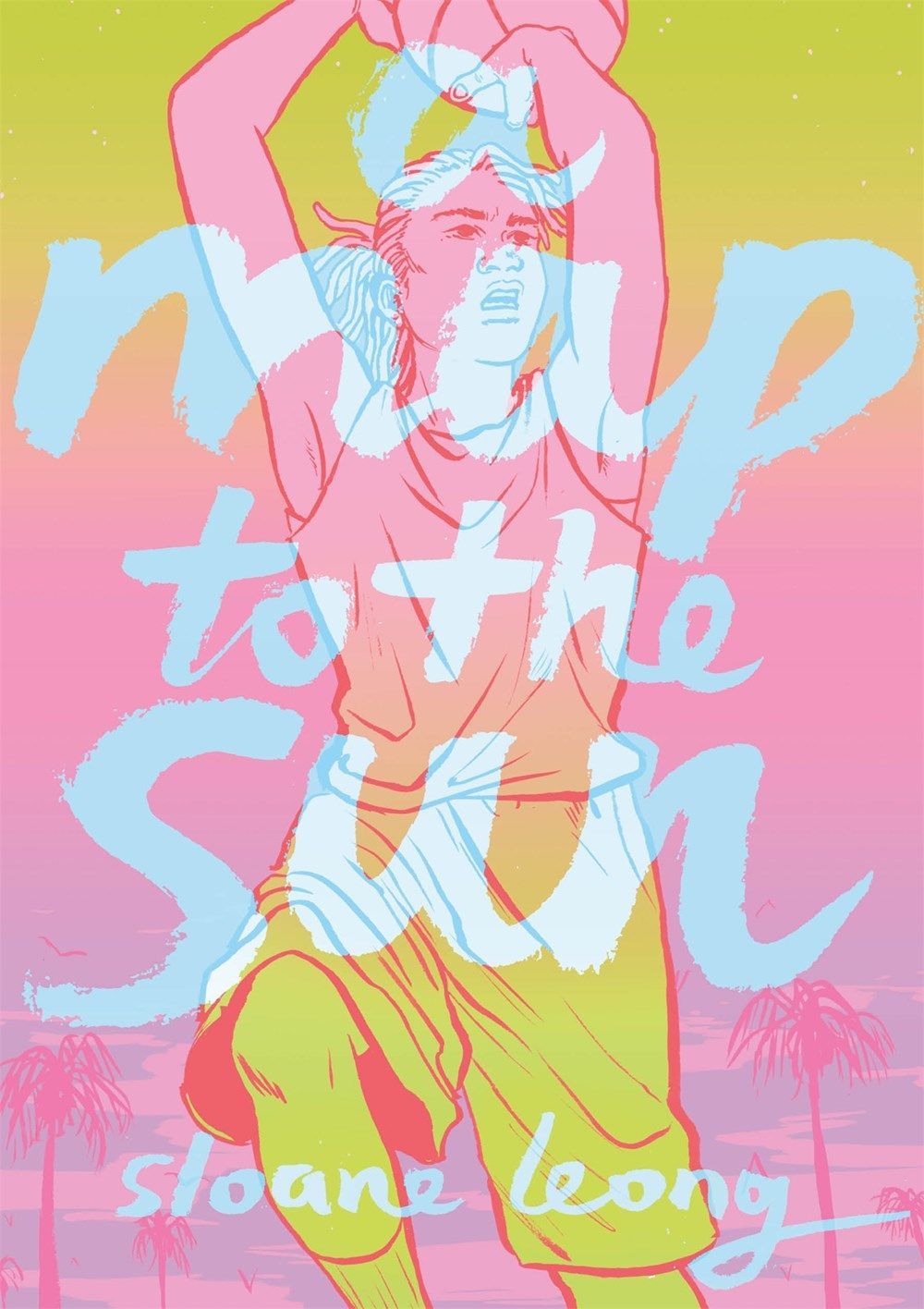 One summer day, Ren meets Luna at a beachside basketball court and a friendship is born. But when Luna moves to back to Oahu, Ren's messages to her friend go unanswered.
Years go by. Then Luna returns, hoping to rekindle their friendship. Ren is hesitant. She's dealing with a lot, including family troubles, dropping grades, and the newly formed women's basketball team at their high school. With Ren's new friends and Luna all on the basketball team, the lines between their lives on and off the court begin to blur. During their first season, this diverse and endearing group of teens are challenged in ways that make them reevaluate just who and how they trust.
Holy shit this book. It's one of the most visually beautiful things I've read, and that visual beauty is layered over a truly difficult story. This one dodges easy answers every time they try to rear up, opting instead for a sense of incredibly grounded reality in both relationships and storytelling. Anchored, kind, true.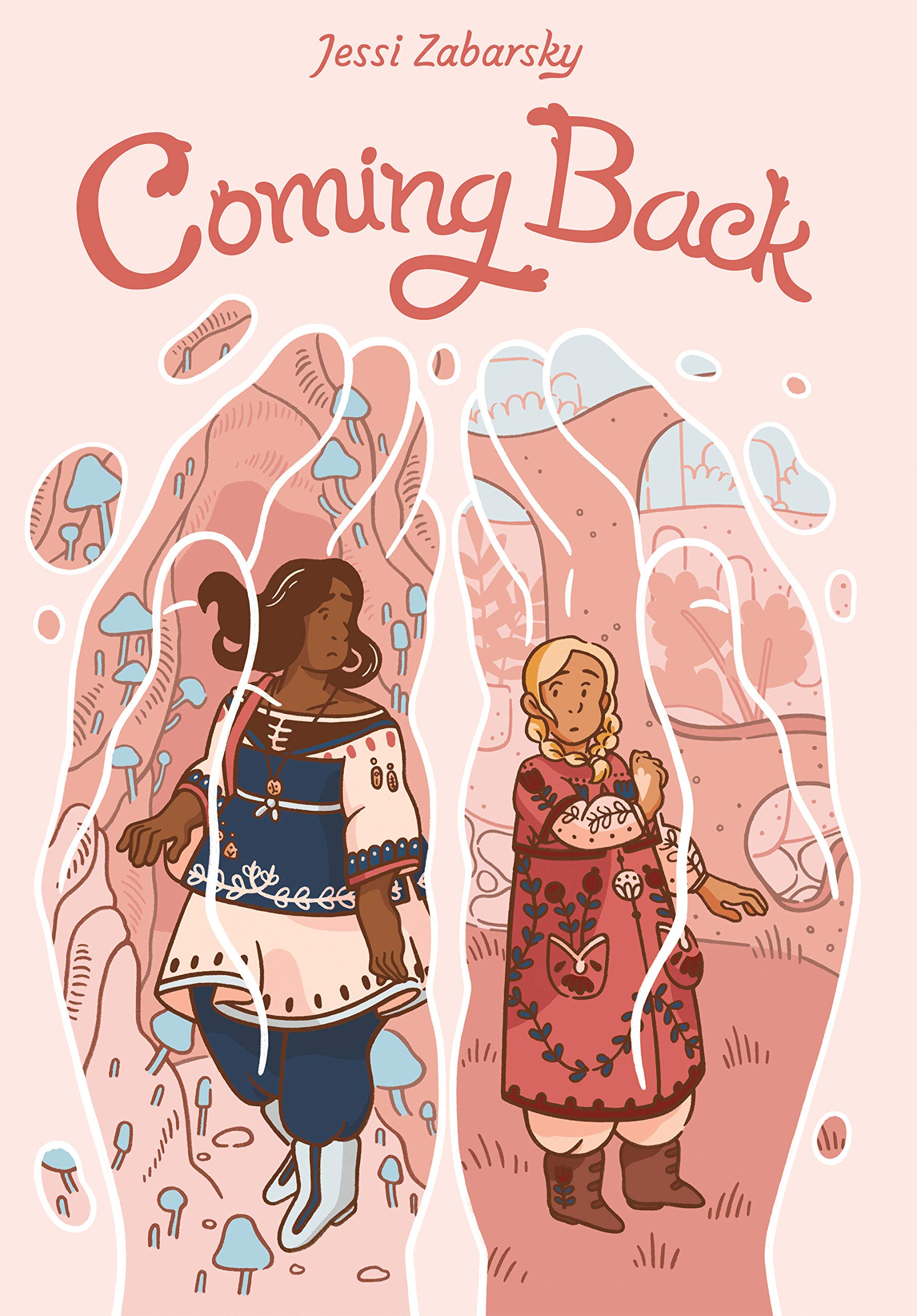 Preet is magic.
Valissa is not.
Everyone in their village has magic in their bones, and Preet is the strongest of them all. Without any power of her own, how can Valissa ever be worthy of Preet's love? When their home is attacked, Valissa has a chance to prove herself, but that means leaving Preet behind. On her own for the first time, Preet breaks the village's most sacred laws and is rejected from the only home she's ever known and sent into a new world.
Divided by different paths, insecurities, and distance, will Valissa and Preet be able to find their way back to each other?
I like fantasy best when it feels like a wander through pure imagination, and damn, does this book deliver that vibe. Every opportunity for an element of the fantastical is taken, here. A damned beautiful story. Tender, confrontational, ineffable.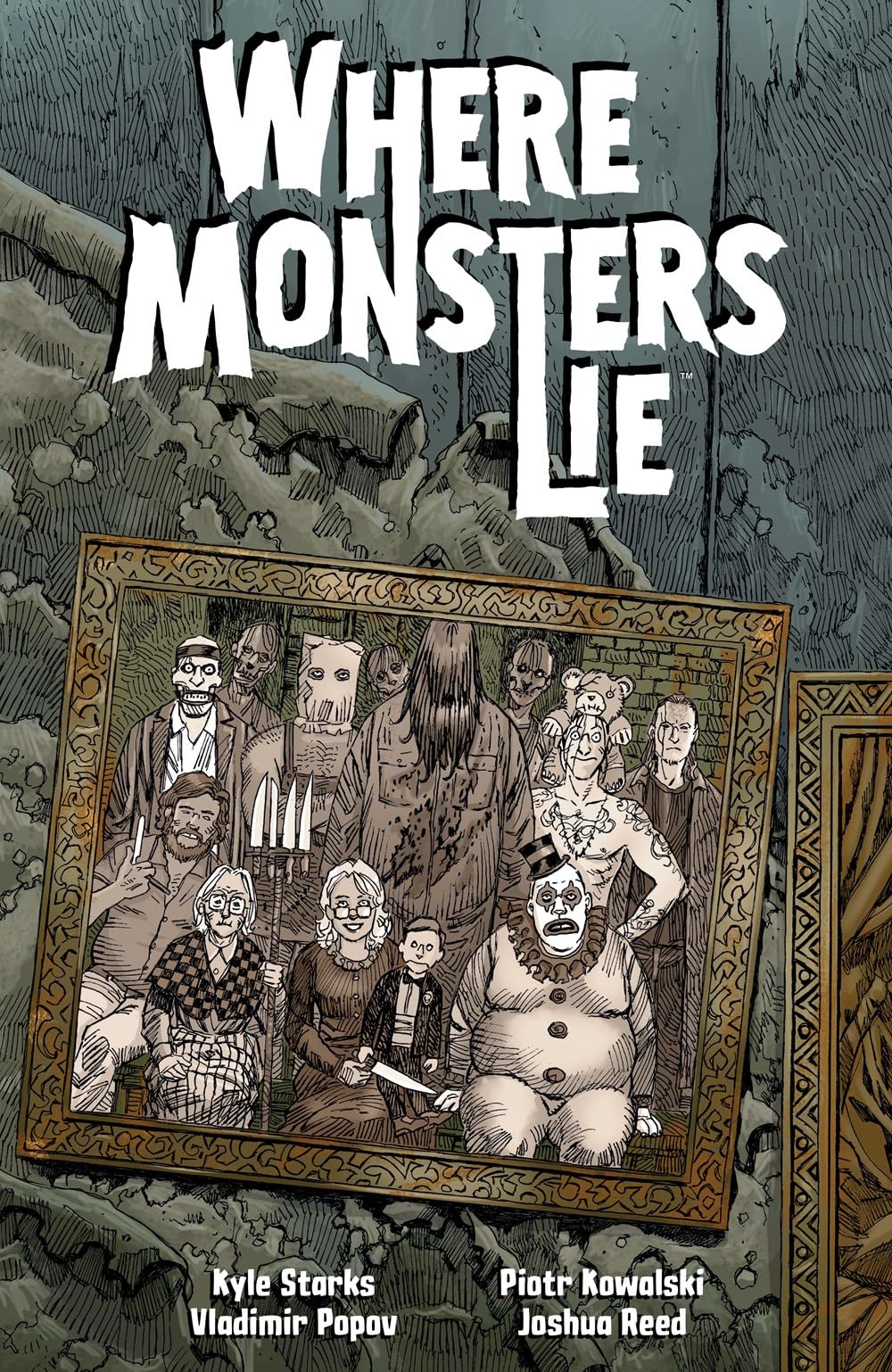 Haven't you always wondered what slasher monsters—the masked home invasion family, the mindless unkillable monster, the serial killer trapped in a doll—what they do for those couple of years in-between their murder sprees? They're at Wilmhurst—a gated community in the middle of nowhere where they relax—or try to—until they get the call to go out and kill again.
Connor Hayes survived his first slasher in summer camp. A handful of years later he barely escaped a psychopath who built torture puzzles for his victims. Since then he's been training and planning for running into these creatures again. He's a respected special agent. And now he knows where the monsters lie and he's planning for war.
If you love horror, read this. Just read it. It's fun as hell, with a great sense of humor and an incredibly grounded sense of threat. I read the first issue twice in a row for the sheer joy of seeing comics done so well. Inventive, hilarious, gory.
The Red Mother by Jeremy Haun and Danny Luckert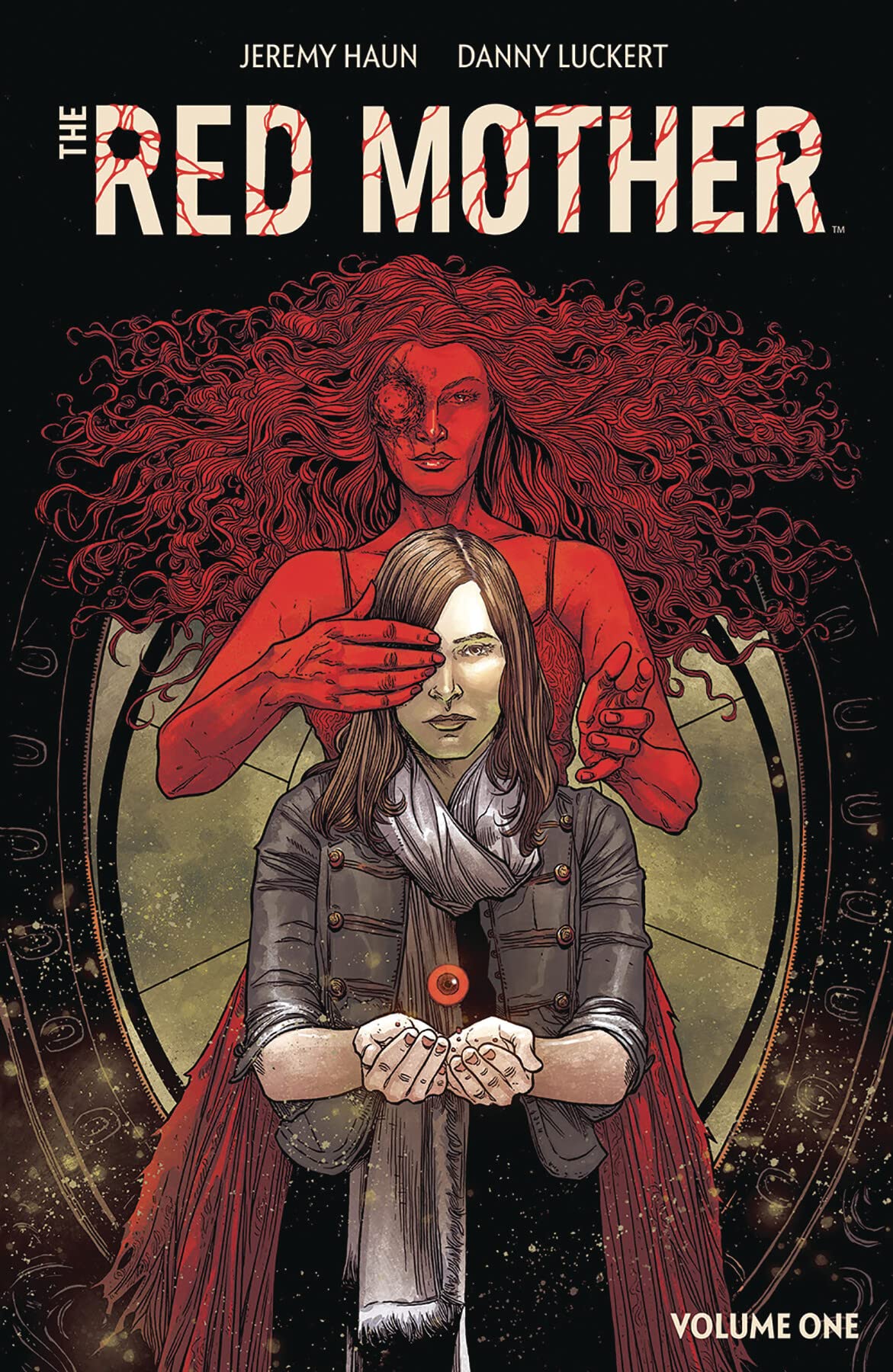 The last thing Daisy sees before she blacks out is her boyfriend being dragged away into the darkness. She wakes up in the hospital after the attack and learns that her eye was so badly damaged it had to be removed. When she gets a new prosthetic eye, Daisy starts to see terrifying flashes of red filled with things—and people—that aren't there…
Now Daisy must solve the mystery behind these visions as they begin to take control and drag her closer to something that she doesn't understand… and may not be of this world.
Ha ha ha ha what the fuck?? This comic is BRILLIANT. I was scared out of my mind while reading, deeply drawn into the puzzlebox of the story. I strongly recommend going into this one with no information at all. Terrifying, layered, wild.
---
If you're a paying subscriber, come by the Stone Soup Supper Club for our weekly chat! I can't wait to find out how you're doing.
—Gailey