My Fave Reads of June & Digest - 06.30.2023
White Widow and Fave Reads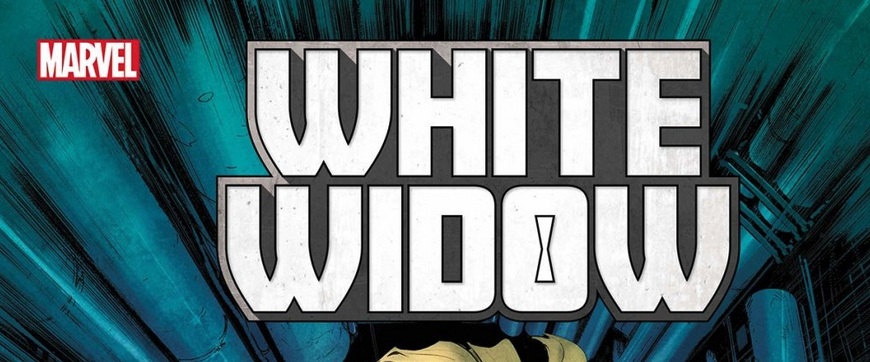 Welcome to the Stone Soup Weekly Digest! This is where I share what I'm up to and some of my favorite things from around the internet. Subscribe to Stone Soup to get this in your inbox every week.
---
Meet the White Widow
I can't believe I get to share this news with all of you: I'm launching a series with Marvel! Meet Yelena Belova, the White Widow.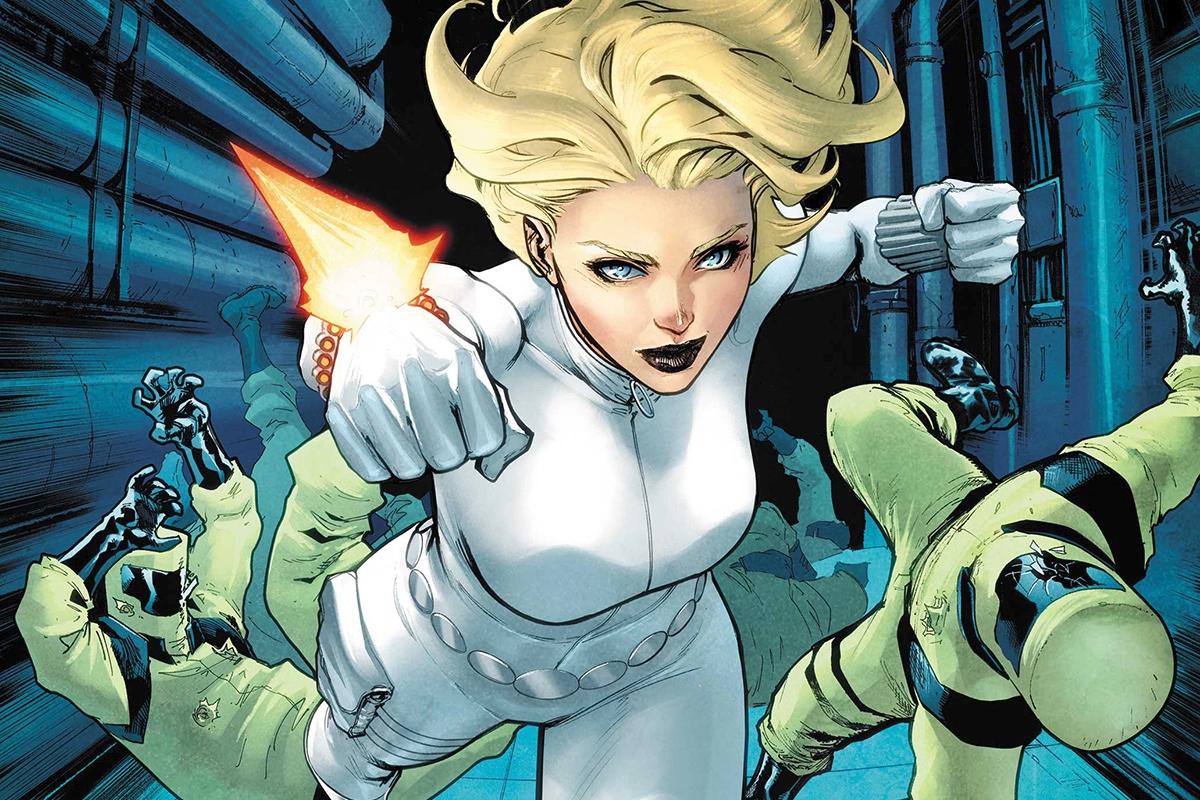 Superspy. Rogue agent. Shadow of the Black Widow. Yelena Belova has been many things, but striking out as a hero in her own right is new to her. Now that she's finally free to choose her own path, who will she become? Sarah Gailey (Buffy the Vampire Slayer, Eat the Rich) joins forces with Alessandro Miracolo (Obi-Wan, Yoda) for a groundbreaking new chapter in the life of one of Marvel's most enigmatic antiheroes.
I am so beyond thrilled to work with Alessandro Miracolo, one of the most delightful people I've ever gotten to collaborate with, to bring Yelena Belova to life as THE WHITE WIDOW! If you loved Florence Pugh's depiction of this character in Black Widow (2021) and Hawkeye (2021), you're going to love getting to know her on her own terms. And get a load of that incredible David Marquez cover!!
Read more in this Mary Sue exclusive, and tell your local comic shop to set aside a copy of White Widow for you when the series launches this Fall! Tell your friends! Tell your enemies! Tell the targets you're instructed to assassinate by the shadowy organization that trained you to kill!! I can't wait to share what's in store.
xoxo
Gailey
---
This book of poems by Tara K. Shepersky is illustrated in watercolor by friend of the newsletter Lucy Bellwood.
When the tide recedes, who are you?
A collection of broken echinoderms
and formerly formidable hollowed crabs.
The ridged and rippled artworkings of water.
The blue-pearl mist who loves the mountains;
this rinsed midmorning clarity by the sea.
This particular percussion of solitude:
mileless walking, to the body's familiar aches,
salt-weave thoughts over the waves and under.
~ ~ ~
Excerpted from Tara K. Shepersky's poem "You Have Everything You Need" from:

Go back the Kickstarter now to reserve your copy!!
Jen Coster gives a life-changing talk on journeys, storytelling, and Crashlands 2. If you're looking to level up your craft, learn more about game design, or become a better reader and player, you'll want to check this one out.
---
WGA Strike Updates
Hop over the paywall with me to learn about how Netflix is scabbing.
Harrison Ford stands with the WGA
​​
'Writers are the most important people in this industry. I really believe that.'

'Indiana Jones' stars Harrison Ford and Phoebe Waller-Bridge expressed solidarity with the ongoing WGA writers strike at a red carpet premiere for 'Dial of Destiny' in London. pic.twitter.com/Ie4SadvqSo

— NowThis (@nowthisnews) June 28, 2023
Do you remember when you were in a class, and there was that one project you were excited to work on? You get the opportunity to express your creativity and work on this project eagerly, until your teacher assigns you a partner who decides to put no effort in. You work long hours making this project look good, even as your teacher moves up the deadline and increases your stress. On the day of the presentation, your teacher gives a round of applause—except it's for the student that did nothing.
---
My Favorite Reads of June
Ms. Marvel by G. Willow Wilson, Adrian Alphona, and Ian Herring
Kamala Khan is an ordinary girl from Jersey City—until she's suddenly empowered with extraordinary gifts. But who truly is the new Ms. Marvel? Teenager? Muslim? Inhuman? Find out as she takes the Marvel Universe by storm! When Kamala discovers the dangers of her newfound powers, she unlocks a secret behind them, as well. Is Kamala ready to wield these immense new gifts? Or will the weight of the legacy before her be too much to bear? Kamala has no idea, either. But she's comin' for you, New York!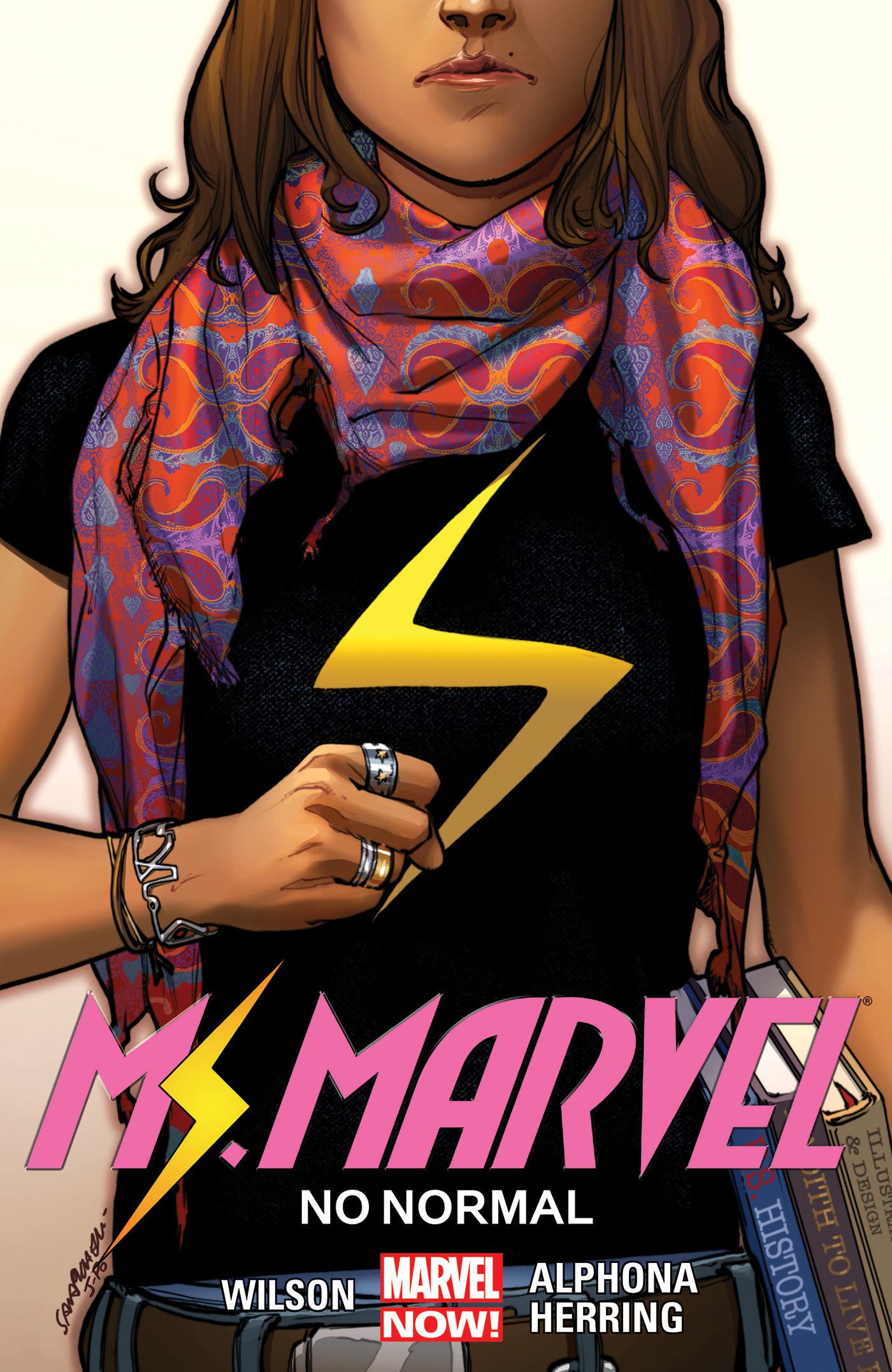 Ms. Marvel is fun as hell. G Willow Wilson delivers a layered, masterful portrayal of a teen superhero who struggles to balance powers, responsibility, faith, and family expectations. Joyful, thoughtful, complex.
Sins of the Black Flamingo by Andrew Wheeler, Travis Moore, and Tamra Bonvillain
Sebastian Harlow is the Black Flamingo, a flamboyant and narcissistic thief who gets his kicks stealing mystic artifacts from the wealthy and corrupt of Miami's occult underground. When his latest job leads him to his biggest score so far, the hedonistic outlaw discovers something he wasn't looking for—something to believe in.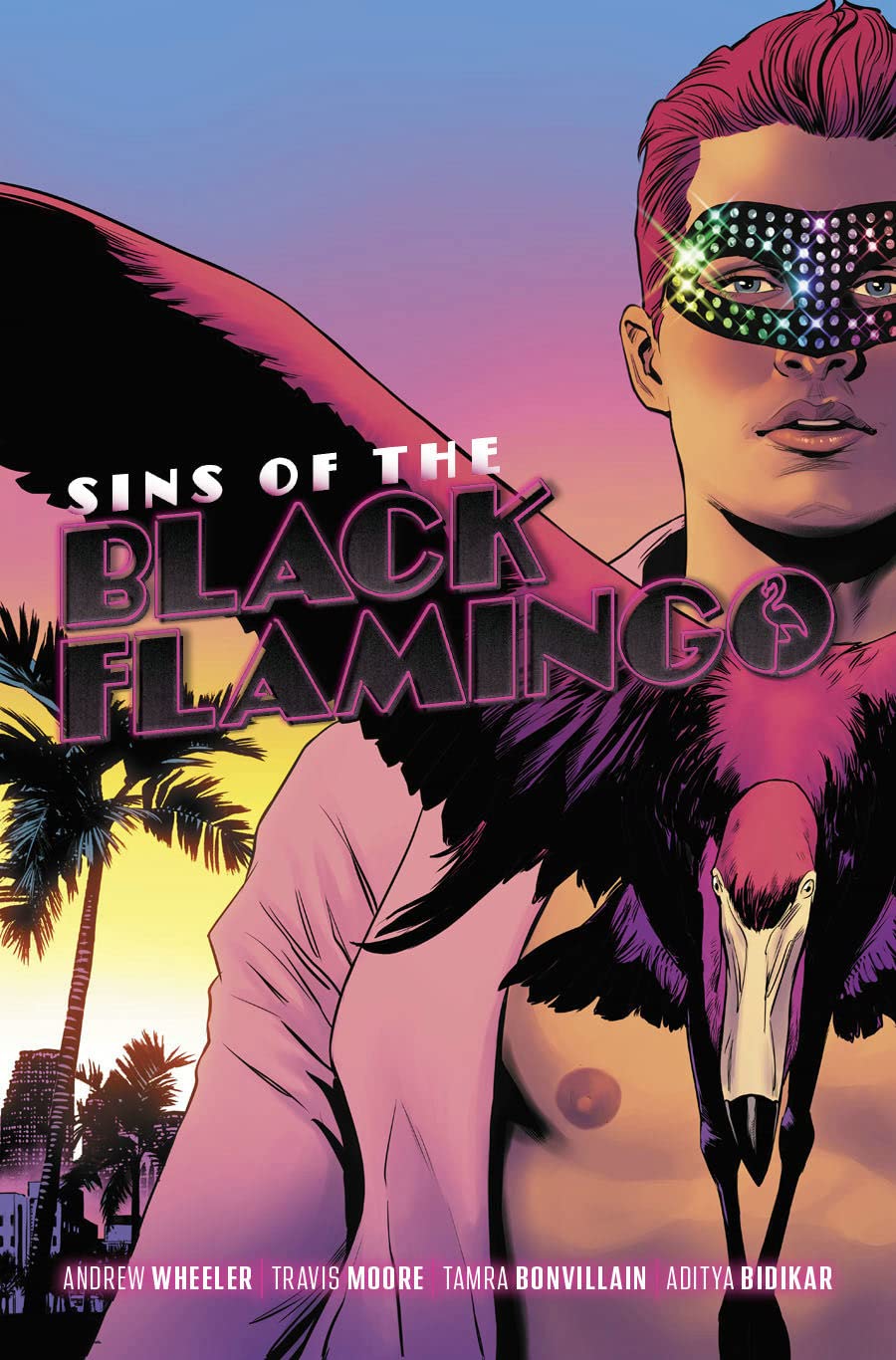 I was totally fucking floored by this series. It's deeply funny in the way your friend who has been through hell is the funniest person you know. The plot is tight, the crime is delightful, and queerness radiates off the page in dazzling waves. Unapologetic, grounded, thrilling.
Newly-out trans artist's assistant Sammie is invited to an old friend's bachelor weekend in El Campo, a hedonistic wonderland of a city floating in the Atlantic Ocean's international waters—think Las Vegas with even fewer rules. Though they have not identified as a man for over a year, Sammie's college buddies haven't quite gotten the message—as evidenced by their formerly closest friend Adam asking them to be his "best man."
Arriving at the swanky hotel, Sammie immediately questions their decision to come. Bad enough that they have to suffer through a torrent of passive-aggressive comments from the groom's pals—all met with zero pushback from supposed "nice guy" Adam. But also, they seem to be the only one who's noticed the mysterious cult that's also staying at the hotel, and is ritually dismembering guests and demanding fealty to their bloodthirsty god.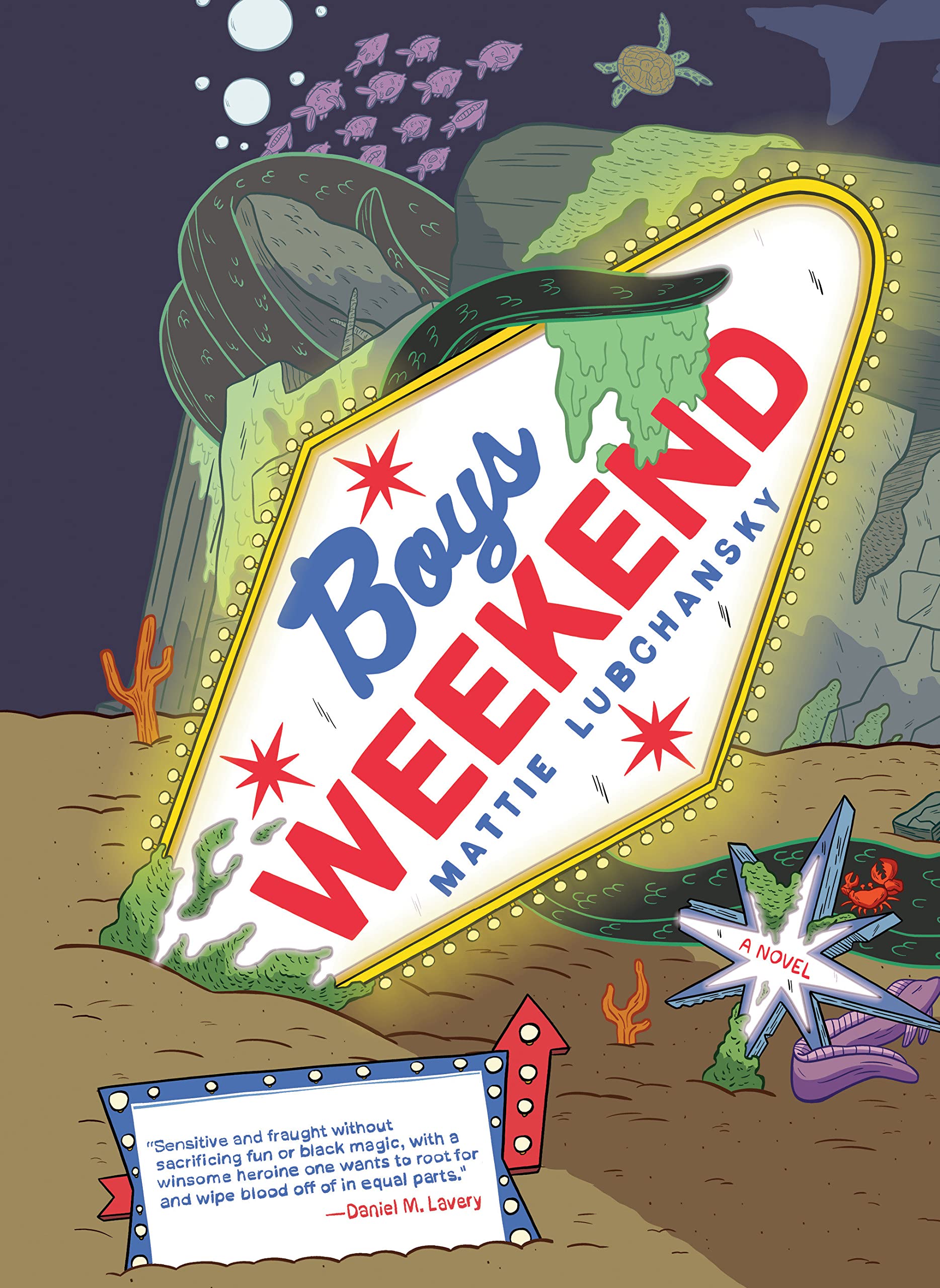 Reading this graphic novel felt like finding something I hadn't realized I was missing. Boys Weekend ties together true pathos and pain with just-beyond-the-realm-of-reality near-future horrors. The decadence and debauchery of a bachelor's weekend feeds into the horror of the plot at every turn; deep emotional complexity builds and builds and never, ever fails the reader. Wild, honest, adventurous.
Resonant by David Andry, Alejandro Aragon, Jason Wordie, and Deron Bennett
A decade has passed since the first Waves hit, unleashing humanity's darkest impulses and plunging the world into chaos. Paxton, a single father of three, must venture from the secluded haven and oasis of peace they've built to restock the medicine his chronically-ill youngest son needs to survive. When the somewhat routine trip goes awry, Paxton and his children—now separated—will battle everything in their path to reunite.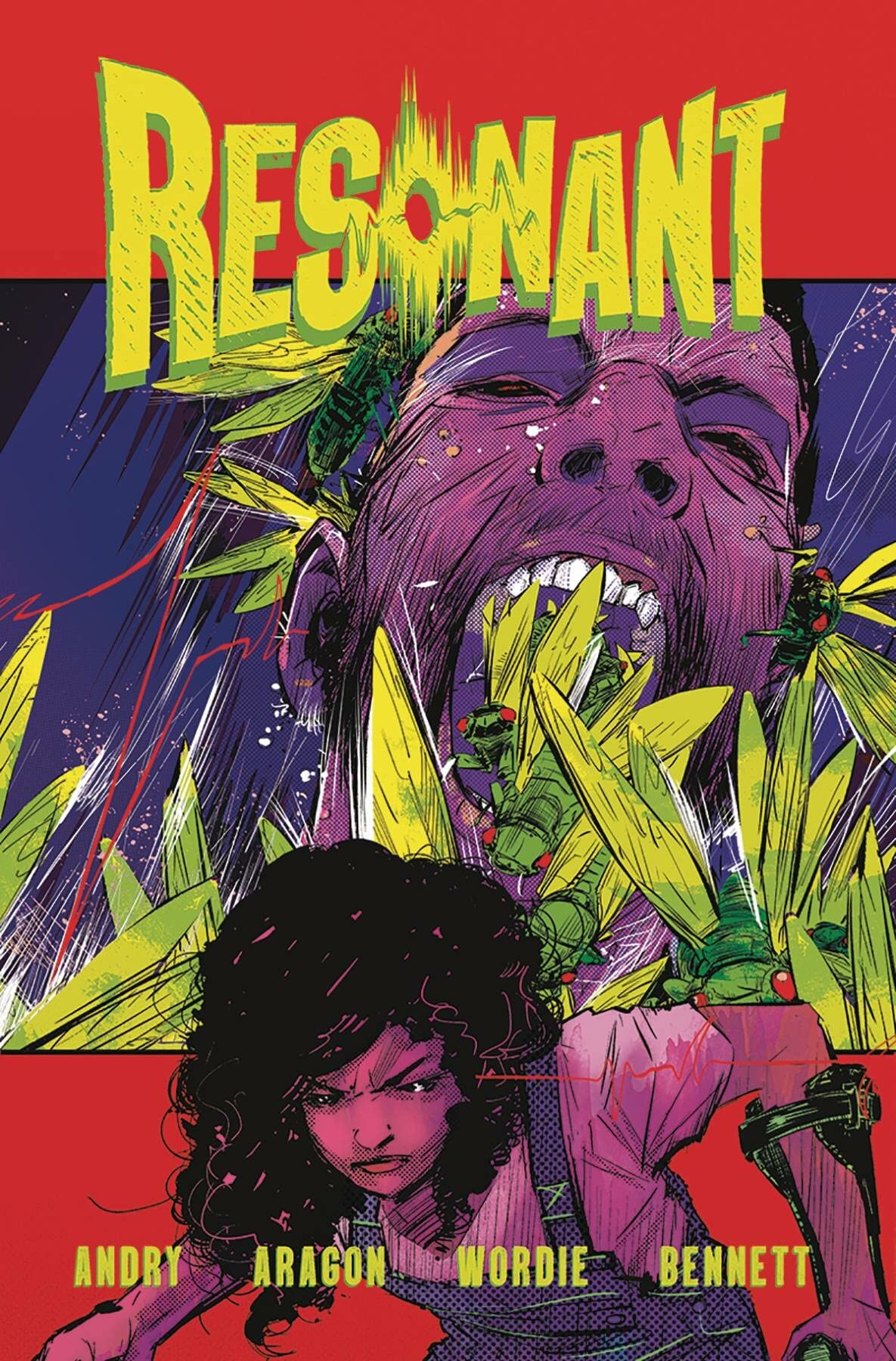 I had the delightful experience of reading the first issue of this one for free (thanks, David Andry!) and then immediately picking up the remainder of the series. The art in this is stunning, and the plot is all-too-believable. The horrors are sometimes escalated… and sometimes all-too-real. Terrifying, gorgeous, bold.
The job of the skin is to keep it all in...
On the island of Here, livin's easy. Conduct is orderly. Lawns are neat. Citizens are clean shaven—and Dave is the most fastidious of them all. Dave is bald, but for a single hair. He loves drawing, his desk job, and the Bangles. But on one fateful day, his life is upended… by an unstoppable (yet pretty impressive) beard.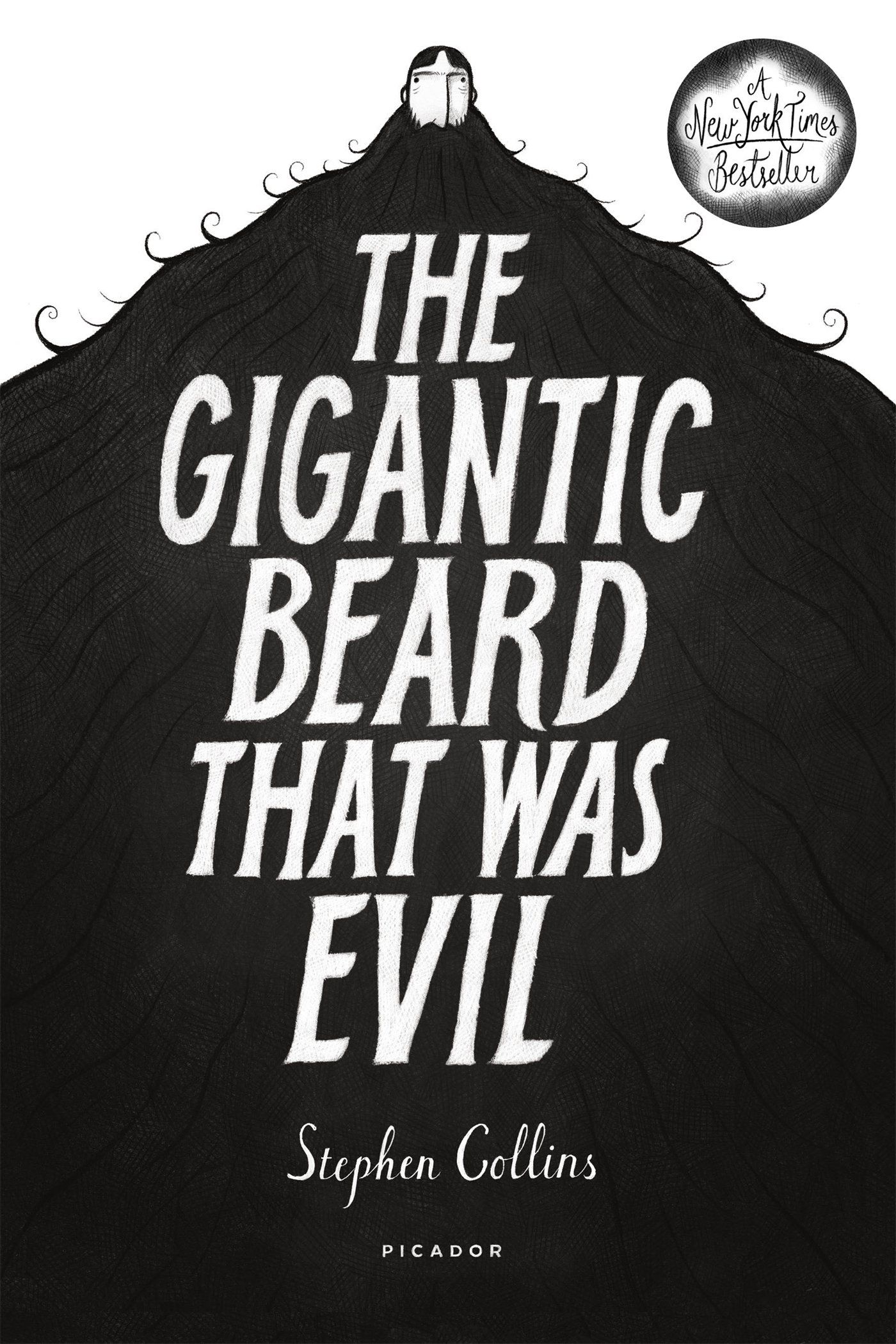 I read this digitally and immediately ordered a physical copy, because I don't ever want to risk not having access to it. The Gigantic Beard That Was Evil has a silly title that belies a profound and frightening story about losing control and having no way to avoid the consequences. It resonated with me on a number of levels, and by the end, I found myself looking differently at the world I inhabit. Powerful, structurally innovative, insightful.
The Backstagers by James Tynion IV, Rian Sygh, and Walter Baiamonte
All the world's a stage… but what happens behind the curtain is pure magic—literally!
When Jory transfers to an all-boys private high school, he's taken in by the only ones who don't treat him like a new kid, the lowly stage crew known as the Backstagers. Not only does he gain great, lifetime friends, Jory is also introduced to an entire magical world that lives beyond the curtain. With the unpredictable twists and turns of the underground world, the Backstagers venture into the unknown, determined to put together the best play their high school has ever seen.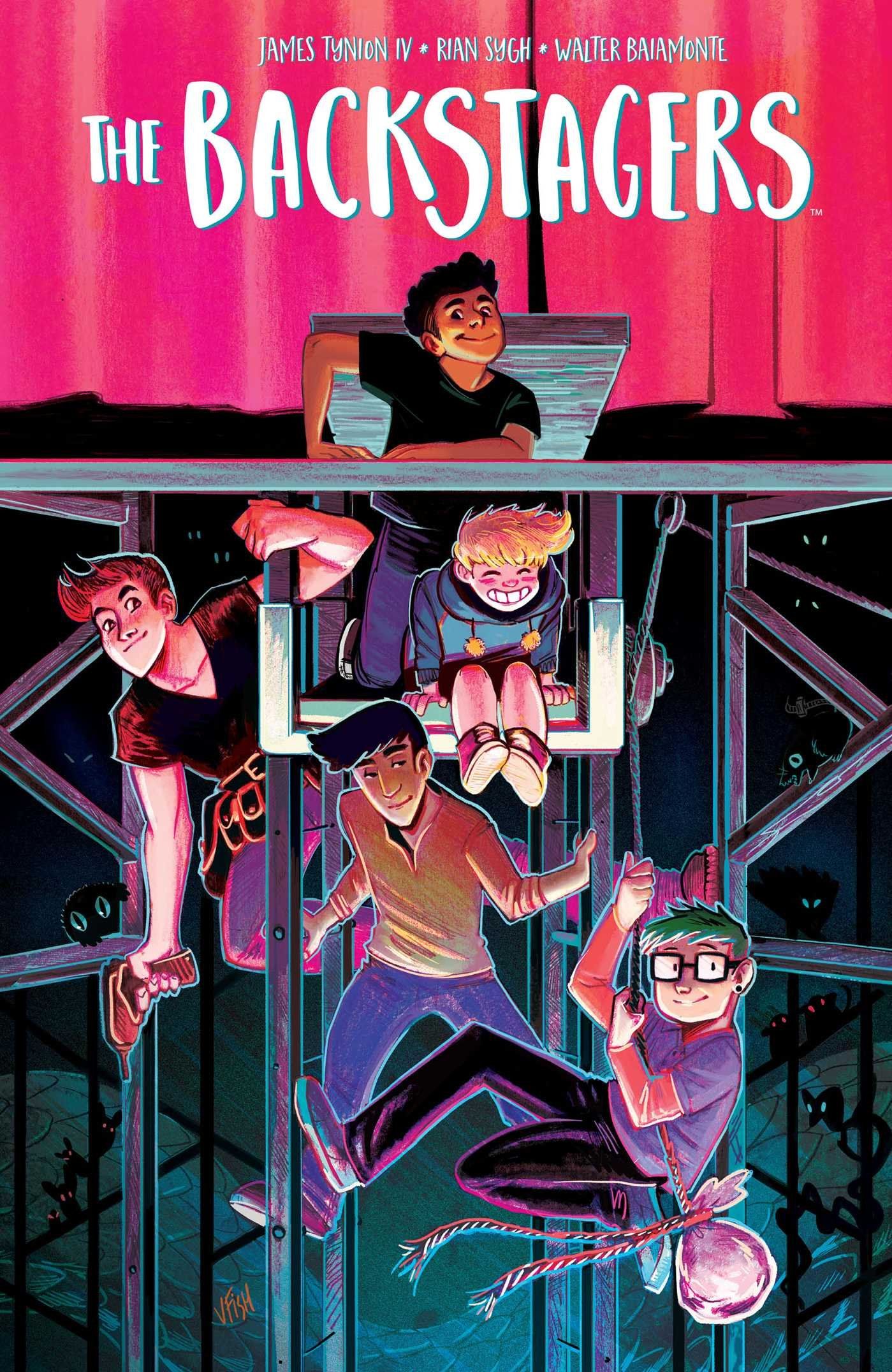 I spent a long time working in the world of theatre. When I was a teen, I wanted to be an actor—but as an adult, a merciful acting teacher informed me that I just didn't have the looks to make it big in the industry, and I wound up more involved in backstage work and production than performance. The two worlds, while always connected, feel like completely different realms. This series brings that reality to life, through an exploration of what it means to be part of a backstage crew—and what it means to discover new worlds in the process. Marvelous, sweet, fast-paced.
Lin Chong is an expert arms instructor, training the Emperor's soldiers in sword and truncheon, battle axe and spear, lance and crossbow. Unlike bolder friends who flirt with challenging the unequal hierarchies and values of Imperial society, she believes in keeping her head down and doing her job.
Until a powerful man with a vendetta rips that carefully-built life away.
Disgraced, tattooed as a criminal, and on the run from an Imperial Marshall who will stop at nothing to see her dead, Lin Chong is recruited by the Bandits of Liangshan. Mountain outlaws on the margins of society, the Liangshan Bandits proclaim a belief in justice―for women, for the downtrodden, for progressive thinkers a corrupt Empire would imprison or destroy. They're also murderers, thieves, smugglers, and cutthroats.
Apart, they love like demons and fight like tigers. Together, they could bring down an empire.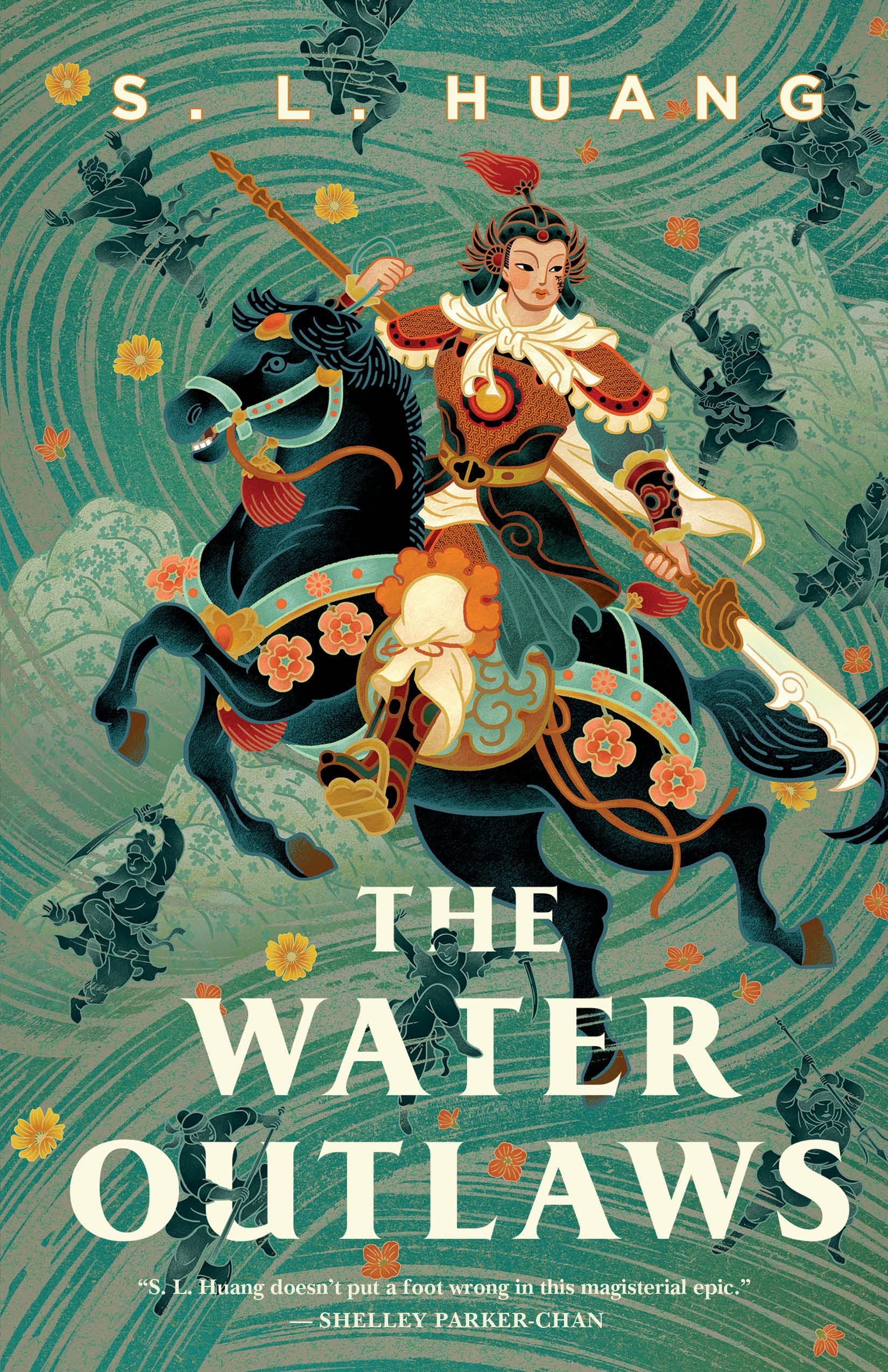 Oh my GOD this book. S.L. Huang writes action with towering skill, and Water Outlaws delivers everything I've ever wanted in a thrilling martial crime romp. Come for the well-written magical fighting, stay for the complex character development, tell your friends about the richly detailed setting and prose. Killer, exhilarating, punchy.
---
That's it for this month! If you're a paying subscriber, come by the Stone Soup Supper Club! I can't wait to find out how you're doing.
—Gailey