One Week to The Echo Wife
Watch out, a book is on the way
Holy hell! The Echo Wife comes out in just one week!
(This is the only thing I am capable of thinking about anymore, so the usual content will be a little wobbly for the next seven days or so. Next week we'll be back on track.)
What are you talking about, Sarah?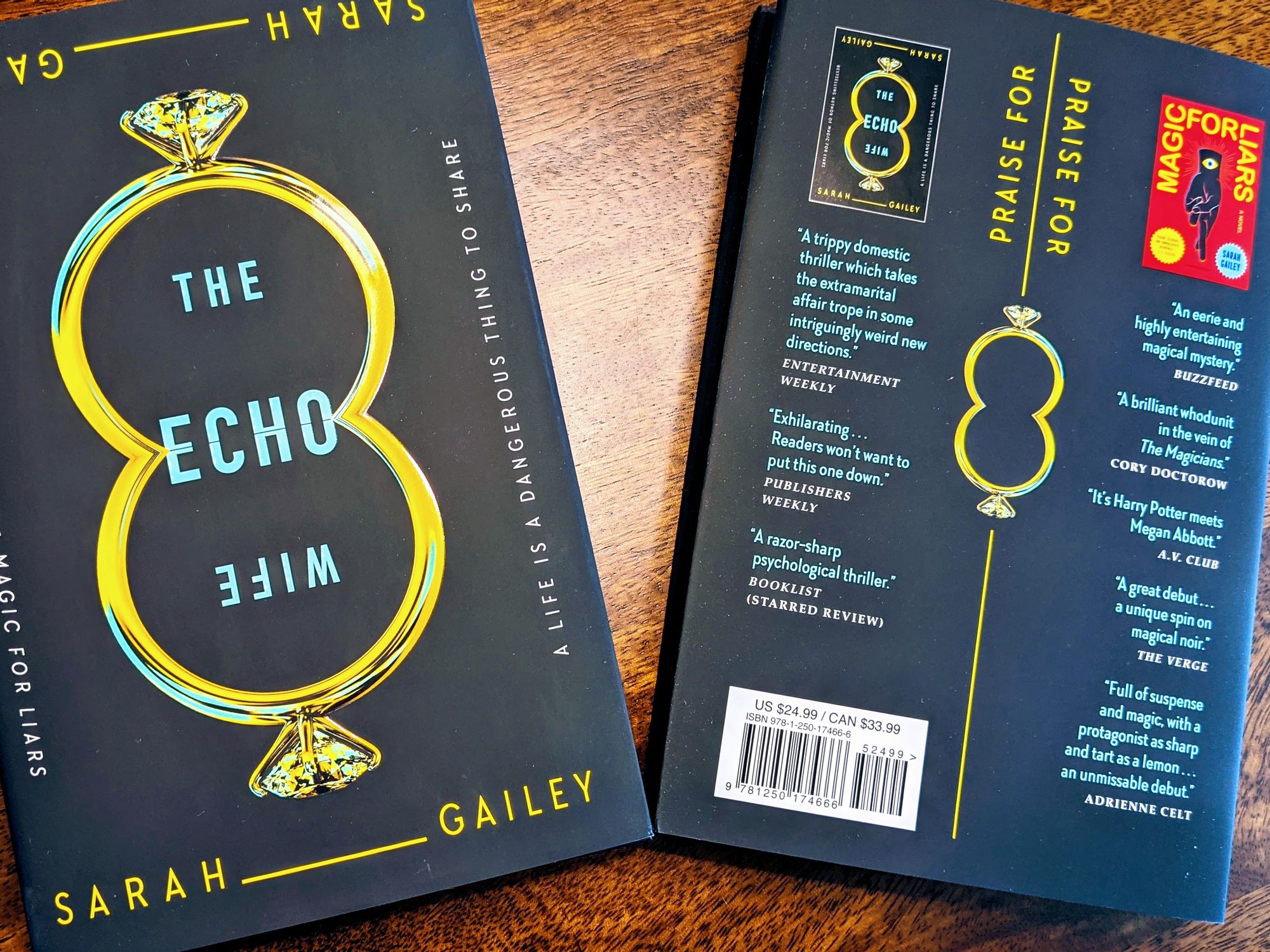 If you've missed my nonstop bellowing about this book over the past month or so, here's what you're in for:
Martine is a genetically cloned replica made from Evelyn Caldwell's award-winning research. She's patient and gentle and obedient. She's everything Evelyn swore she'd never be. And she's having an affair with Evelyn's husband. Now, the cheating bastard is dead, and the Caldwell wives have a mess to clean up.
Good thing Evelyn Caldwell is used to getting her hands dirty.
Where to buy it (please buy it)
You can pre-order The Echo Wife from your local independent bookseller (find them here), or you can pre-order via Bookshop.org, an online retailer which supports independent bookstores in the US and the UK. Barnes & Noble ships internationally, if you don't live in the US or the UK. You can request it at your local library here. Check out the audiobook, narrated by the incredible Xe Sands, at libro.fm. If you need a large-print edition you can buy it here. And if you're at a place in the world or in your life that necessitates an order from That River Website, use this link to make your purchase go a little farther in helping folks get access to clean water.
Where I'll be
I'm going on tour! Digitally, because of the, y'know, ongoing pandemic. I'll be doing a few really spectacular events. Here are the first three conversations I'll be having to celebrate the launch of the book: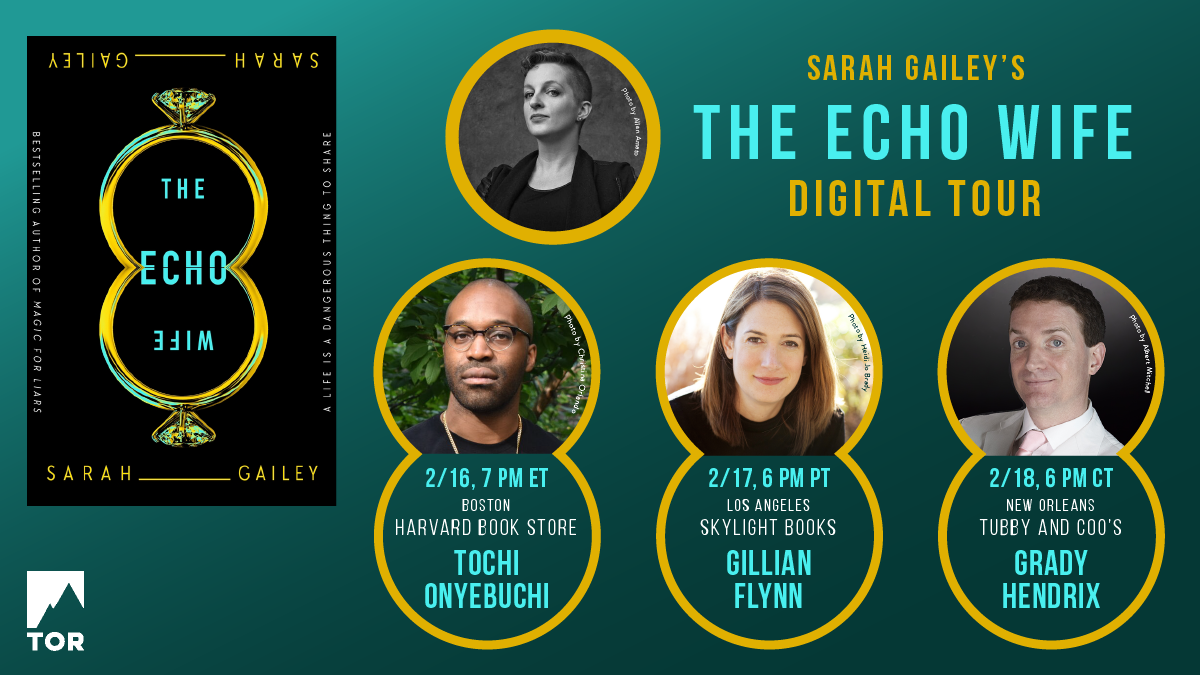 On February 16th, at 7pm ET, I'll be in conversation with Tochi Onyebuchi, hosted by Harvard Book Store in Boston.
On February 17th, at 6pm PT, I'll be in conversation with Gillian Flynn, hosted by Skylight Books in Los Angeles.
On February 18th, at 6pm CT, I'll be in conversation with Grady Hendrix, hosted by Tubby and Coo's in New Orleans.
At all three of these, you'll be able to ask questions and see me become an absolute goon at the prospect of talking to some of my favorite writers. Come join us! I hung new curtains in my Zoom Zone and everything! It's gonna be a blast!
---
No matter what you show up for, and whether you buy & read the book or not, thank you so much for letting me be in your inbox. Next week, you can look forward to one more email about The Echo Wife coming out, and then we'll be back to talking about worldbuilding! If you're a paying subscriber, you'll get your What We Share email on the 11th, featuring a new comfort-food recipe and a playlist, and I'll see you on Friday in the open thread.
In the meantime, care for yourself and the people around you. Believe that the world can be better than it is now. Never give up.
—Gailey