Personal Canons: Lesley Nneka Arimah
A Guest Feature by Innocent Chizaram Ilo
In addition to my own reflections and guest posts from brilliant folks in the writing community, the Personal Canons series will also feature essays purchased from among the many dazzling submissions I've received over the past couple of weeks. Last time, I wrote about the Abhorsen books by Garth Nix. Today, I'm thrilled to feature Innocent Chizaram Ilo.
Innocent Chizaram Ilo is Igbo. They are the winner of the 2020 Commonwealth Short Story Prize (African Region). Their works Interrogate gender, memory, and power and have been published, or forthcoming, in Strange Horizons, Fireside, Cast of Wonders, Reckoning Press, Granta, and elsewhere. They live in Lagos but dream of vast lives in unimaginable places.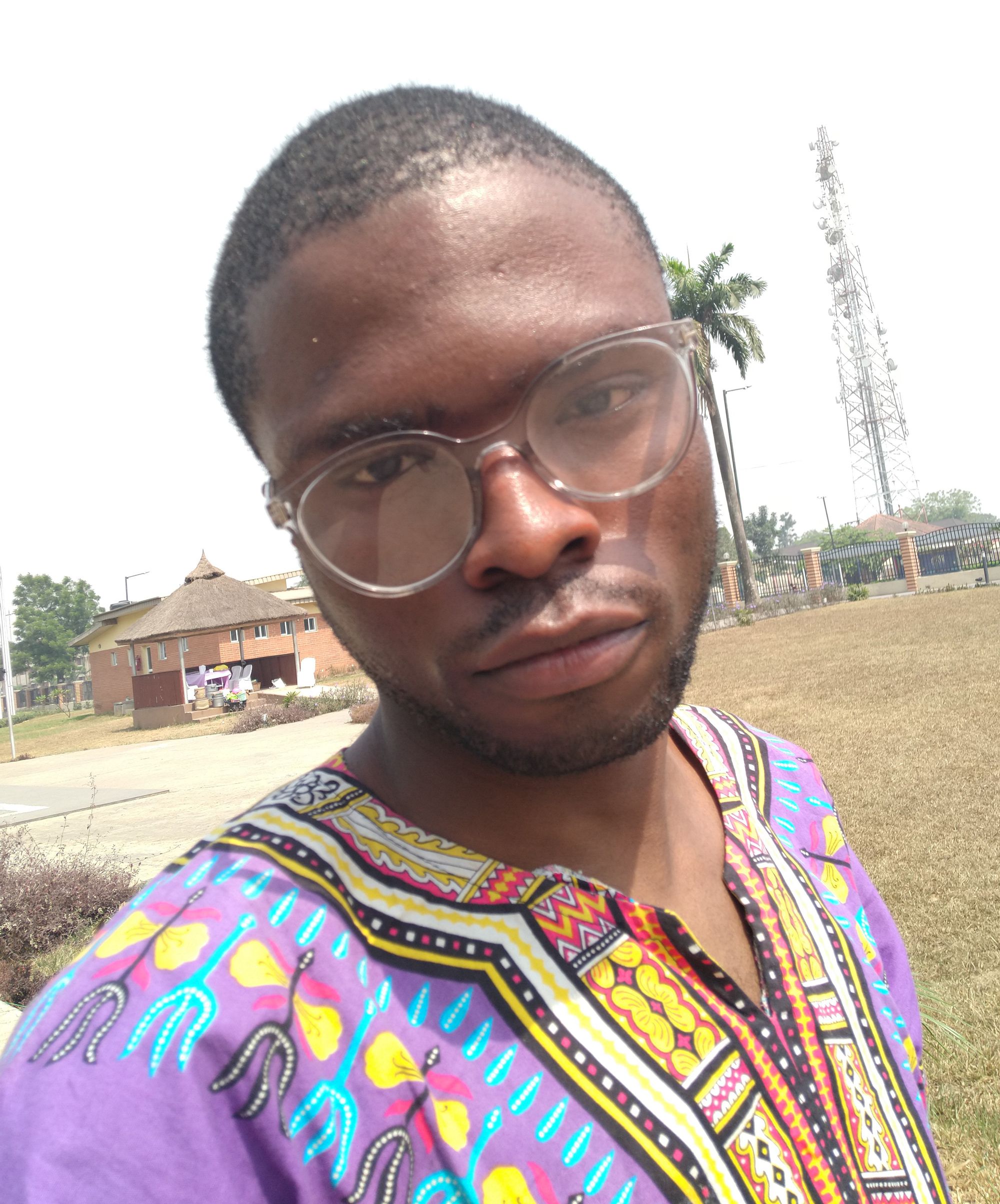 ---
How Lesley Nneka Arimah Normalized The Weird And Wondrous For Me
I set out to write because I wanted to understand the world around me. Now that I think about this reason for embarking on this thankless, most times lonely, task, I realize that my writing has raised more questions than answers for me over the years.
I started from the basics. You know, write the things you know. The same way my secondary school art teacher says, "Draw what you see." But this was never enough. I have discovered this power of creating worlds, sculpting characters, and chiseling out plot and it would be a shame not to experiment and test the limits of this power. So, I began to explore the many possibilities that lie with this power. I would make a schoolchild grow wings in the middle of a chock-a-block at Ojuelegba Under-bridge, Lagos, a man reach into his beating heart to scrape off the layers of grief that have calcified in there, a woman come back to life to warn her daughters about what the world does to women who choose themselves, and a girl drift between worlds. I did not know that what I was doing had a name. Speculative fiction. And boy did I get a tonne of rejections for these stories from literary magazines with side-notes like, "Why does [insert a character exhibiting a fantastical feature]?" You bet I found those side-notes cheeky. "Why?" Why not?
It would take months before my writing group on Facebook would discuss speculative fiction; what-is-the-point of it and who-the-hell chooses to write about robots and witches with the abundance of so many important stories to tell. I Googled the term and was hit by hundreds of Google pages. The definitions, history, and the examples of speculative fiction I discovered centered around white people; especially white men. Maybe this is a dead-end, I thought to myself, maybe I have gotten myself into a place where I do not belong, where people like me do not belong.
Do not get me wrong, I loved reading the speculative fiction the internet recommended for me, I marveled at the mastery, the experimentation, the world-building, the wild, and the wondrous that abound in these stories. But they were things I could not completely own, could not completely see myself in. Oh, how I wanted to possess this genre where the stories I wrote could finally call home.
This changed when I encountered Lesley Nneka Arimah's works. Lesley Nneka Arimah blazed through the literary scene in 2015 when she won the Commonwealth Short Story Prize (African Region) for Light, a simple yet utterly heart-wrenching story about a man and his daughter whose sedentary lives in Port Harcourt, Nigeria, will soon be rocked to its core. But Lesley was not finished yet and, most importantly, nobody predicted her next move. In September 2015, Catapult Magazine published What It Means When A Man Falls From the Sky (which went on to be the titular story in her debut collection of short stories, and which was shortlisted for the 2016 Caine AKO Prize for African Writing).
What It Means When A Man Falls From the Sky follows Nneoma, a lesbian mathematician who calculates people's pain and takes it away from them, as she navigates separating with her partner, her draining job, and living in a dystopic British-Biafran Alliance (a new country in present-day South-Eastern Nigeria shared by Nigerians and the Brits after the whole of Europe has gone underwater). Almost a month later, Who Will Greet You At Homewas published by The New Yorker. The latter story, a National Magazine Award Finalist in the US, is set in a world where women weave babies from materials such as mud, leaves, raffia and hair.
The Kirkus Review, while reviewing Lesley's brilliant collection of short stories, described it as one that heralds a new voice with certain staying power. This staying power is something that has continued to resonate within me anytime I read Lesley Nneka Arimah. That she decided to give her characters names like Nneoma, Ogechi, Mama Said, Ogechi, Chidinma, seemingly ordinary names belonging to ordinary people, and fling them into bold and daring futures or reimaginations opened up a world of possibilities for me that speculative fiction can be other things not just...white.
Everything and anything is possible and impossible in the whimsical worlds Lesley Nneka Arimah builds with fiction. This distinctive feature of her work keeps the reader on edge, even while reading her realistic stories, because we are always expecting the weird and wonderful. Lesley Nneka Arimah's stories are also unapologetically political, from her allusions to Biafra in What It Means When A Man Falls From the Sky and War Stories, to reimagining a world where women decide when they want to have children in Who Will Greet You At Home, to interrogating the pressure Igbo tradition places on women to get married in Skinned (which won the 2019 Caine AKO Prize for African Writing).
Lesley Nneka Arimah occupies a very important space for younger Nigerian/African speculative fiction writers like myself, as she continues to inspire us to be audacious in creating new speculative worlds that we can truly call our own.
---
Find more about Lesley Nneka Arimah's work here. Purchase her short story collection, What It Means When A Man Falls From the Sky here.
Personal Canons is a series exploring the works of genre fiction that have shaped us as readers, writers, and people. This series features contributions by established authors, new and aspiring authors, readers, and fans.