Personal Canons: Momo
A Guest Feature by Héctor González
In addition to my own reflections and guest posts from brilliant folks in the writing community, the Personal Canons series will also feature essays purchased from among the many dazzling submissions I received in response to my open call. Last time, Erin Maier wrote about Diane Duane's Young Wizards series. Today, I'm thrilled to feature Héctor González.
Héctor González (he/him) is a Mexican writer living in Austin, TX. He is part of The Mexicanx Initiative, an effort by John Picacio to bring more diverse voices to science fiction and fantasy. Héctor often explores traditional Mexican cooking as well as food #mexperiments on his Instagram @mexicanity as Abuelita Héctor.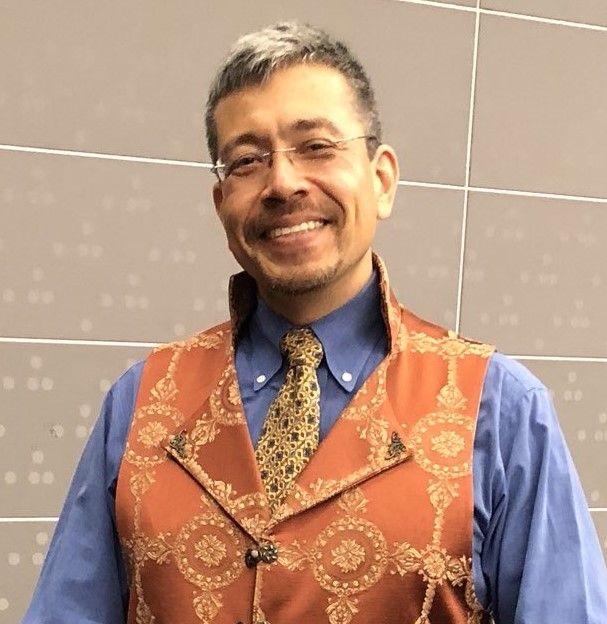 ---
Have you ever had a friend that made everything better? The kind that listens to you without judging, letting you vent and eventually figuring things out on your own? That friendship where their mere presence makes any outing more memorable?
That is Momo, the main protagonist of the book with her name, by Michael Ende.
Now, this isn't the original title. Get ready. The title is Momo oder Die seltsame Geschichte von den Zeit-Dieben und von dem Kind, das den Menschen die gestohlene Zeit zurückbrachte, which roughly translates to Momo, or the strange story of the time-thieves and the child who brought the stolen time back to the people. I like this title too.
Aline, a dear friend of mine, lent me her copy of Momo (in Spanish), back when I was living in Mexico City, back in the 90's. I thrived during the dot com bubble, working as much as possible and running myself ragged, trying to score clients who needed websites or online stores. There was this inadvertent urgency to hustle, almost premonitory of the upcoming crash this industry created. Sadly, I didn't read the book. I was too busy.
When the deals dried off, after selling anything worth selling, and I had to pack what I had left out of my apartment, I found Momo again. I was grieving and depressed, and Momo was the book that helped me see so many things clearly.
So, what is Momo about? It starts at the ruins of an amphitheater, in an unidentified town. Momo appears there, with her unkempt appearance and big coat. People in the nearby town start worrying about her, as the child doesn't seem to know her age, where her parents are or even how to read. However, she has a great talent. She listens. We read instances on how Momo's ability helps people figure out, solve disputes or just create fun games. It is a sweet and idyllic life.
Conflict appears when the titular time-thieves appear. These Men in Grey start talking to people in town, convincing them to save time, doing things faster, so it can be banked and returned with interests. These time lampreys convince the townsfolk, leading them to forsake art, imagination or even sleeping.
Momo sees how her friends are changing, seduced by these Men in Grey and their promises. They even try to convince her with toys but fail. This drives her to find a solution to not only save her friends but all humanity.
I devoured this book. Momo's journey was exciting and made me reflect on my shortcomings. The kind of life I had bought into. Michael Ende's book touched on hustle culture and commercialism in ways I didn't not expect. How internalized capitalism, a term I only recently learnt, makes you feel guilty for resting, and equates happiness and self-worth to productivity levels, while neglecting your own health and well-being.
Ende saw back then, in freaking 1973, how working yourself to death has no merit and wrote about how an orphan taught others how to slow down. It sounds almost trite, said this way, but the book gives you a beautiful story with a character you would love to meet.
Héctor-after-Momo is still happening, listening more, being aware that a job is a means and not an identity, enjoying time for pleasure's sake and, hopefully, being present for others when needed.
I also fell down the rabbit hole of trying to know more about Michael Ende. How he lived through World War II in Germany and joined the Bavarian Resistance while still a teenager. How he campaigned for human rights, protested against rearmament, and worked towards peace. His views on economics and how the current system was in a constant state of collapse.
After I returned Aline's copy of the book, I bought my own. I shared it to anyone who wanted to read it. I lost/gifted many copies that way, always replacing it. Momo was one of the few books I took with me when I came to the USA, back in 2004. I have purchased the English version and continued my cycle of lending/gifting Momo to others.
I tried to find the book in my apartment and was unsuccessful. I hope wherever a copy of Momo is now, it's helping someone see how imagination is a beautiful gift and taking time to enjoy it is an act of self-care and love.
---
A note from Gailey: For the 40th anniversary of the release of his best-known work, The Neverending Story, I did a deep dive into that book and its connections to Ende's childhood in fascist Germany. He was an amazing person. Go learn about him!
Personal Canons is a series exploring the works of genre fiction that have shaped us as readers, writers, and people. This series features contributions by established authors, new and aspiring authors, readers, and fans.
---
The police officers who murdered Breonna Taylor are still free. Do everything you can. Donate to the Louisville bail fund. Go to protests and stand up for change. Sign petitions, as many as you can. Text, call, and email demanding justice — there are templates at that link. Donate money, and if you don't have money, click here to donate just by watching a video playlist, or click here to donate by playing a game. Subscribe to Fiyah, a brilliant speculative fiction magazine that features stories by and about Black people of the African diaspora. Register to vote (double-check to be sure you haven't been purged from any voter rolls).
Care for yourself and the people around you. Believe that the world can be better than it is now. Never give up.