Some Extremely Good Books
Which I have read, and which you also should read
I spent all of June and most of July in a state of mild to moderate crisis in most of the corners of my life. To say that things are "settling down" is a gentle but not complete exaggeration — this newsletter is still going to be a little thin for a few weeks, but I'm no longer on the verge of faking my death at sea and reappearing in Oslo under an assumed name, so things are looking up!
I got to use those Bad Times as an opportunity to hone my coping mechanisms. I became deeply invested in a game called Two Dots, which is all about connecting multicolored dots and which was the maximum load my frontal lobe could handle. I also spent a lot of time firmly fixed to my Reading Chair, swallowing books whole like a snake swallowing eggs in an effort to overwhelm my brain with prose so it couldn't think about other things. This worked great. After months of not being able to read, a switch flipped and my brain realized that actually escaping into books is ideal.
So! Here are some of the highlights, which I strongly recommend if you're looking for books that will keep you from remembering that the wide world exists:
Already On Shelves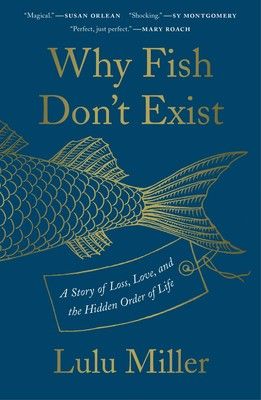 If you know me IRL or follow me on Twitter, I've already crammed this one into every conversation we have whether it fits there or not. It's easily my favorite read of 2020. This book is a memoir of the author's life as well as a biography of scientist David Starr Jordan (…whose name I always fuck up in interviews when I'm recommending this book. Sorry David. But not that sorry.) I highly recommend knowing nothing about the book or its subjects going in, which is how I approached it. It's structured in a way that will present you with an understanding and then layer on information in ways that subtly transform both the narrative and your view of the world. CW many kinds of abuse and discussion of the history of eugenics, but every subject is treated with shocking care and deep, honest kindness.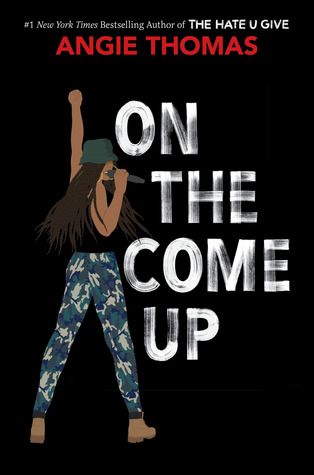 I'm not unique in thinking that Angie Thomas writes some great fucking books, and this one is no exception. On the Come Up is the story of a young woman trying to break into the underground rap scene, but of course it's about more than that because, as she continues to make clear, an Angie Thomas novel has more layers than a baklava. This book has so much heart, which is never compromised by the incredible complexity worked into the many perspectives Thomas explores. It's personal, tender, and deeply nourishing. Also, not for nothing: this is the first book I've ever read that contains original songs that got stuck in my head.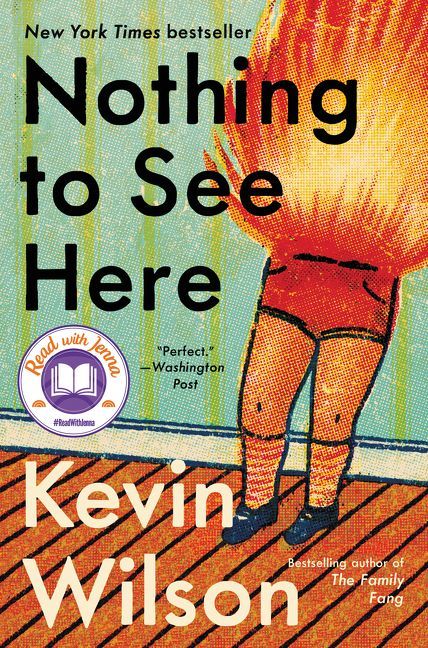 I love weird kids in literature. Genuinely one of my favorite things in the world is an author who can acknowledge that children are strange, alien creatures who don't really understand the social contract and certainly don't have a vested interest in obeying it. Nothing to See Here is the story of a young woman who is hired by an old friend to care for her two young stepchildren — both of whom burst into flames when they're upset. It's a story of misfits, which always scratches an itch deep in my heart; beyond that, Wilson brings a deep understanding of and affection for the strange, wild hearts of children and adults who are afraid that they are unloveable.
Preorder Recommendations
I usually try to only recommend books that are already out, because I personally find it infuriating to get a book recommendation I can't follow through on. But I've gotten some really stellar advanced copies lately, so I'm going to stock y'all up on preorders. Try not to get too impatient — I promise these are worth the wait: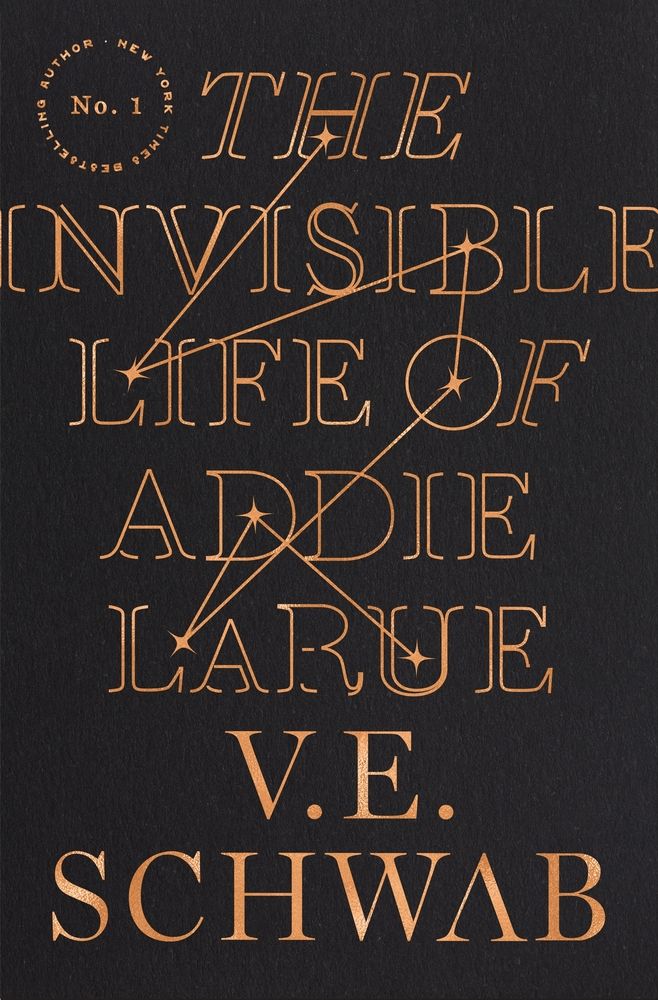 I don't know if the formatting will stay fucked-up when I hit "send" on this, but I have tried one THOUSAND times and I can't get the image of this cover not to be enormous. That's appropriate given the size of accomplishment it represents. Schwab has long been a bright star in the world of genre fiction, and The Invisible Life of Addie Larue represents yet another level-up. This one is the story of a girl who is given eternal life with the caveat that nobody will ever remember her, and what happens when she meets a boy who — after hundreds of lonely years — doesn't forget her. It's dazzling and left me fixed in places I didn't know were broken.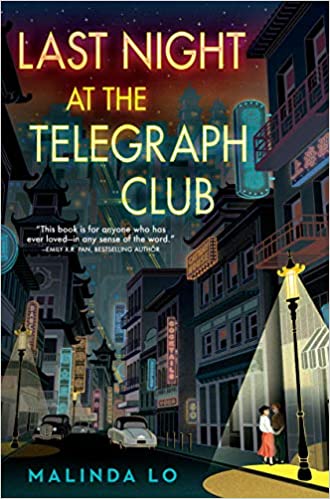 This beautiful book primarily takes place in San Francisco's Chinatown during the 1950's. It follows the story of Lily Hu, a girl who dreams of rocketships and math and a girl named Kathleen Miller. This book is intimate, honest and tender. It doesn't pull punches, but it isn't cruel to the reader, either. I found that Lo's examination of queerness in the 1950's filled a gap in my heart — a longing for grounding, history, and confrontation. This one will start your 2021 off on the right foot.
---
Since I'm already in your inbox, I might as well remind you that I'm up for a Hugo Award for Best Novelette! My novelette, Away With the Wolves, is free to read. (If you're not familiar, a novelette is just a bit longer than a short story.) It's a story about disability, community, and coming to terms with the truth of oneself. It would mean the world to me if you would give it a read and consider giving it your vote! Just click that link and get yourself a supporting membership in order to cast your ballot.
And last but never, ever least: Don't forget to keep up the fight. Things are scary as hell right now, but we're making serious change in the world, and we're nowhere near done yet. Do everything you can. Go to protests and stand up for change. Sign petitions, as many as you can. Text, call, and email demanding justice — there are templates at that link. Donate money, and if you don't have money, click here to donate just by watching a video playlist, or click here to donate by playing a game. Subscribe to Fiyah, a brilliant speculative fiction magazine that features stories by and about Black people of the African diaspora.
Care for yourself and the people around you. Believe that the world can be better than it is now. Never give up.
-Gailey
Note: this post previously contained a recommendation for Afterland by Lauren Beukes. It has since become clear to me that my understanding of the book did not properly encompass its harmful impact on the trans community; I apologize for my lack of thought and care in recommending it here and supporting it elsewhere.