Welcome to the Stone Soup Weekly Digest! This is where I share what I'm up to and some of my favorite things from around the internet. Subscribe to Stone Soup to get this in your inbox every week.
---
Support trans rights in Missouri
Yesterday, Missouri's Attorney General announced a massive attack on human rights through an "emergency rule" imposing restrictions on gender-affirming care for people of all ages. There's no softening this one, friends: this is an attempt to eradicate trans people from the state of Missouri, and it sets a dangerous precedent. Here's what you can do right now:
---
Scholastic's Huge Mistake
OK. No more subtweeting. This is what happened. Full story at the link.

I'm so disappointed and furious and unsurprised. But I also have receipts.

Scholastic wanted to feature my book, but ONLY if I censored the word RACISM from the author's note. https://t.co/Ge0HwiGUFK https://t.co/QPHAo7nROV pic.twitter.com/RDtORlTndl

— Maggie tokuda-hall (@emteehall) April 12, 2023
Scholastic, one of the biggest publishers and distributors in kidlit, demanded that Japanese-American author Maggie Tokuda-Hall remove mentions of racism from her book Love In the Library. The book is about Japanese incarceration in the US during the second world war, and Scholastic apparently thought it would be too controversial to bring up racism while discussing this topic. Read Tokuda-Hall's thoughts on the matter here. Buy the book for yourself here.
This fits in a long tradition of Asian American suffering being weaponized to break solidarity between us and other BIPOC . Intentional or not, this edit seeks to sanitize the experience of Japanese Americans for white consumption and reinforce a narrative of Asian exceptionalism https://t.co/WZp4gvqrXw

— dongwon 송동원 (@dongwon) April 12, 2023
Trauma-Informed Care for Patients with Large Bodies
Cast your vote to fight fatphobia in healthcare! The 2023 BRIght Futures Prize awards $100,000 for medical research each year. This team – composed of Janet Rich-Edwards ScD, Chioma Tomlinson PA-C, and Maranatha Hampson – proposes a plan to address the fatphobic gap in clinical knowledge, which encompasses understanding of the impact of anti-fat bias on patients, as an opportunity to enhance health equity for millions of patients. Voting is easy, and it's open to everyone around the world! Click here to learn more and cast your vote.
Alex Brown's Summer Reading Guide for Grades 9-12
Time for my annual High School Summer Reading Guide! This guide is for parents, library workers, educators, and teen readers. Educators and library workers are welcome to borrow from or use in their entirety, I just ask that you credit me. Let's get started... 1/

— Alex Brown 🐀 (they/them) (@QueenOfRats) April 7, 2023
Summer Reading Guide for 9th Graders
Summer Reading Guide for 10th Graders
Summer Reading Guide for 11th Graders
Summer Reading Guide for 12th Graders
KNOW YOUR STATION #5 came out this week!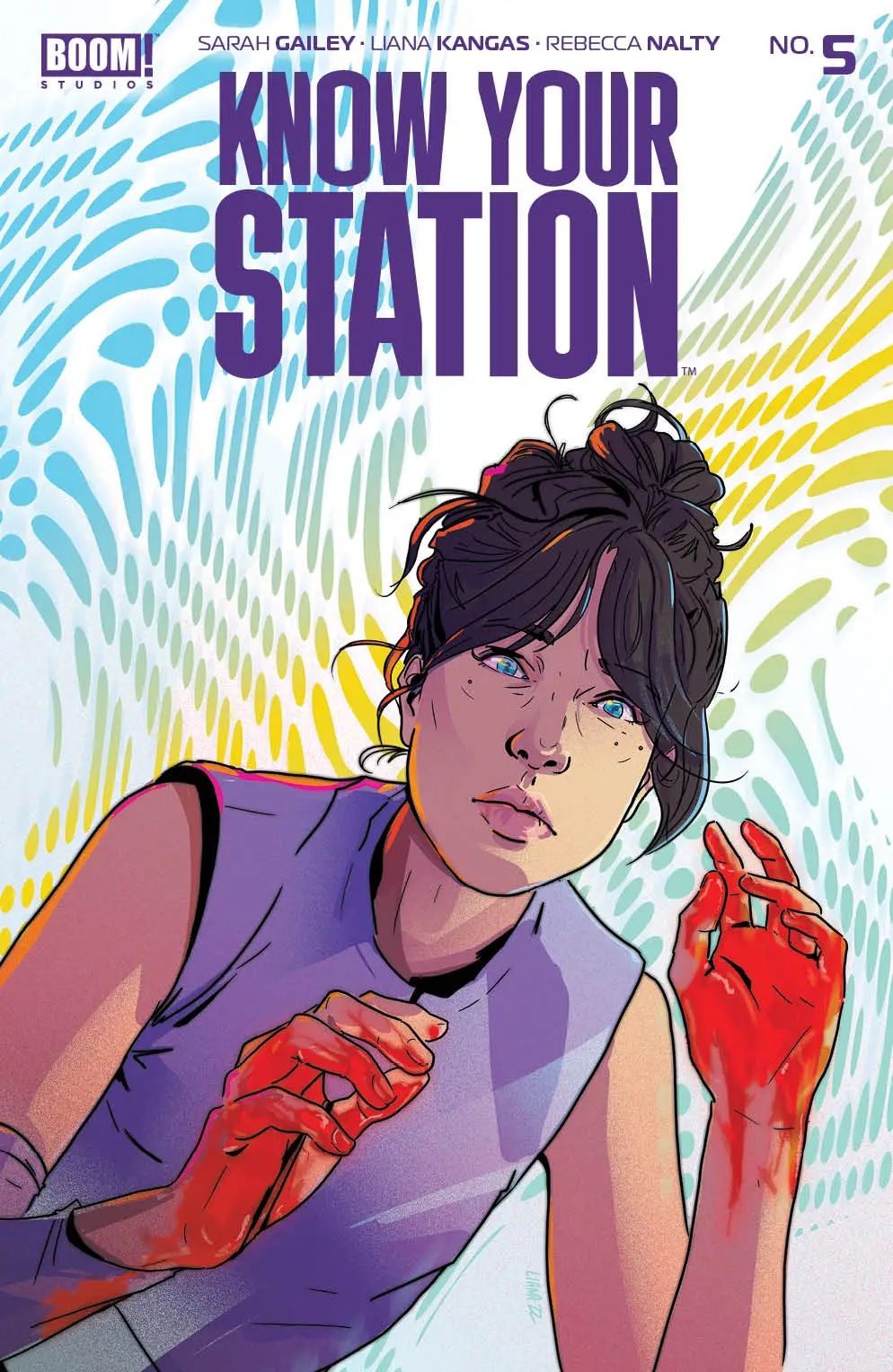 Head to your local comic shop and pick up a copy while you can!! If you prefer digital, KNOW YOUR STATION #5 is available at comiXology.
Flights of Foundry this weekend
Starting today (April 14) I'm a Guest of Honor at Flights of Foundry, a completely virtual digital writing conference! Here's where you can find me over the course of the next few days:
FRIDAY 4/14
Rookery Reading
11:00 AM - 12:00 PM (Pacific)
Contest Winner Showcase
1:00 PM - 2:00 PM (Pacific)
Beautiful Beginnings
2:00 PM - 3:00 PM (Pacific)
Guest of Honor Interview
4:00 PM - 5:00 PM (Pacific)
SATURDAY 4/15
Transfolk in SFF
11:00 AM - 12:00 PM (Pacific)
Climbing the Skills Ladder
2:00 PM - 3:00 PM (Pacific)
Your Influence is Showing
7:00 PM - 8:00 PM (Pacific)
SUNDAY 4/16
Queer Historical Fiction
11:00 AM - 12:00 PM (Pacific)
Exceptional Endings
1:00 PM - 2:00 PM (Pacific)
---
Personal Canons Cookbook Highlight: Hilary B. Bisenieks
Hilary B. Bisenieks is a Philadelphian, a podcaster, and a Quaker. They live with their wife and two cats in Oakland, California. Hilary is the host of Tales from the Trunk, a podcast about science fiction, fantasy, and horror writing. You can find links to all their work at https://hilarybisenieks.com.
Bisenieks' Personal Canons Cookbook essay dives deep into grief, community, and what it means to bring trust to your relationship with food. The essay is accompanied by a recipe for homemade macaroni and cheese. The recipe can scale up or down to feed two people or twenty, and you might be able to make it with things you already have. Go give it a read, and remember to trust the process.
---
I'm Reading: Revival by Tim Seeley and Mike Norton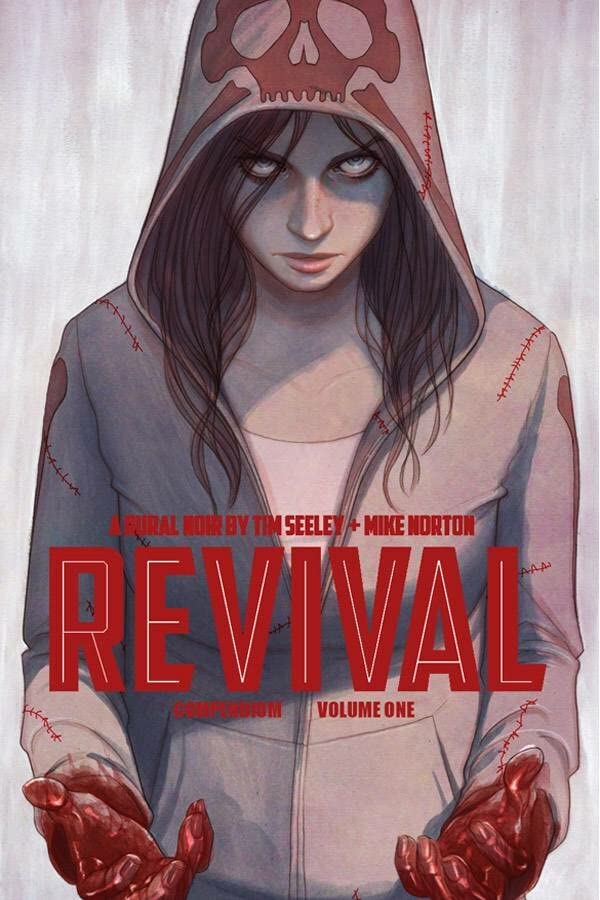 For one day in rural central Wisconsin, the dead came back to life. Now, it's up to Officer Dana Cypress to deal with the media scrutiny, religious zealots, and government quarantine that has come with them. In a town where the living have to learn to deal with those who are supposed to be dead, Officer Cypress must solve a brutal murder, and everyone, alive or undead, is a suspect.
Barnes & Noble | Local Library | Bad River Website | Find an Indie Bookstore
---
Featured New Release: Untethered Sky by Fonda Lee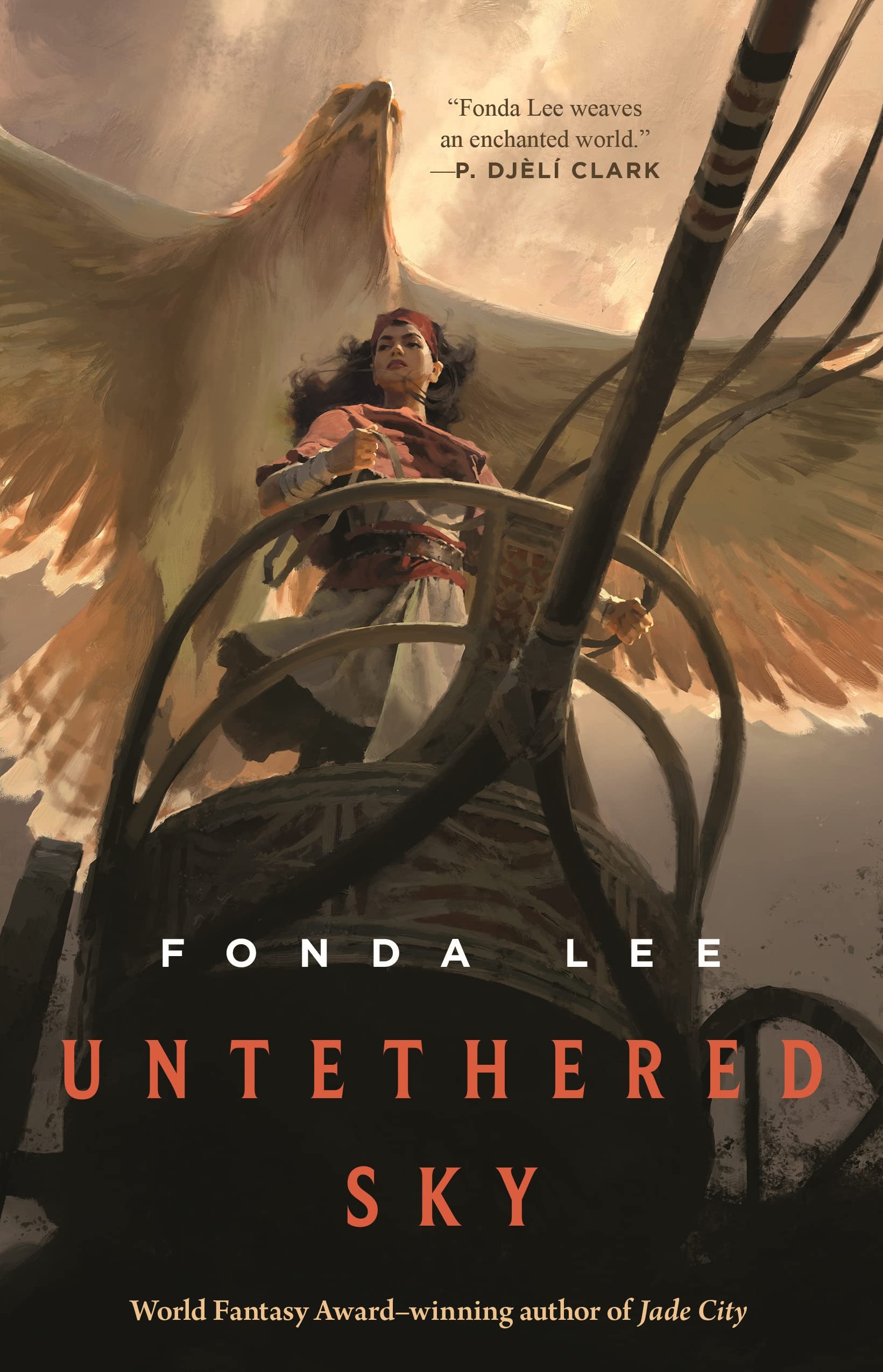 Ester's family was torn apart when a manticore killed her mother and baby brother, leaving her with nothing but her father's painful silence and a single, overwhelming need to kill the monsters that took her family.
Ester's path leads her to the King's Royal Mews, where the giant rocs of legend are flown to hunt manticores by their brave and dedicated ruhkers. Paired with a fledgling roc named Zahra, Ester finds purpose and acclaim by devoting herself to a calling that demands absolute sacrifice and a creature that will never return her love. The terrifying partnership between woman and roc leads Ester not only on the empire's most dangerous manticore hunt, but on a journey of perseverance and acceptance.
Barnes & Noble | Local Library | Bad River Website | Find an Indie Bookstore
---
If you're a paying subscriber, come by the Stone Soup Supper Club for our weekly chat! I can't wait to find out how you're doing.
—Gailey