Stone Soup Digest 08.12.22 & My Fave Reads of July
Welcome to the Stone Soup Weekly Digest! This is where I share what I'm up to and some of my favorite things from around the internet. Subscribe to Stone Soup to get this in your inbox every week.
---
I'm sick this week which means I have no smart thoughts to share here other than: beds! Aren't they great?
Anyway, time to stock up your TBR!
---
Nino Cipri writes brilliant, innovative SFF. Cool Story, Bro! is their newsletter about narrative storytelling. It's a great newsletter to subscribe to if you're looking to learn more about stories. It's also a great newsletter to subscribe to if you're interested in the real human experience of being a writer – I often find this newsletter to be a refreshing antidote to the seemingly ceaseless stream of productivity-culture-poisoned writing advice out there in the world.
I keep finding stories in strange places, and want to figure out what makes them tick. If you're up for learning with me, come and join the study group. It'll be fun.
Find the most recent installment here and sign up here!
---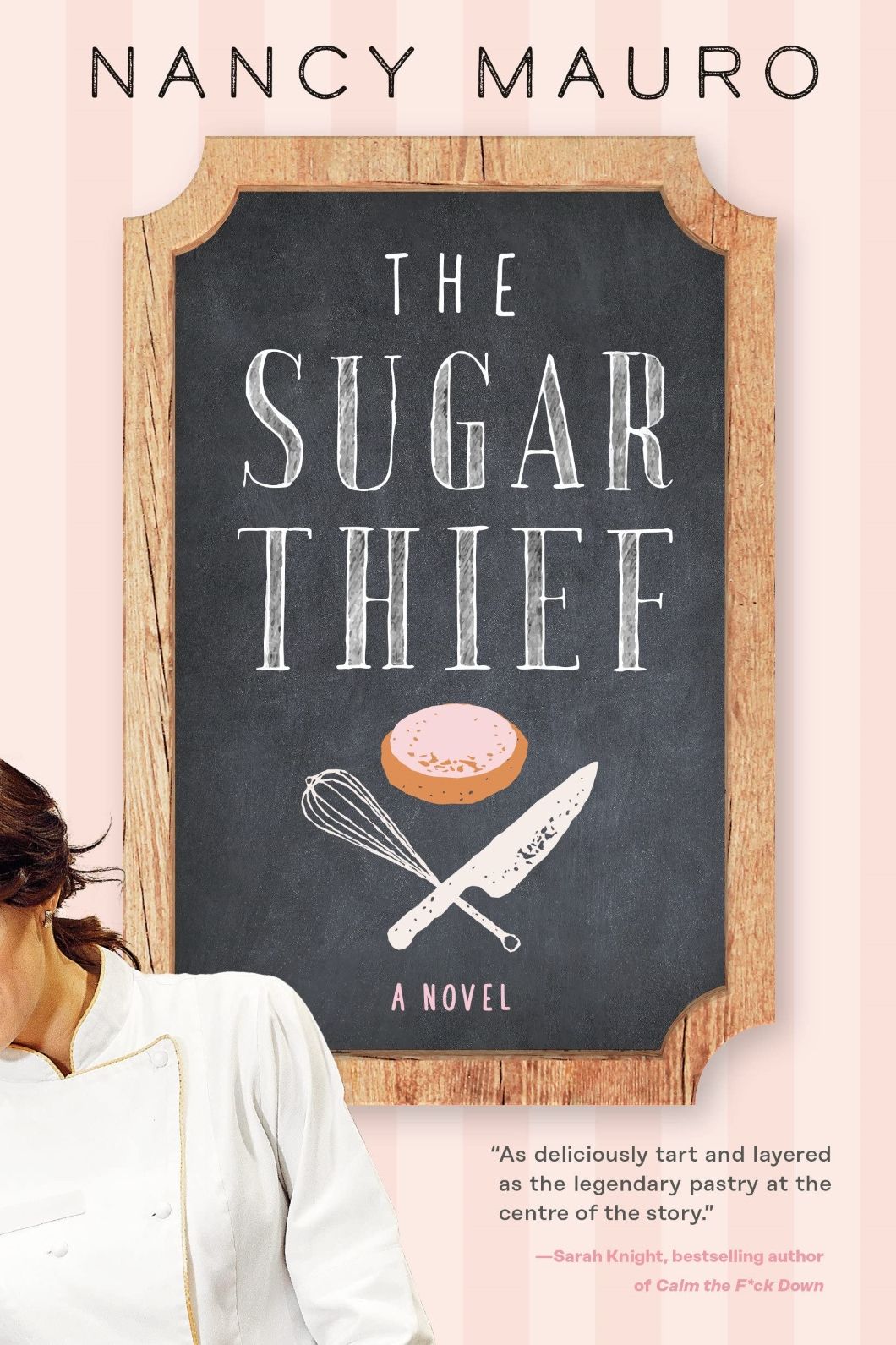 YouTuber Sabine Rose is a star about to go supernova. Her baking channel, Sweet Rush, attracts millions, her production team agonizingly crafts her every (appropriate) moment, and her agent has positioned her one good meeting away from landing a Netflix series. But her rise to superstardom still needs a final push, and she has the perfect idea to get herself there: a well-documented visit home to her family's small-town bakery.‌‌ But when Sabine and her chronically underappreciated producer, Wanda, arrive in the small northern town Sabine hasn't seen in a decade, the planned reunion with her family is quickly lost in chaos (and social media opportunity). The Rose family's master baker – Sabine's father – has just died. With her family spiralling into tragedy and farce, Sabine finds her fame growing exponentially, but also teetering on collapse, thanks to dark secrets unleashed by her father's death.
---
Featured New Release: Husband Material by Alexis Hall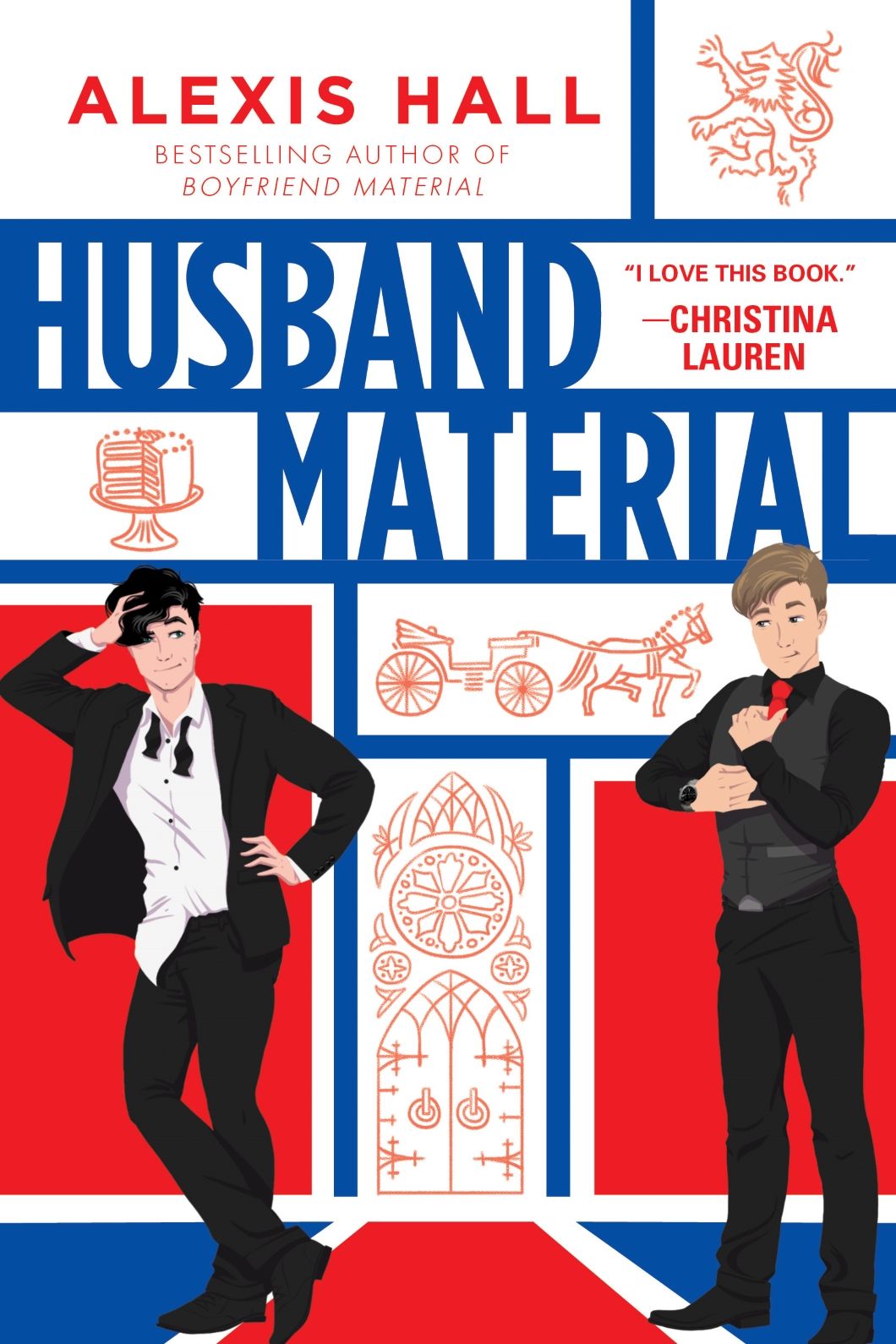 In BOYFRIEND MATERIAL, Luc and Oliver met, pretended to fall in love, fell in love for real, dealt with heartbreak and disappointment and family and friends...and somehow figured out a way to make it work. Now it seems like everyone around them is getting married, and Luc's feeling the social pressure to propose. But it'll take more than four weddings, a funeral, and a hotly contested rainbow balloon arch to get these two from I don't know what I'm doing to I do.
Good thing Oliver is such perfect Husband Material.
Add Husband Material to your tbr here. Order it from your local independent bookseller, or order it via Bookshop.org to support independent booksellers throughout the US and the UK. For international shipping, you can try Barnes & Noble. If you prefer audiobooks, here's a Libro.fm link. You can also request Husband Material from your local library — here's how to get in touch with them. And if you need to order from the Bad River Website, here's a link that will leverage your order for good.
---
My Favorite Reads of July
Sara Foster runs away from home at sixteen, leaving behind the girl she once was, capable of trust and intimacy. Years later, in Los Angeles, she is a sought-after bartender, renowned as much for her brilliant cocktails as for the mystery that clings to her. Across the city, Emilie Dubois is in a holding pattern, yearning for the beauty and community her Creole grandparents cultivated but unable to commit. On a whim, she takes a job arranging flowers at the glamorous restaurant Yerba Buena.
The morning Emilie and Sara first meet at Yerba Buena, their connection is immediate. But soon Sara's old life catches up to her, upending everything she thought she wanted, just as Emilie has finally gained her own sense of purpose. Will their love be more powerful than their pasts?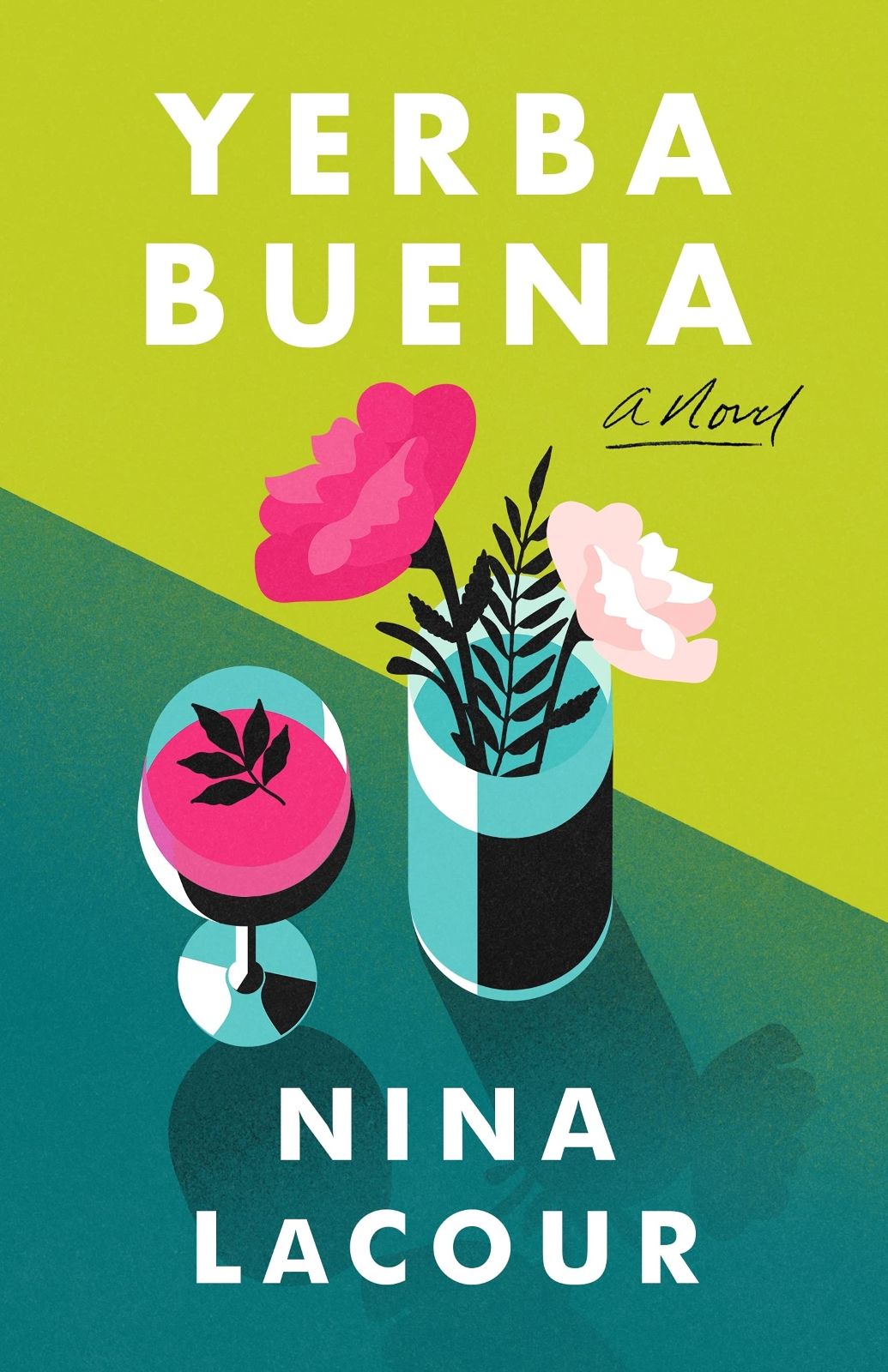 I read this book in one sitting. A beautifully character-focused story of what it means to grow into a person who can be in a relationship. The romantic plot is well-drawn and compelling, but the story does not follow typical romance beats. This book is in many ways a second-coming-of-age story, a kind of story I have been desperate to read for a long time, in which two women find themselves and each other while navigating the strange labyrinth of grief, heartache, and growth that is adult life. Complex, kind, entrancing.
Hello Girls by Brittany Cavallaro and Emily Henry
Winona has been starving for life in the seemingly perfect home that she shares with her seemingly perfect father, celebrity weatherman Stormy Olsen. No one knows that he locks the pantry door to control her eating and leaves bruises where no one can see them.
Lucille has been suffocating beneath the needs of her mother and her drug-dealing brother, wondering if there's more out there for her than disappearing waitress tips and a lifetime of barely getting by.
One harrowing night, Winona and Lucille realize they can't wait until graduation to start their new lives. They need out. Now. One hour later, they're armed with a plan that will take them from their small Michigan town to Chicago.
All they need is three grand, fast. And really, a stolen convertible can't hurt.
Chased by the oppression, toxicity, and powerlessness that has held them down, Winona and Lucille must reclaim their strength if they are going to make their daring escape – and get away with it.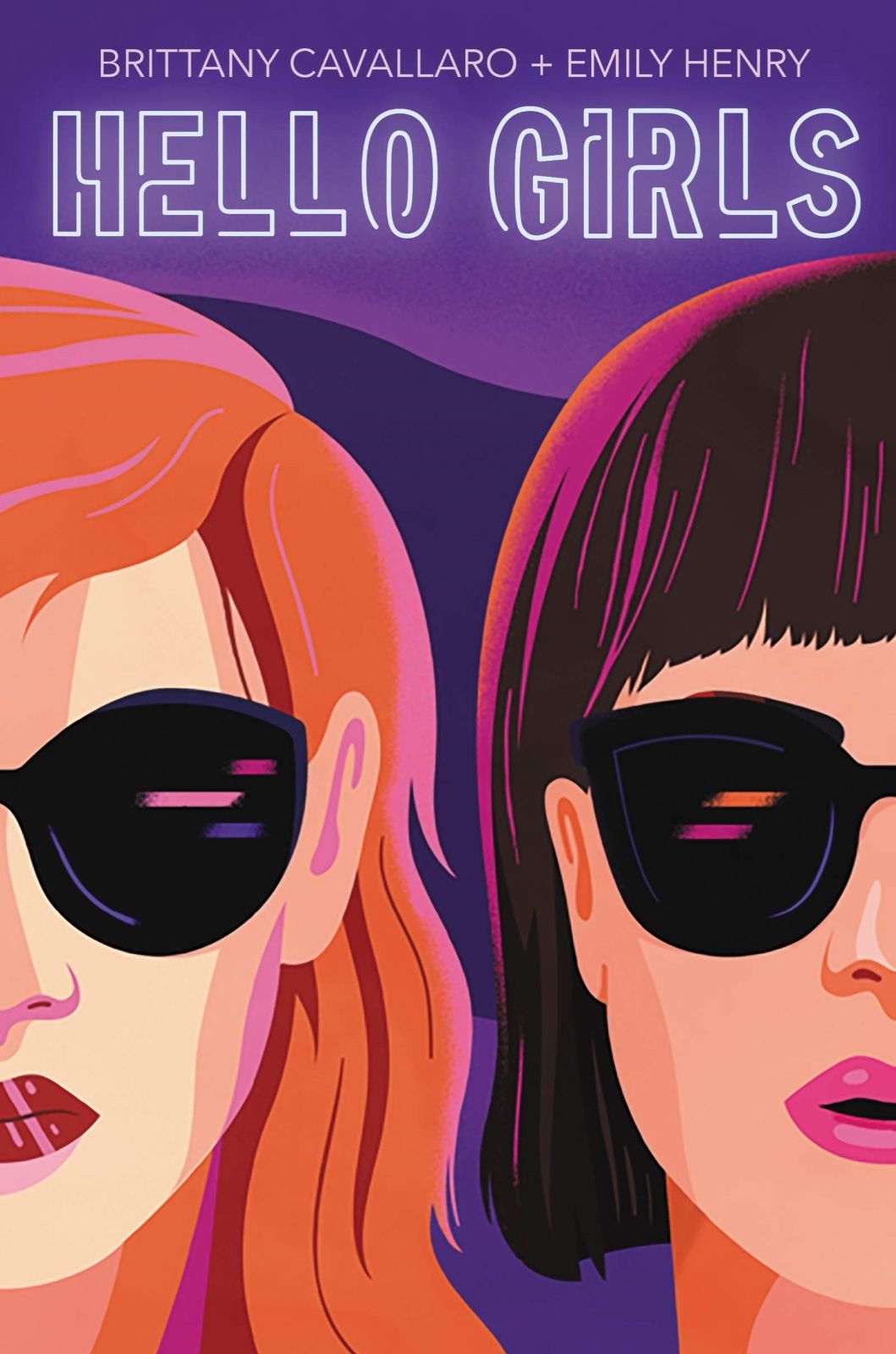 Holy hell, what a book. It's dark and beautiful and doesn't make a single thing easy. As funny as it is sharp, this one takes a story that could be fun and frivolous, and peers deep into every corner of it to show the cruel, sweet, tender subtleties that lie beneath our assumptions about people and the world around us. Funny, smart, honest.
After touring the rural areas of Panga, Sibling Dex (a Tea Monk of some renown) and Mosscap (a robot sent on a quest to determine what humanity really needs) turn their attention to the villages and cities of the little moon they call home.
They hope to find the answers they seek, while making new friends, learning new concepts, and experiencing the entropic nature of the universe.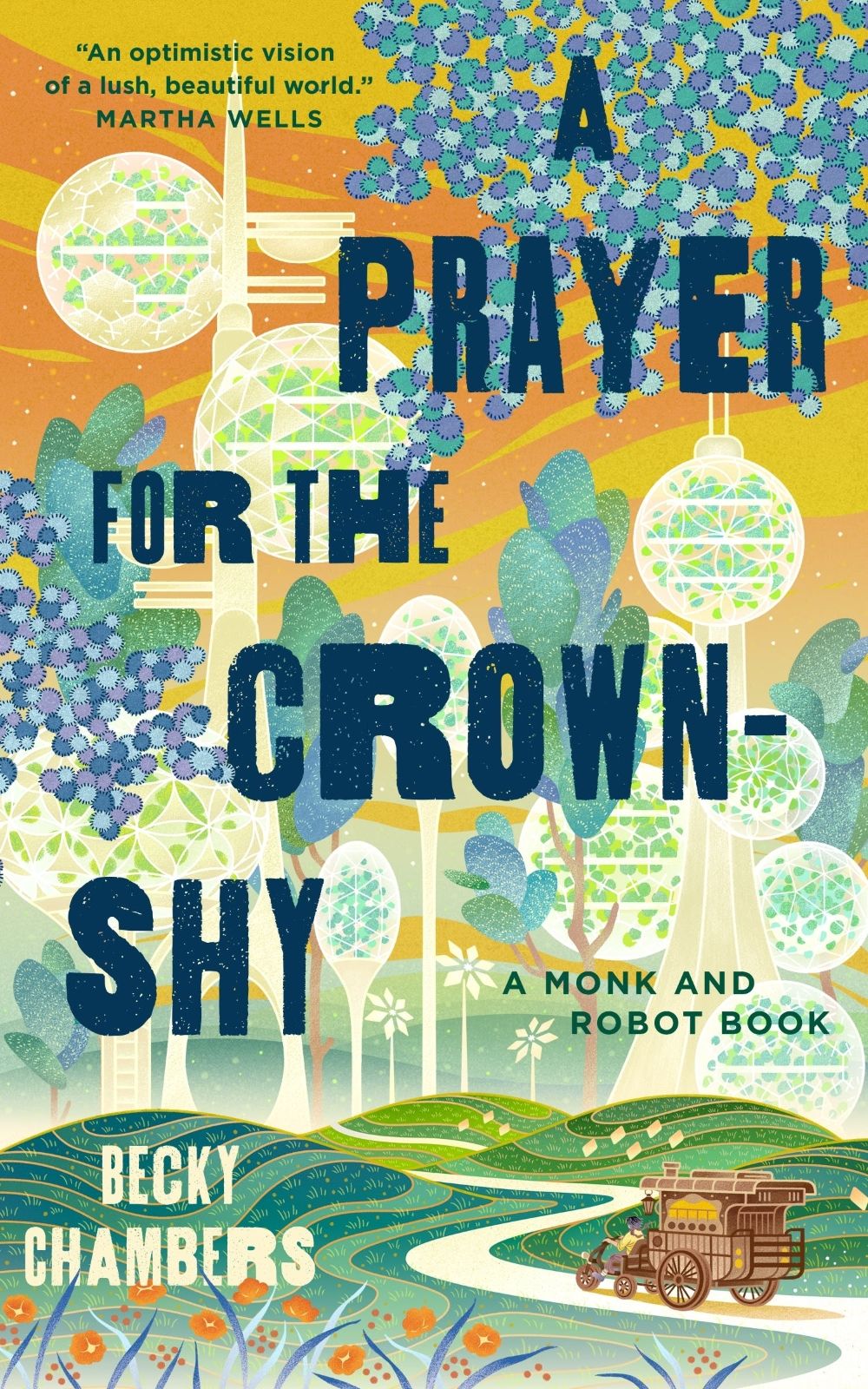 Becky Chambers' follow-up to A Psalm for the Wild-Built continues to ask questions about purpose and restlessness. In this installment in the Monk and Robot series, tea-monk Sibling Dex and robot Mosscap travel between rural communities, meeting people and learning about their needs. The vignettes bring a profound sense of humanity to a civilization that is constructed to avoid exploitation of people, machines, and resources. Thoughtful, healing, earnest.
---
If you're a paying subscriber, come by the Stone Soup Supper Club for our weekly chat! I can't wait to find out how you're doing.
—Gailey