The Trauma Between Us
A Guest Feature by Meg Elison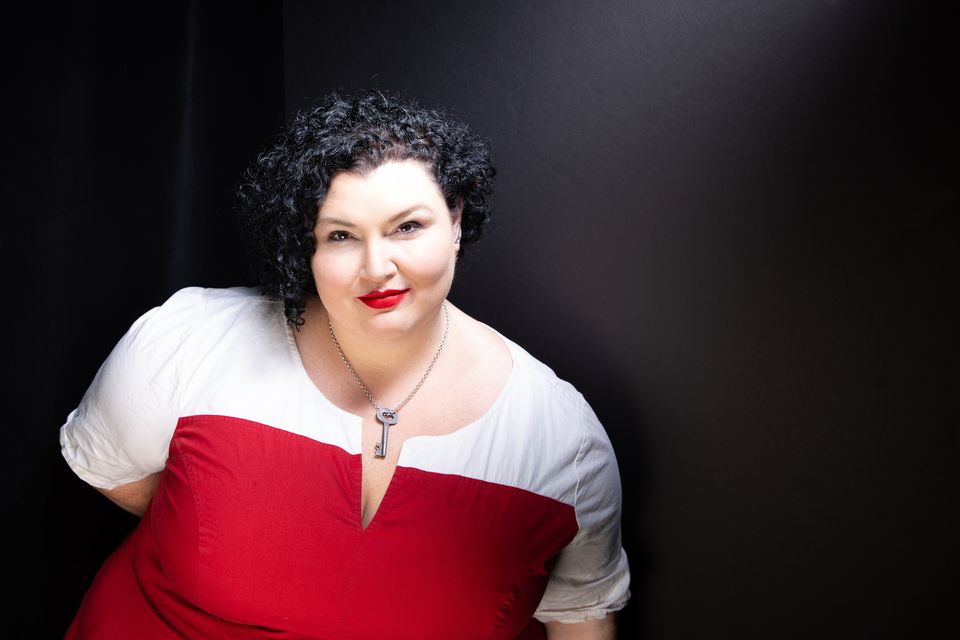 Meg Elison is a DC area author and essayist. She writes science fiction and horror, as well as feminist essays and cultural criticism. She has been published in McSweeney's Internet Tendency, Fangoria, Fantasy and Science Fiction, Catapult, and many other places.
She is a member of the Science Fiction Writers Association (SFWA) and the National Writers Union (@paythewriter).
Her debut novel, The Book of the Unnamed Midwife won the 2014 Philip K. Dick Award. Her novelette, The Pill won the 2021 Locus Award. She is a Hugo, Nebula, and Sturgeon Awards finalist. She has been an Otherwise Award honoree twice. Her YA debut, Find Layla was published in fall 2020 by Skyscape. It was named one of Vanity Fair's Best 15 Books of 2020. Her parasocial thriller, Number One Fan was published in August 2022 by Mira Books.
Elison is a high school dropout and a graduate of UC Berkeley.
---
My brother is angry with me for writing the book that I wrote.
I don't hear this from him, of course. We are light years apart; our feelings can't cross the cold and distant reaches of the space between us. The last time I knew he was being honest with me, we were back at the last house where we lived together before I moved out on my own at fourteen. We couldn't go in the house; it belongs to some other family now. But we walked the backyard together, from the open boundary at the street. In one of the limbed-up pine trees, we saw one of our mother's bird feeders still hanging there, gutted by the squirrels and faded by the sun. It's her birdhouse; it's mine and it's my brother's, too. We looked at one another like people discovering a lost tomb, our faces naked with the shared revelation that it was all real, the stories we remembered collectively were true. There was open terror and relief in that face, and he showed it to me without malice and without hiding.
That was the last time I saw him unguarded, maybe forever.
My brother says he is angry because I used real details from our life to tell a fictional story. To make Layla Bailey's life feel more real in my YA novel Find Layla, I used things I remember. I remember the mushrooms growing inside the apartment because of the leak that nobody could fix. I remember the front door warping shut so that we had to slide through an open second-story window. I remember pretending to be normal and being exposed by my mother's public craziness, her black and ruined teeth hidden under a folded wet square of toilet paper in her mouth. It's trauma that belongs to me, because I lived it.
My brother, coward though he is, using an interlocutor though he does, has some right to his anger. His orbit was my orbit, before we got flung out to the far reaches of space. He remembers the same things I do. He says "how dare she" and he says, "that was my life, too" It's his birdhouse, as much as it is mine. He is angry with me for writing the story I wrote because it's easier than being angry with our parents for making the story true.
After Find Layla, in the beginning of my career as a writer, I was still getting used to the visibility being published lends you, the way people see your track across the sky, how they point and guess where you're headed, what you're made of. I learned to take criticism and praise and indifference all at once. All those things felt quite normal, as expected parts of the process. I love when people tell me they see themselves in my work, that I've touched them or connected with them. That's a gift.
What I didn't expect was the way people sometimes claimed my stories as their own. I was a person who could be spotted dragging their trauma into their art the way a comet trails a dust cloud across the sky (which is to say: brightly, on fire, unmissable).The unexpected messages came from people who wanted to tell me that I had the story wrong, that I had no right, that I was making them look bad somehow by telling my own version of things.
Writing about trauma is costly. As much as it is relief in expiation, as much as it's cathartic to have it out, it also exposes you to those who know and those who do not. That exposure is not just for the writer. Almost no trauma happens to one person alone. Other people were there and even the perpetrator of your abuse may feel empowered to reach out to you about what you've written, how you've told your end of it. Your story belongs to you, but not to you alone. All art is self-portrait, and people will see themselves in the background whether or not you made their image clear.
My brother sees himself in my self-portrait. It's not my job to fix how he feels, or to take back anything I've written. I said what I said. But he was there, it's his birdhouse too, and I can see how he feels exposed by the comet-light I turned on my own darkness. We're close enough that it illuminates his edges, too.
That is his problem.
Writing Number One Fan helped me to understand the relationship between creator, audience, and all our trauma better. It helped me to remember that trauma is just more space-stuff, passing across our orbits and belonging to everyone and no one, different from every angle. It helped me keep moving, not caught up in anyone's gravity, not destined to impact or even to orbit. I have learned to shed this dust, igniting it in my wake, and keep it moving out into the black reaches between these bodies to where I get to be my own thing, not named and described by any amateur astronomer who happens to be watching, even if we did grow up in the same house.
Writing lets us name the things that happened to us. It lets us name ourselves. It lets us create ourselves out of space dust and ice and fire, layer on layer, never slowing down as we blow through the cosmos. Some people in our lives were born out of the same explosions, our core made of the same heavy metals, and maybe we're close enough to let our feelings cross that cold distance, maybe burn one another as we blaze across the skies of a thousand worlds we pass.
But we don't owe them anything as those starry paths diverge. I have come to know that my fire, made up of all my experiences, making up my bright tail and my self portraits, belongs only to me. Let people project their meanings onto it, divine their natal charts from my passage, decide that a momentous time has come because they saw my bright arc across the darkness.
Let my brother be angry. I'll tell my tale. They will know me only in the shining of my tail.
---
She created a beautiful world. Now he wants it all.
On her way to a speaking engagement, bestselling novelist Eli Grey gets into a cab and accepts a drink from the driver, trusting that everything is fine. She wakes up chained in the stranger's basement. With no close family or friends expecting her to check in, Eli knows she needs to save herself. She soon realizes that her abduction wasn't random, and though she thinks she might recognize her captor, she can't figure out what he wants. Her only clues are that he's very familiar with her books and deeply invested in the fantastical world she creates. What follows is a test of wills as Eli pits herself against a man who believes she owes him everything—and is determined to take it from her.
Terrifying and timely, set against the backdrop of convention culture and the MeToo reckoning, Number One Fan unflinchingly examines the tension between creator and work, fandom and source material, and the rage of fans who feel they own fiction.
Add Number One Fan to your tbr here. Order it from your local independent bookseller, or order it via Bookshop.org to support independent booksellers throughout the US and the UK. For international shipping, you can try Barnes & Noble. If you prefer audiobooks, here's a Libro.fm link. You can also request Number One Fan from your local library — here's how to get in touch with them. And if you need to order from the Bad River Website, here's a link that will leverage your order for good.
---
In the meantime, care for yourself and the people around you. Believe that the world can be better than it is now. Never give up.
—Gailey