Tonight: Gailey + Hendrix!
Plus UK release news!
Hey gang! Tonight, I'm closing out my digital celebration of the release of The Echo Wife with a conversation with Grady Hendrix, hosted by Tubby & Coo's in New Orleans.
Paying subscribers might recognize Hendrix as the author of this month's What We Share book! He's written some of my favorite horror today, including My Best Friend's Exorcism, We Sold Our Souls, and The Southern Book Clubs' Guide to Slaying Vampires. I can't wait to discuss The Echo Wife with him.
Click here for information on where to find tonight's event, starting at 6pm CT / 7pm ET. I can't wait to see you all there!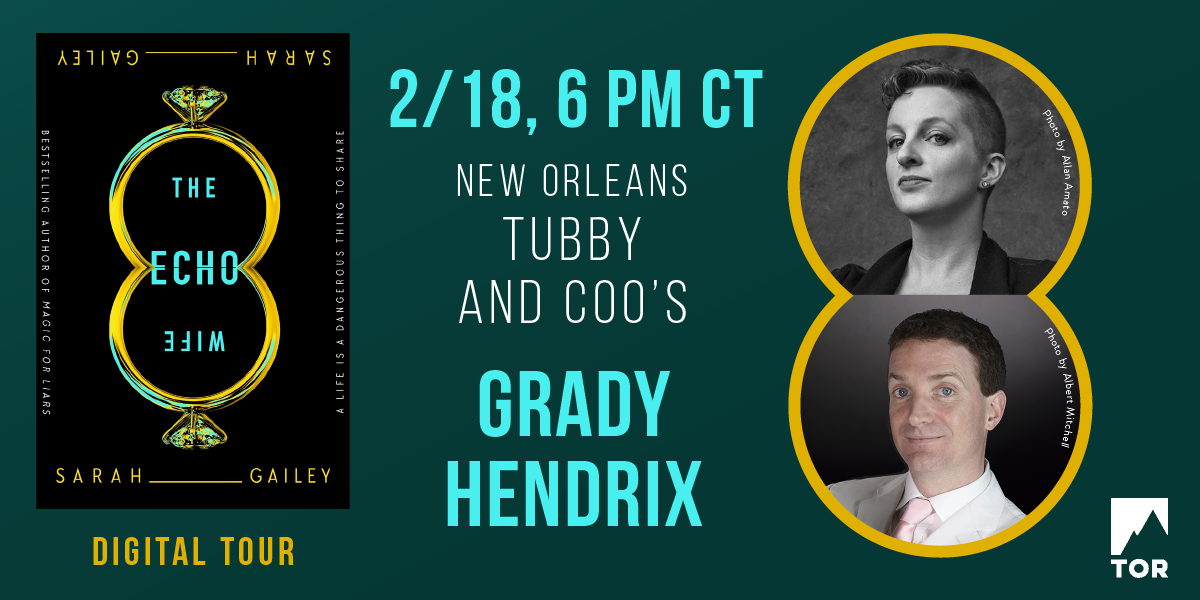 In even more great news, the UK release of The Echo Wife is today! Hodder & Stoughton has done an incredible job with the UK edition of the book, and I truly hope you all love it.
Thank you all so, so much for your support and patience throughout this totally incredible week. I'm so grateful to be putting The Echo Wife out into the world, and to have such a great community to share it with.
—Gailey