Year In Review: Favorite Reads
In which I use the word "fuck" a lot
It's halfway through December of 2020, and I'm going to have to accept the fact that for the first time in a while, I've fallen short of my reading goal. For the past several years, I've set myself the goal of reading 100 books per year, and until this year, I've surpassed that goal handily.
Well. I don't mean to be controversial here, but 2020 was different from other years.
Okay, so I struggled to read this year. The reasons for that are both global and personal — I'll go into why in a later Year In Review post for paying subscribers, but jeepers, gang. It's been a lot. Instead of reading, I cooked. Instead of reading, I threw myself into work with manifestly unhealthy vigor. Instead of reading, I discovered the joy of undemanding phone games (my current favorite involves sorting out a huge pile of toys). Still, I managed a solid 84 books so far, putting me on track to hit 90 by the time the ball drops on December 31st. I want to talk about my favorites.
Housekeeping: I'm not including rereads, and I'm sticking to prose. Also, in the interest of not torturing those who are looking for good stuff to read, I'm only going to include 3 titles that aren't out yet — add them to your TBR and preorder, I promise it's worth it! For everything, I'm linking to Bookshop.org, which supports independent bookstores, but please do consider ordering from your local independent bookstore instead.
Okay, here we go! In order of the date I read them, here are my top 10 reads of 2020.
---
A 23-year-old realizes her subway crush is displaced from 1970's Brooklyn, and she must do everything in her power to help her - and try not to fall in love with the girl lost in time - before it's too late.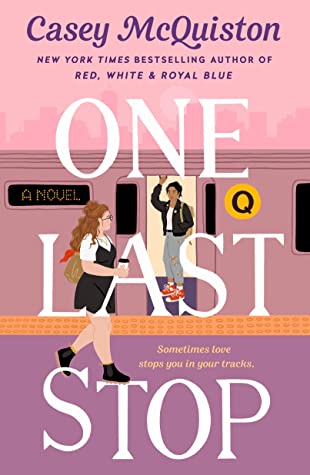 I'm far from the first person to say that Casey McQuiston is a fucking genius, and they've outdone themself here. One Last Stop made me euphoric, and it also made me sob like a child who just learned that puberty turns your bones inside-out and there's nothing you can do to stop it. There's a lot of great here, but one thing I want to highlight: the friendships in this book are a love letter to queer community, and god damn if they didn't hit me right in the heart. This one comes out on June 1, 2021, and it's well worth a preorder. Tender, raw, honest.
France, 1714: in a moment of desperation, a young woman makes a Faustian bargain to live forever and is cursed to be forgotten by everyone she meets. Thus begins the extraordinary life of Addie LaRue, and a dazzling adventure that will play out across centuries and continents, across history and art, as a young woman learns how far she will go to leave her mark on the world. But everything changes when, after nearly 300 years, Addie stumbles across a young man in a hidden bookstore and he remembers her name.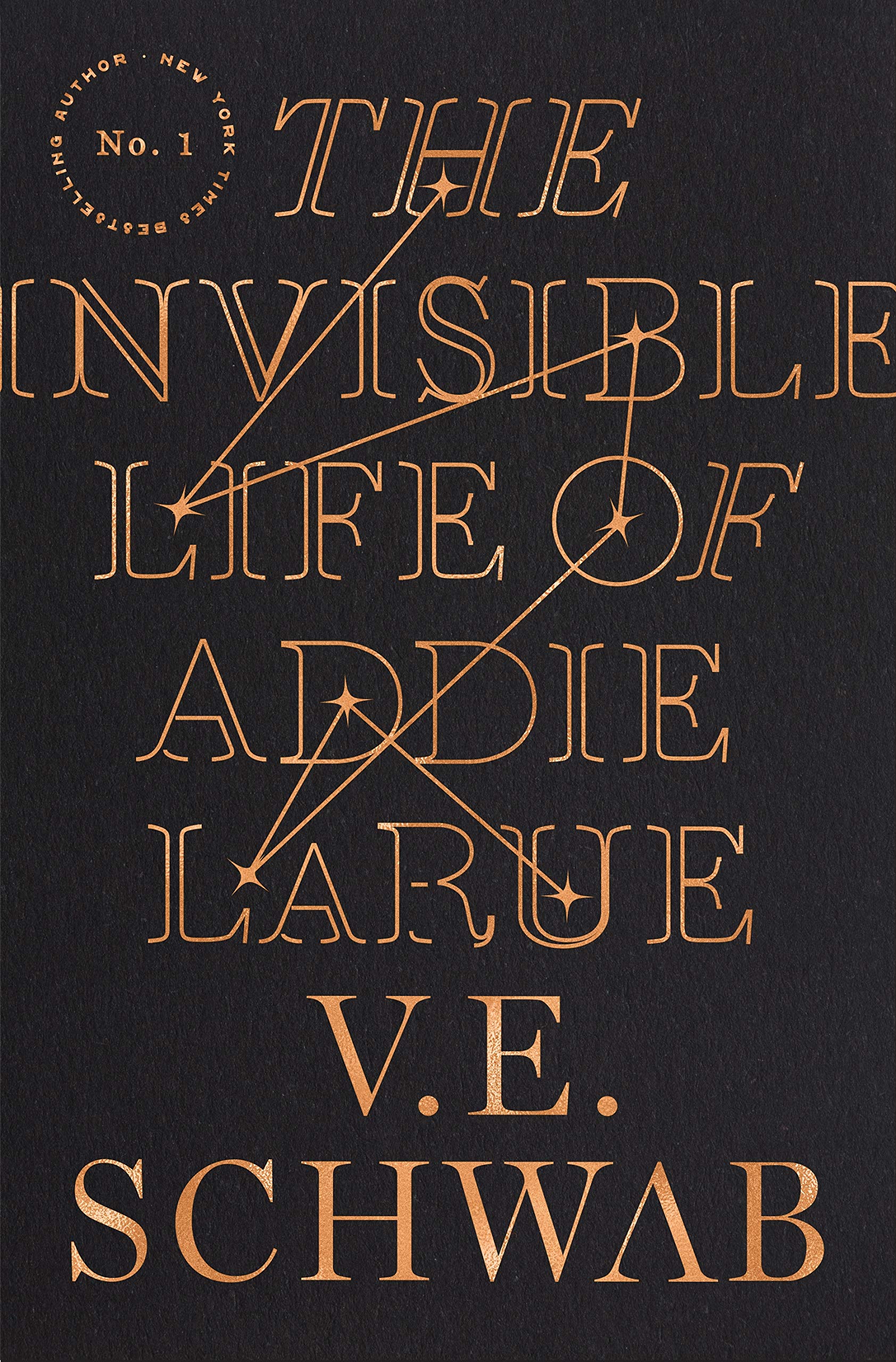 This is one of the books that got me through this terrible year. I dove into it headlong and read it as if it contained the only oxygen in the room. It also made me cry a lot, in a way I needed at the time but couldn't quite access. In a time when I was really struggling, this is the book that made me happy to stay alive. If you want a book that will make you gasp "oh fuck" out loud several times, this is the one for you. Cathartic, intricate, bold.
In the midst of a family crisis one late evening, white blogger Alix Chamberlain calls her African American babysitter, Emira, asking her to take toddler Briar to the local market for distraction. There, the security guard accuses Emira of kidnapping Briar, and Alix's efforts to right the situation turn out to be good intentions selfishly mismanaged.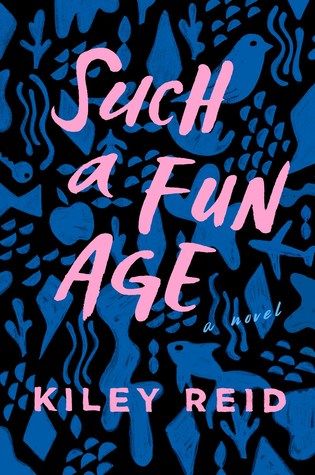 This book has a lot of incisive, smart, important things to say about race and class and the insidiousness of white women, and I truly loved that about it! But everyone talks about that aspect of the narrative already, and I think there's another piece to this book that doesn't get enough attention: it's about a Weird Kid. The child that ties the two main characters together, Briar, is strange and interesting in a way that I don't see nearly often enough in media. She's complex and sensory and thoughtful, and she's rendered perfectly. Anyone who has been a weird kid, or who has been close with a weird kid, will recognize Briar. She made my heart swell up. There are many, many things to recommend Such a Fun Age, but personally, I will be forever grateful to Kiley Reid for sneaking a love letter to weird kids into the story. Thoughtful, funny, unforgiving.
A wondrous debut from an extraordinary new voice in nonfiction, Why Fish Don't Exist is a dark and astonishing tale of love, chaos, scientific obsession, and—possibly—even murder. Part biography, part memoir, part scientific adventure, Why Fish Don't Exist reads like a fable about how to persevere in a world where chaos will always prevail.
Anyone who knows me at all has heard me rail about this book. Miller made something masterful here: a book that tells you a story, then hands you new information that changes the story entirely, then hands you more new information that changes the story again. That process is repeated until you, the reader, have a complete picture that looks nothing like the thing you first thought it was. The end of this book made me completely reevaluate my identity, my perspective on queerness and community, and the way I approach conflict. There are very few books that I'd credit with changing me as a person, but this is one of them.
Also, there's a lot of cool science facts.
Layered, fascinating, complex.
Margot's mother left Phalene for a reason. But was it to hide her past? Or was it to protect Margot from what's still there? The only thing Margot knows for sure is there's poison in their family tree, and their roots are dug so deeply into Phalene that now that she's there, she might never escape.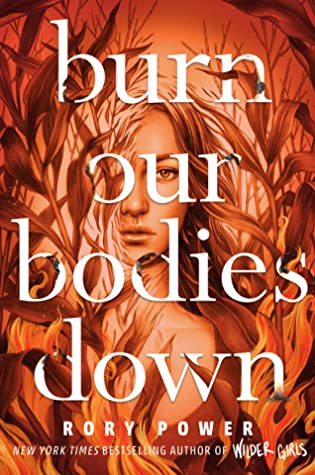 This is a book that made me lose sleep. Not because I couldn't sleep, but because I chose not to, because I absolutely could not stop reading it. I was genuinely afraid to put it down. I was so tense the entire time that, when I was two-thirds of the way through, my partner did a full-scale formal "are you okay, mentally and emotionally, and should I be worried about you right now" check-in. I'm never looking at corn or apricots or bibles the same way ever again. It stole the breath out of my lungs and smashed my brain with a big rock and I loved every second of it. Confrontational, fraught, shocking.
After a messy public breakup, soap opera darling Jasmine Lin Rodriguez finds her face splashed across the tabloids. When she returns to her hometown of New York City to film the starring role in a bilingual romantic comedy for the number one streaming service in the country, Jasmine figures her new "Leading Lady Plan" should be easy enough to follow — until a casting shake-up pairs her with telenovela hunk Ashton Suárez.
Leading Ladies do not end up on tabloid covers.
Leading Ladies don't need a man to be happy.
Leading Ladies do not rebound with their new costars.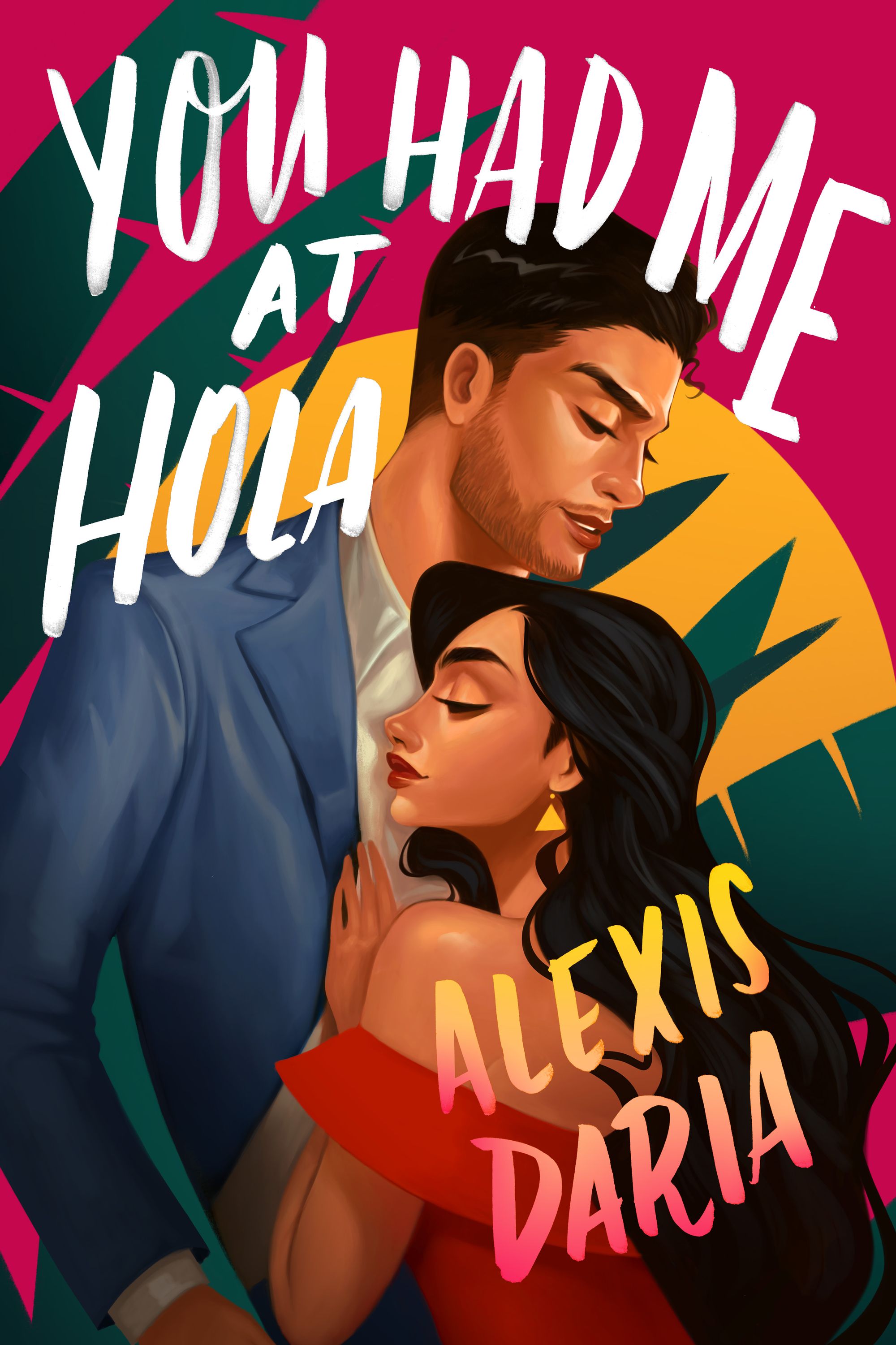 I read a lot of romance this year. Like… a lot. That genre got me through some really bad times. You Had Me At Hola was far and away my favorite romance. It does a beautiful job of combining the comforting with the unexpected and blending gentle exaggeration with honesty. The main characters are nuanced, the stakes are grounded, and yes, the whole thing is incredibly hot. Alexis Daria is great at weaving narratives together and pulling them taut, bringing humanity to narrative tension, and writing about gorgeous people. Engrossing, dynamic, playful.
Recounting her life from a seemingly idyllic farm-to-table childhood, the heights of her career, to the moment she plunges an ice pick into a man's neck on Fire Island, Dorothy Daniels show us what happens when a woman finally embraces her superiority. A satire of early foodieism, a critique of how gender is defined, and a showcase of virtuoso storytelling, Chelsea G. Summers' A Certain Hunger introduces us to the food world's most charming psychopath and an exciting new voice in fiction.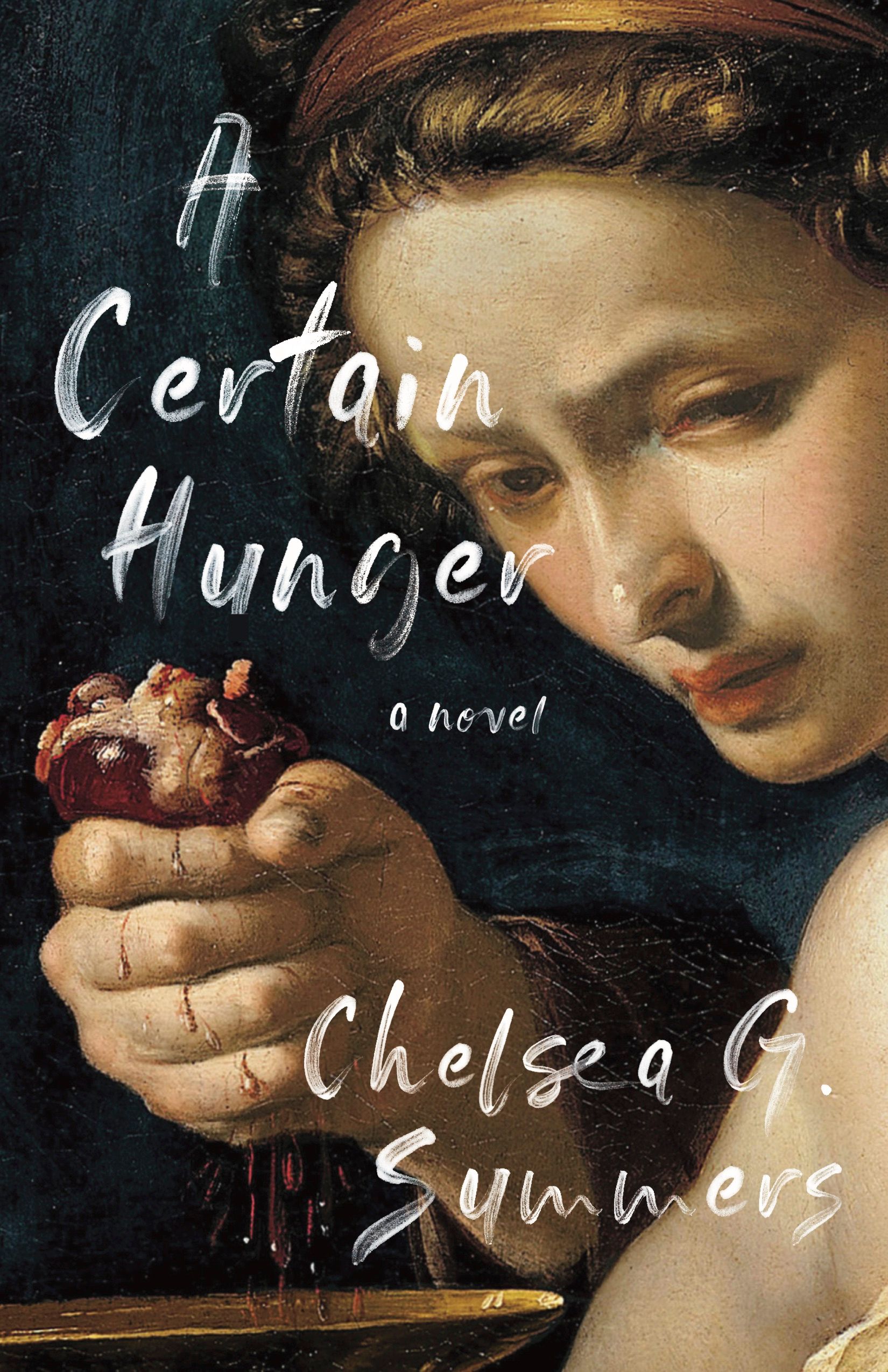 Ohhhh, this one's fucked up in all the most delicious ways. The writing is sensuous and rococo — Summers' prose is one huge middle finger to every Lit Crit Asshole who thinks similes are a sign of narrative weakness — and the protagonist is everything you've ever wanted from a lady cannibal. She's unlikeable and I didn't like her — but I absolutely loved her. This book reminded me to cut the brake lines on my writing and my cooking. Wicked, delightful, sumptuous.
A highly imaginative and original horror-comedy centered around a cursed New England boarding school for girls—a wickedly whimsical celebration of the art of storytelling, sapphic love, and the rebellious female spirit. A story within a story within a story and featuring black-and-white period illustrations, Plain Bad Heroines is a devilishly haunting, modern masterwork of metafiction.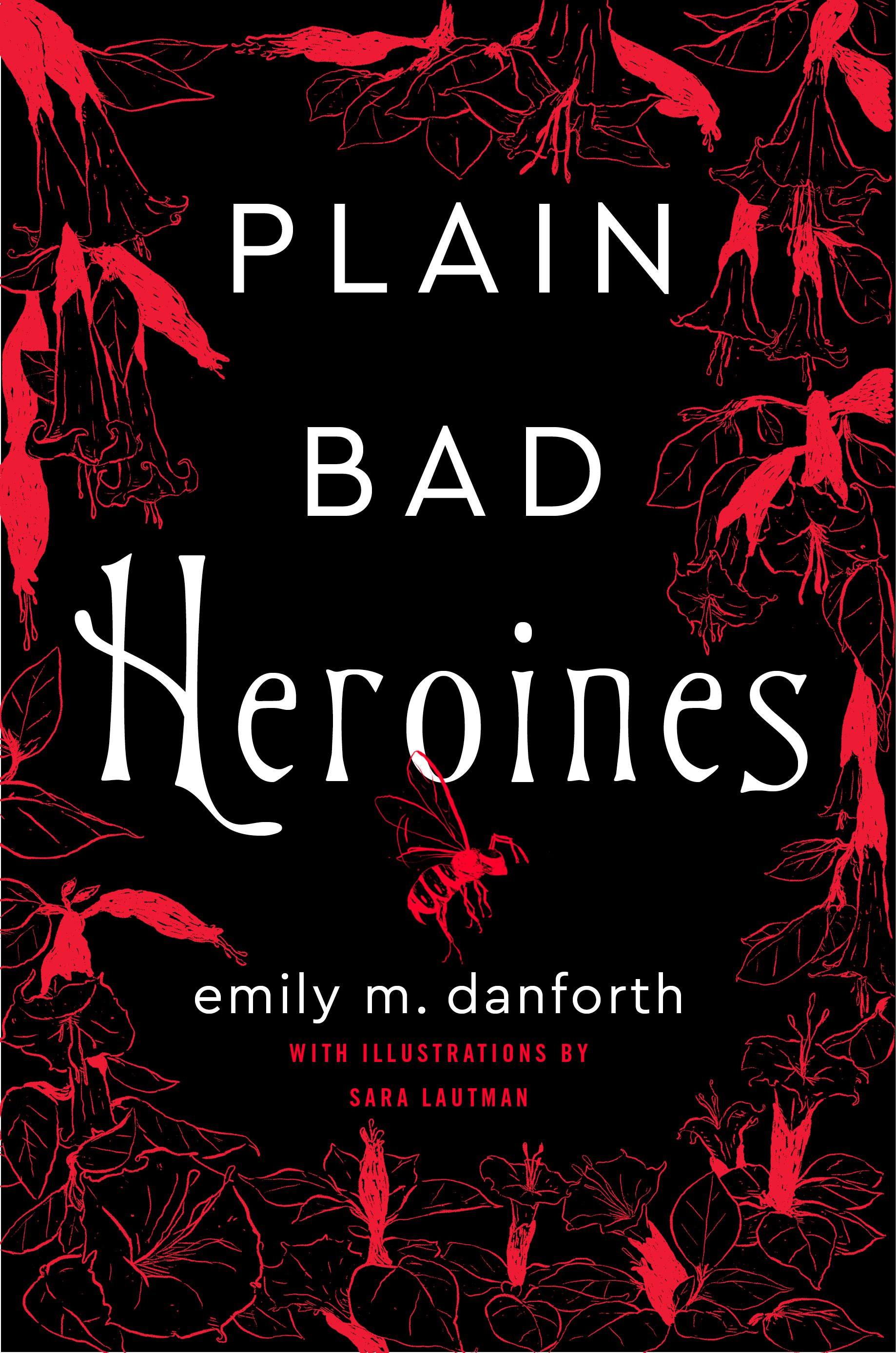 This book is six hundred and forty pages. Gang, that's a lot of pages. The thing is a fucking doorstop. And god help me, I wish it was twice that long, because I would happily have kept reading it forever. By turns funny and frightening, Plain Bad Heroines is, ultimately, a meditation on how queerness shapes the world around it. It's about poisonous love, possession and longing, passion and defiance. Keeping my fingers crossed for an extended directors cut in which Emily Danforth reveals an additional thousand pages that had to get edited out of this one, because I would absolutely cancel all my plans to dive back into this world. Riveting, lush, curious.
A thrilling adventure set against an intergalactic war with international bestselling author Charlie Jane Anders at the helm in her YA debut. Tina has always known her destiny is outside the norm—after all, she is the human clone of the most brilliant alien commander in all the galaxies (even if the rest of the world is still deciding whether aliens exist). But she is tired of waiting for her life to begin. And then it does—and maybe Tina should have been more prepared. At least she has a crew around her that she can trust—and her best friend at her side. Now, they just have to save the world.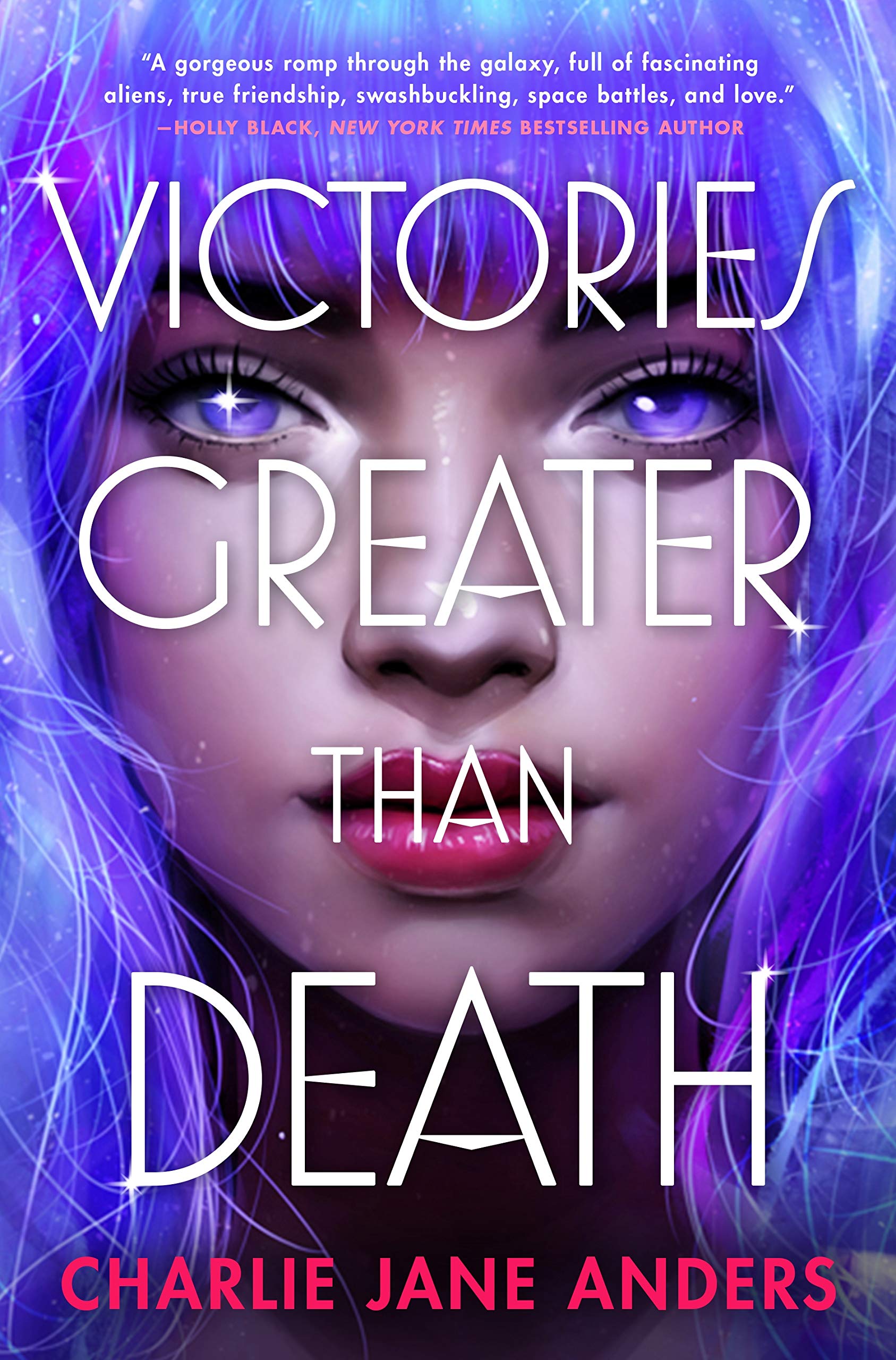 It's no secret that I'm into Charlie Jane Anders' writing. (You may recall that, in a fit of "we'll all die someday anyway so who cares if I embarrass myself," I recently went off about All The Birds In The Sky). I don't usually love hypersaturated, fast-paced prose, but Charlie Jane's stuff just, like, gets me. It's so grounded and direct and conversational that reading it feels like listening to a brilliant storyteller improvising a masterpiece. ANYWAY. Victories Greater Than Death is Anders' YA debut, and it's a banger. It grapples with questions of morality and consequences, imperialism and intervention, intergalactic eugenics, destiny, and friendship. Also, and I don't know how to say this without sounding totally bonkers: it's a book that loves being read. Preorder it now. Wild, exquisite, adventurous.
It's been centuries since the robots of Earth gained self-awareness and laid down their tools. Centuries since they wandered, en masse, into the wilderness, never to be seen again. Centuries since they faded into myth and urban legend. One day, the life of a tea monk is upended by the arrival of a robot, there to honor the old promise of checking in. The robot cannot go back until the question of "what do people need?" is answered. But the answer to that question depends on who you ask, and how. They're going to need to ask it a lot.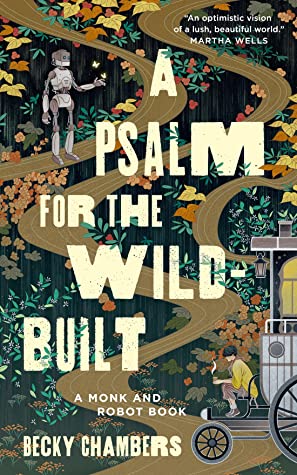 This is another book that changed me. I read it impatiently, in one sitting. Chambers' writing is always tender and healing, but this book has something else braided into it — something more. There are questions that can't quite be answered here, conversations about the nature of things and people, acceptance within struggle. This is a book that, for one night, made me stop asking "what am I even for?" I'm prescribing a preorder to anyone who has ever felt lost. Stunning, kind, necessary.
---
If you haven't already, I hope you'll consider subscribing to this newsletter. The subscriber community is a wonderful and supportive one, and we're going to spend 2021 finding new ways to stay connected and share experiences. Subscribe before December 31 to get a 20% discount on your first year as part of the subscriber community. We're fun people and we've got a lot of great stuff planned for the new year! Come hang out with us.
If you already have a subscription, you can also gift a subscription to someone who you'd love to share these experiences with. I would also be personally thankful if you would consider giving this newsletter a shout on social media — your testimony would truly mean the world to me.
In the meantime, care for yourself and the people around you. Believe that the world can be better than it is now. Never give up.
-Gailey