Welcome to the Stone Soup Weekly Digest! This is where I share what I'm up to and some of my favorite things from around the internet. Subscribe to Stone Soup to get this in your inbox every week.
---
WGA Strike Updates
The WGA strike has been going for one month! Our friends on the picket line are still going strong. They need our support now more than ever. Remember, labor organization is a collective effort—every time a union wins protections for workers, we all benefit. Click here to find ways to support their efforts!
Chris Keyser, the WGA negotiating committee co-chair, shared a video update and roadmap of where things are and where the strike is headed from here.
SAG-AFTRA Members Approve Strike Authorization with 97.91% Yes Vote https://t.co/hPCphXSMF9

— SAG-AFTRA NEWS (@sagaftranews) June 6, 2023
---
Crashlands 2 Trailer Drop and Wishlist Link
📢 Just dropped: The epic new trailer for Crashlands 2! https://t.co/oV6SLRAUi2

— Butterscotch Shenanigans (@BScotchShenani) June 7, 2023
It's such an honor to see "Such An Honor" on this list!!! Alex Brown has impeccable taste and if they recommend a story I wrote, I know I'm doing something right. Check out the other stories on the list and get caught up on your May reading!
Legend and icon Jacqueline Carey has confirmed that trans, nonbinary, and gender nonconforming people are welcome in the world of Kushiel's Dart!
DEATH DROP, a hitman turned drag queen, enters a race against time to find her missing drag sister as a mysterious rash of killings and disappearances spreads across the city. With the specter of her former mentor haunting her every step, Death Drop must decide how far she is willing to be pulled back into a life of violence in order to protect her community in this supernatural queer noir. Preorder your copy of issue one now!
---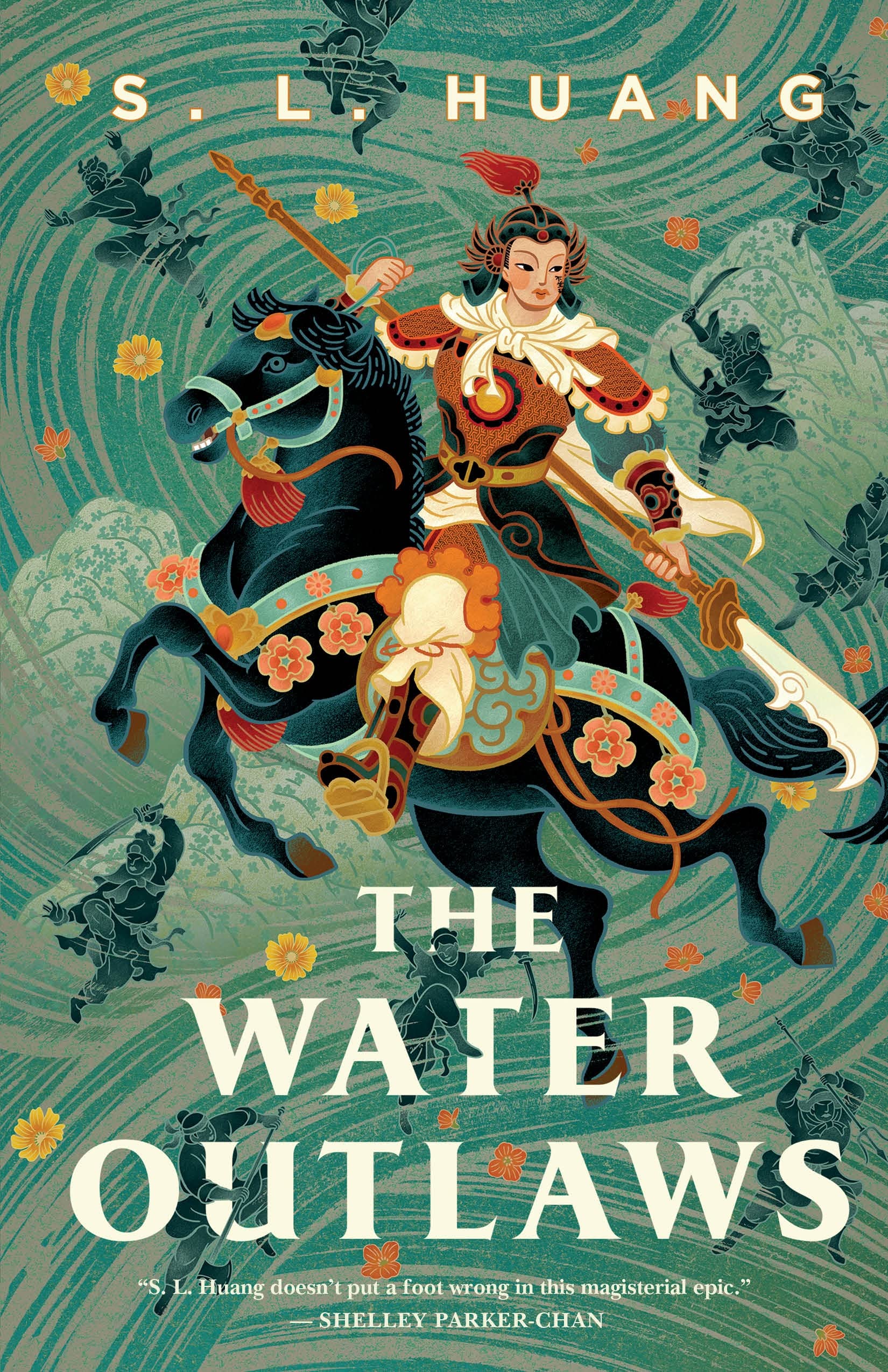 Lin Chong is an expert arms instructor, training the Emperor's soldiers in sword and truncheon, battle axe and spear, lance and crossbow. Unlike bolder friends who flirt with challenging the unequal hierarchies and values of Imperial society, she believes in keeping her head down and doing her job.
Until a powerful man with a vendetta rips that carefully-built life away.
Disgraced, tattooed as a criminal, and on the run from an Imperial Marshall who will stop at nothing to see her dead, Lin Chong is recruited by the Bandits of Liangshan. Mountain outlaws on the margins of society, the Liangshan Bandits proclaim a belief in justice―for women, for the downtrodden, for progressive thinkers a corrupt Empire would imprison or destroy. They're also murderers, thieves, smugglers, and cutthroats.
Apart, they love like demons and fight like tigers. Together, they could bring down an empire.
Barnes & Noble | Bad River Website | Find an Indie Bookstore
---
Featured New Release: My Murder by Kate Williams
Lou is a happily married mother of an adorable toddler. She's also the victim of a local serial killer. Recently brought back to life and returned to her grieving family by a government project, she is grateful for this second chance. But as the new Lou re-adapts to her old routines, and as she bonds with other female victims, she realizes that disturbing questions remain about what exactly preceded her death and how much she can really trust those around her.
Now it's not enough to care for her child, love her husband, and work the job she's always enjoyed—she must also figure out the circumstances of her death. Darkly comic, tautly paced, and full of surprises, My Murder is a devour-in-one-sitting, clever twist on the classic thriller.
Barnes & Noble | Local Library | Bad River Website | Find an Indie Bookstore
---
If you're a paying subscriber, come by the Stone Soup Supper Club for our weekly chat! I can't wait to find out how you're doing.
—Gailey