The Echo Wife Tour Announcement
Plus some overdue housekeeping
Friends! I am so excited to share a couple of big developments with you!
First and least important: after way too much hemming and hawing about brand consistency, I've finally updated the name of this Substack. Frankly, it's a long-overdue update. The old name didn't suit the content anymore, someone else is making much better use of it than I am — and besides, I'll never pass up an opportunity to try to make things fit a little better. The URL won't change, and all the old links should still work just fine.
This newsletter is about the little things we all bring together in community to build together. With that in mind, and as a way to keep inviting folks in, the name that will now appear in your inbox and on your billing statements (and maybe on your Hugo Ballot?) is Stone Soup.
The bigger announcement — and the one I hope you'll mark your calendars for! — is the digital tour for the upcoming release of The Echo Wife! I am so far beyond thrilled about the three digital events that will be taking place February 16-18.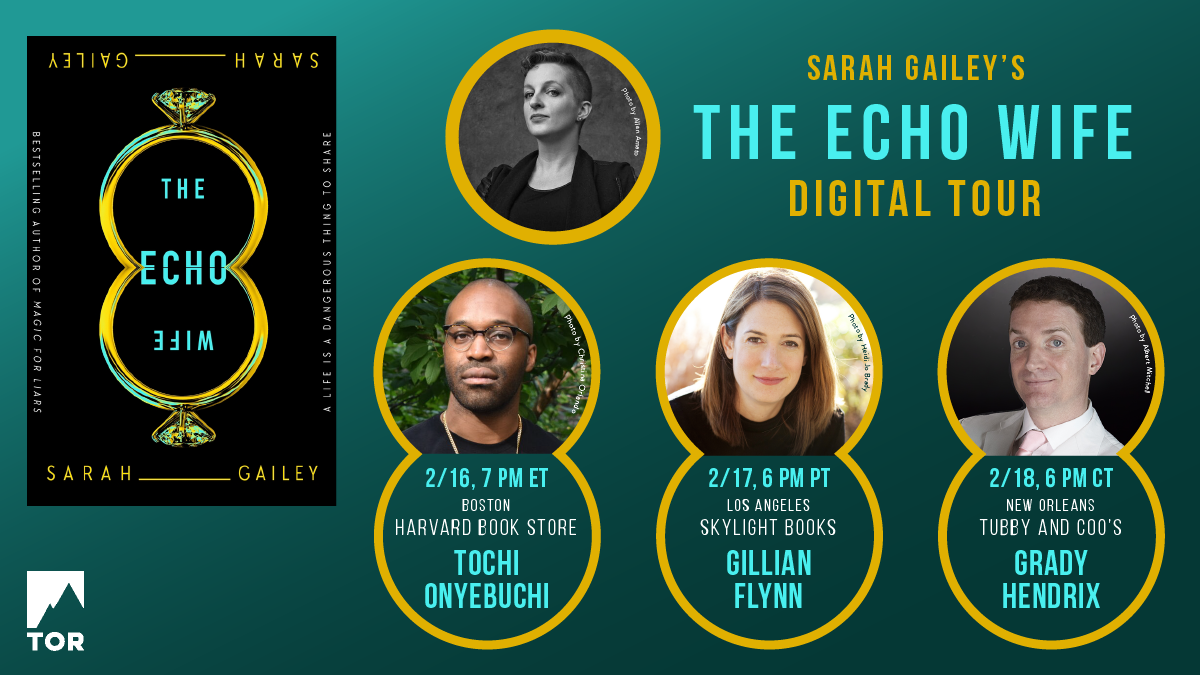 On February 16th, at 7pm ET, I'll be in conversation with Tochi Onyebuchi, hosted by Harvard Book Store in Boston.
On February 17th, at 6pm PT, I'll be in conversation with Gillian Flynn, hosted by Skylight Books in Los Angeles.
On February 18th, at 6pm CT, I'll be in conversation with Grady Hendrix, hosted by Tubby and Coo's in New Orleans.
All three of these conversation partners are utterly brilliant authors, and I'm so fortunate to get to share time with all of them! I hope you'll join us.
Finally, if I'm doing a self-promotion post anyway, what the hell, why wouldn't I include a summary of all the places you can buy The Echo Wife? Also, Hugo Awards Nomination season just opened. Here's a round-up of my awards eligibility! I'd be honored by a place on your ballot.
---
If you haven't already, I hope you'll consider subscribing to this newsletter. The subscriber community is a wonderful and supportive one, and we're going to spend 2021 finding new ways to stay connected and share experiences.
In the meantime, care for yourself and the people around you. Believe that the world can be better than it is now. Never give up.
—Gailey