My Favorite Reads of 2022 Wrap-up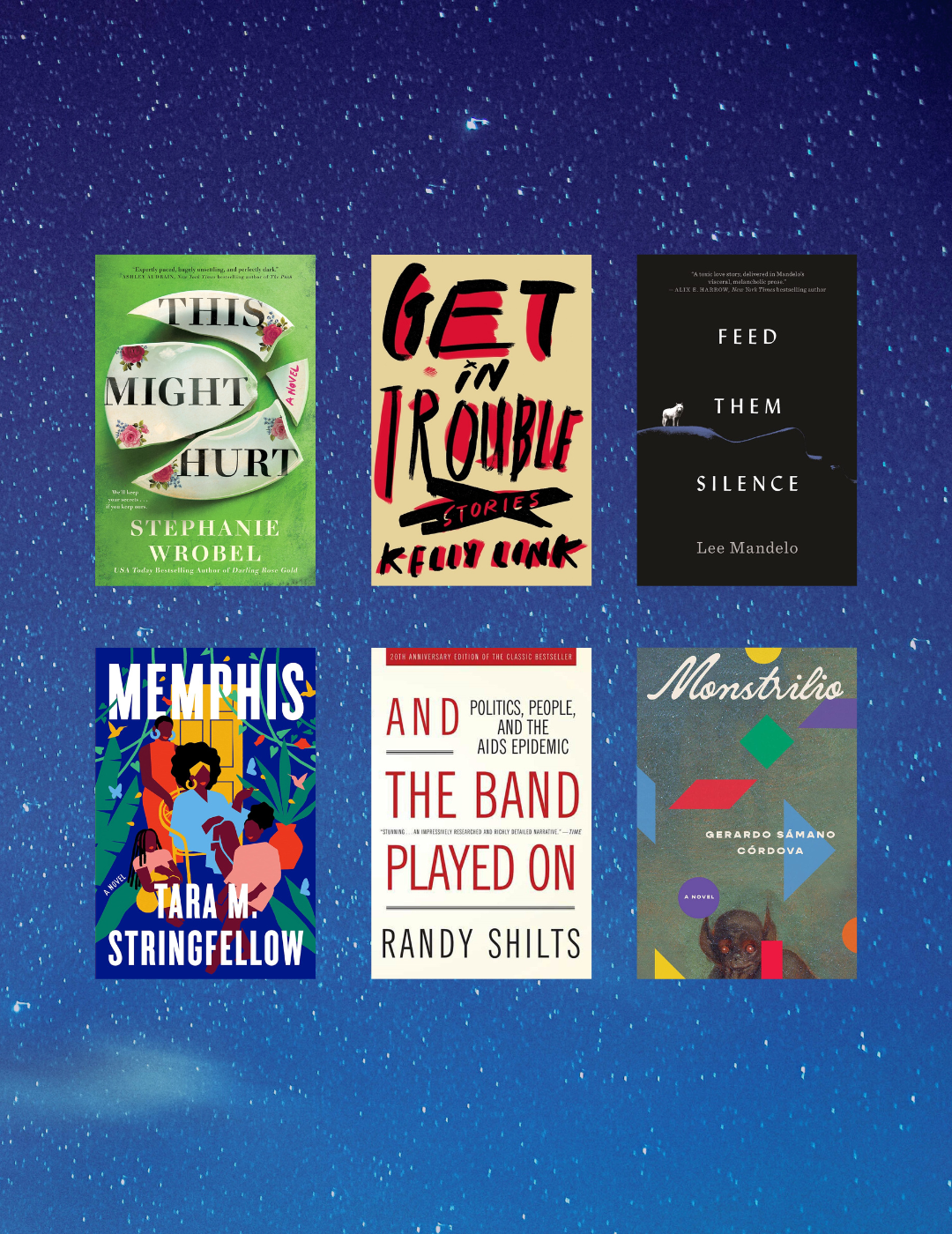 2022 saw some truly astonishing titles drop. I read in fits and starts, unable to focus on books and then unable to focus on anything else. I read 100 books throughout the year. Each month, I shared my three favorites. There's a full list of all those at the bottom of this post, but first, here are the six books that stuck with me most from my year of reading:
I gulped this book down like it was the antidote to an assassin's poison pill. This is a story in which people hurt each other, often for reasons that are best summarized as 'for your own good,' with compounding consequences. Every turn is expertly woven into the plot – so much so that the twists feel inevitable, a sure sign of master craftsmanship in a thriller. It also features one of my favorite pieces of worldbuilding: a cult I could see myself joining. Haunting, seductive, masterful.
I spent some time this year on a big Kelly Link kick in an effort to break out of a reading slump, and Get in Trouble not only helped me remember why I love reading – it helped me remember why I love writing. Fantastic, powerful, versatile.
I can't stop telling people about this book. Mandelo has delivered a narrative that drives furiously through despair and into something that isn't quite hope but isn't not hope, either. I love a good examination of scientific hubris, which Feed Them Silence delivers and then some. The interior lives of humans and wolves alike are exquisitely wrought here. Breathtaking, heartbreaking, captivating.
Memphis by Tara M. Stringfellow
This book delivered a gorgeous family story that I couldn't stop thinking about. It's magical without being escapist, honest without being bleak, loving without being naive. When I finished it, I was desperately sad that there wasn't more. Complex, intricate, stunning.
This book offers incredible insight into queer history and culture through the lens of one of the great tragedies to strike out communities. Reading this made me feel a sense of scale I've never had access to before, and it's helped me to reframe the way I think about conflict between queer people. Essential, electrifying, clarifying.
Monstrilio by Gerardo Sámano Córdova
I couldn't believe this goddamn book was real. It's gorgeous – a book about the self and the other, about raising children, about the fluidity in a lifetime of relationships. It's also very simply and directly about a monster, a real monster, a monster that isn't monstrous due to context and conditioning but simply due to his monstrosity. Shocking, delightful, triumphant.
---
Here are all the books I shared in my Favorite Reads series this year: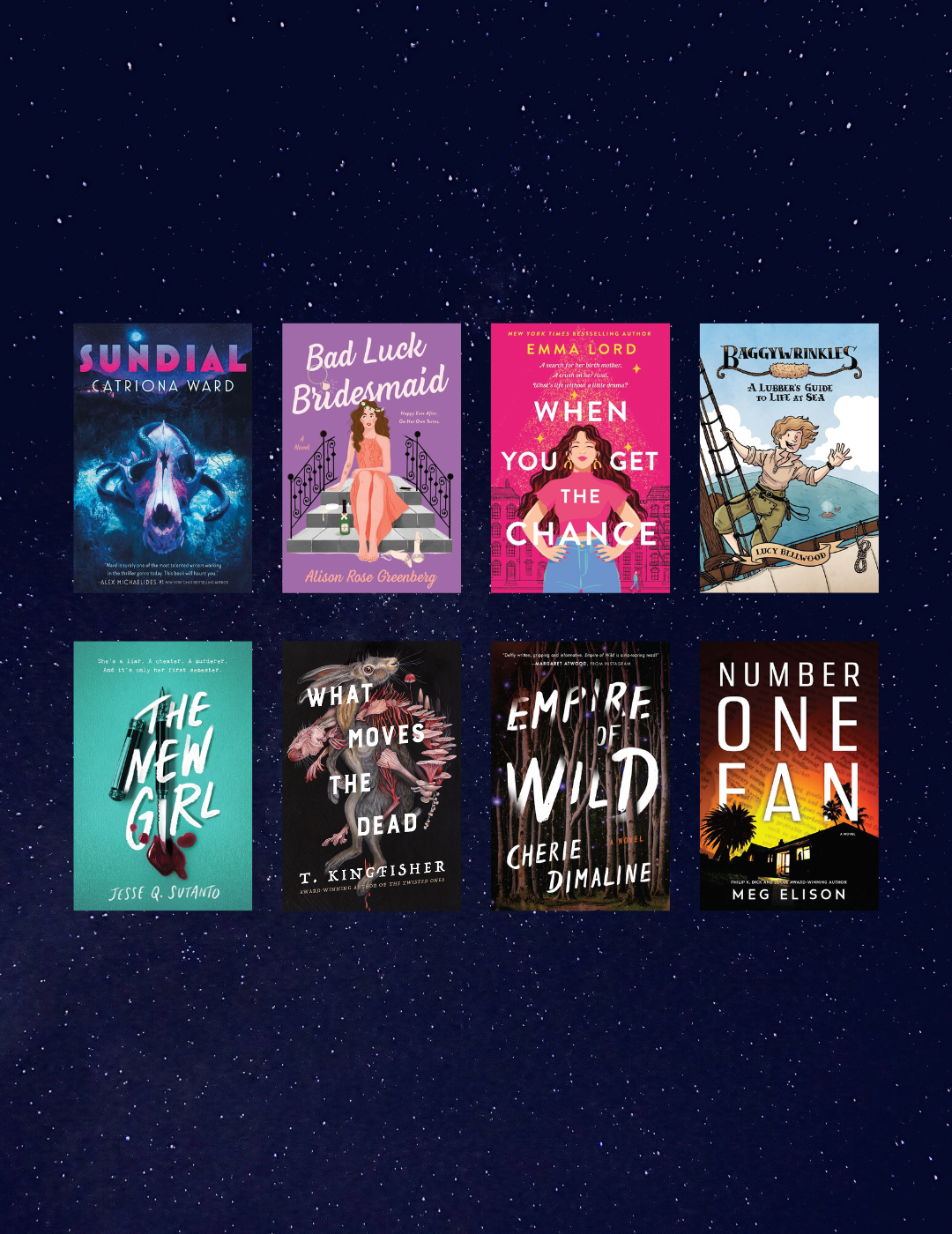 Sundial by Catriona Ward - Dizzying, intimate, haunting
Bad Luck Bridesmaid by Alison Rose Greenberg - Funny, smart, confrontational
When You Get the Chance by Emma Lord - Vibrant, delightful, grounded
Baggywrinkles by Lucy Bellwood - Fascinating, inviting, charming
The New Girl by Jesse Q. Sutanto - Engrossing, fresh, potent
What Moves the Dead by T. Kingfisher - Creepy, intoxicating, fun as hell
Empire of Wild by Cherie Dimaline - Fresh, rich, bold
Number One Fan by Meg Elison - Harrowing, haunting, brutal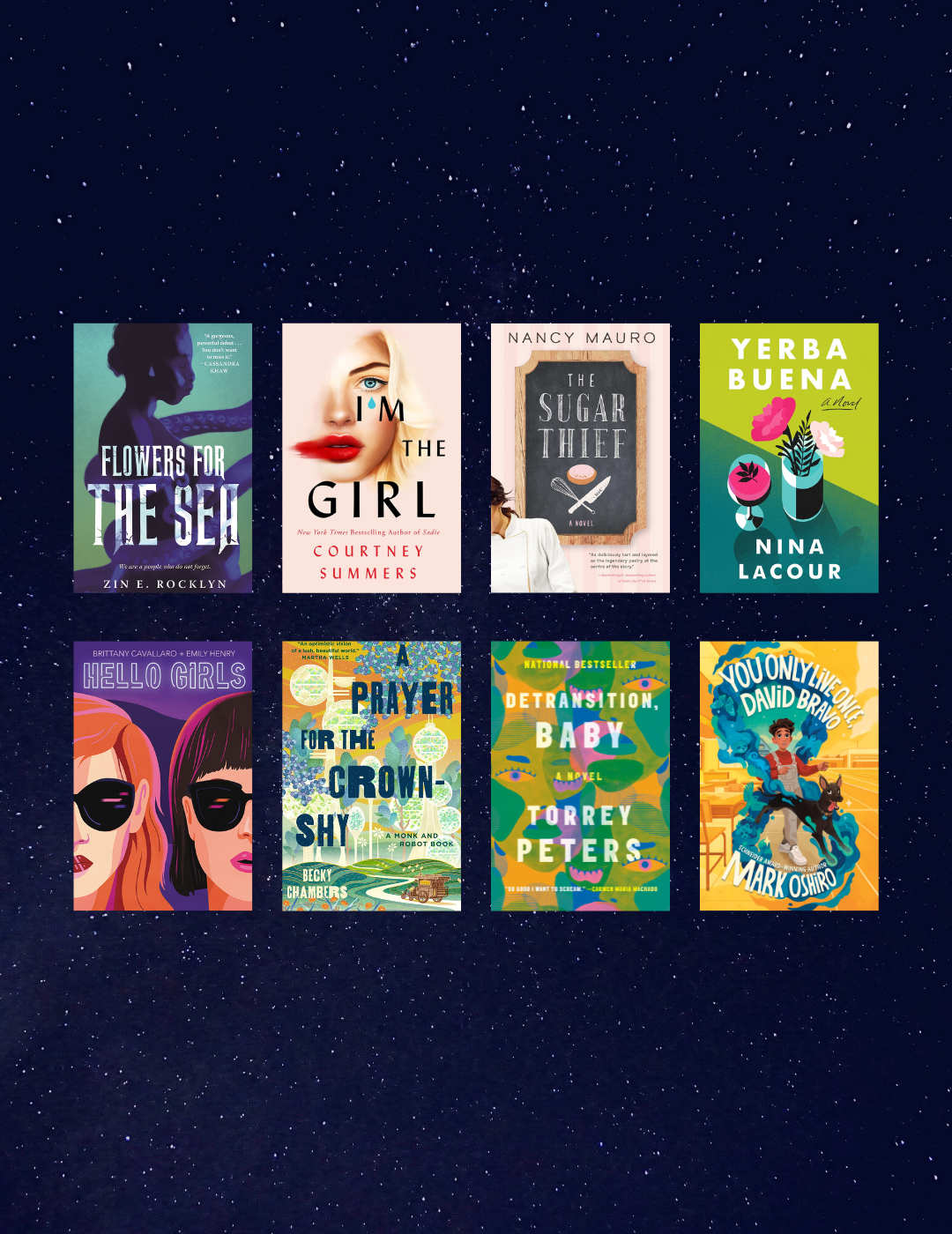 Flowers for the Sea by Zin E. Rocklyn - Intense, vital, corporeal
I'm the Girl by Courtney Summers - Brutal, visceral, immediate
The Sugar Thief by Nancy Mauro - Charming, incisive, inviting
Yerba Buena by Nina Lacour - Complex, kind, entrancing
Hello Girls by Brittany Cavallaro and Emily Henry - Funny, smart, honest
A Prayer for the Crown-Shy by Becky Chambers - Thoughtful, healing, earnest
Detransition, Baby by Torrey Peters - Compelling, dramatic, hilarious
You Only Live Once, David Bravo by Mark Oshiro - Funny, refreshing, soul-nourishing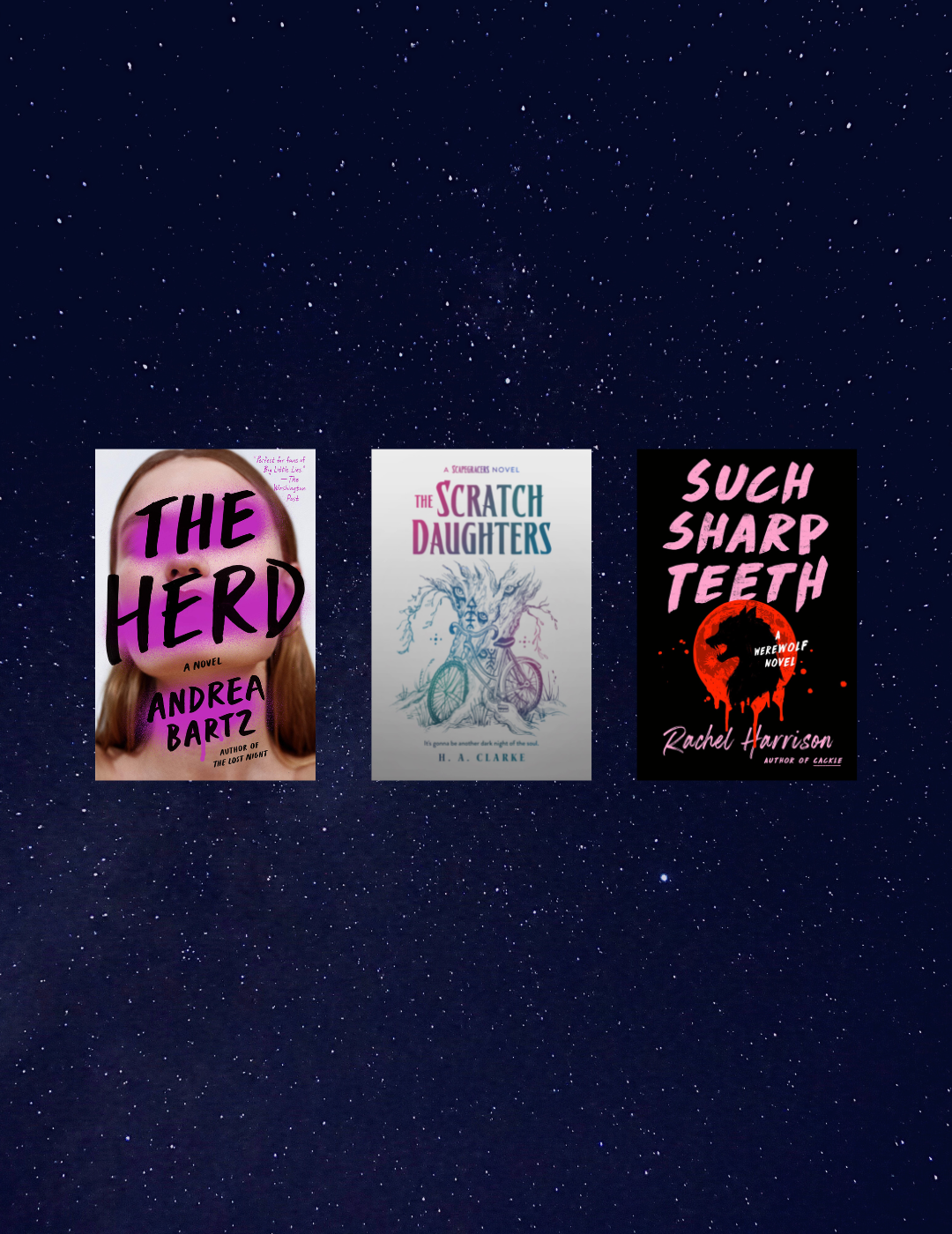 The Herd by Andrea Bartz - Fun, snappy, twisty
The Scratch Daughters by H.A. Clarke - Confrontational, wild, fucking magic
Such Sharp Teeth by Rachel Harrison - Badass, fun, thoughtful
---
Strike News
The HarperCollins strike has been going strong since November 10th. At this point it is simply absurd that HarperCollins has refused to meet the modest requests of those who keep the company running.
How to directly support the HarperCollins Union right now
---
Don't forget: care for yourself and the people around you. Believe that the world can be better than it is now. Never give up.
—Gailey
Paying subscribers get access to exclusive content and a truly wonderful community, and we'll be spending 2023 connecting over books, recipes, and more. Sign up before the end of the year for a discount on your subscription!